According to the VP of Product Management at Motorola Punit Soni the Moto X will get the Android L Update. It is yet unknown when it will get the update as there has not been an official announcement on the release date of Android L, keeping in mind the history of Motorola updates we can expect it some time Q4 2014 or Q1 2015 not much after the official launch of Android L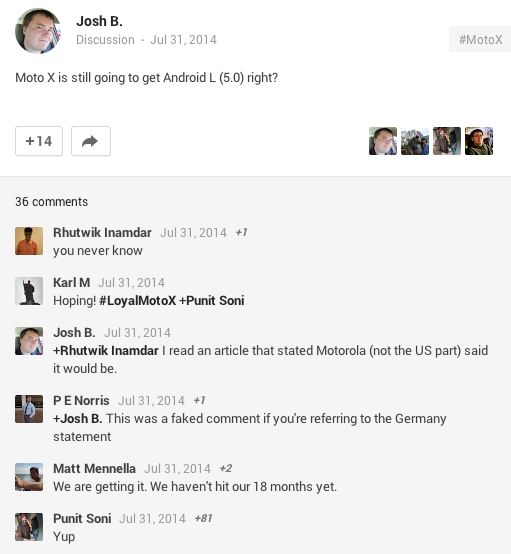 The fact that the Moto X got the Android L update wasn't a surprise since the device is less than 18 months old. For those who are still waiting for the Android Kit Kat 4.4.4 update and have an AT&T Moto X Putin says the company is really trying to speed things up but AT&T seems to be the ones that are delaying the process.
Hello, my name is Niels Bosch
and i am the founder of AmongTech. Currently living in the South of Spain. My main interests are web development, playing video games once in a while, Apple, Marketing and SEO. I am currently studying Business administration, Networking & Security and Database management and will be doing so for the next year.