We reported several months back that Samsung was working on a new Chromebook which will according to the rumors, would feature a 12inch display. Now Evleaks has shared the very first image of the new device and new information confirms that previous rumors of a 12″ device are wrong, instead there will be 2 models. The image of the new Chromebook show that it will have a fake-leather finish similar to the Galaxy Note 3 with the "Chromebook" logo on the left side.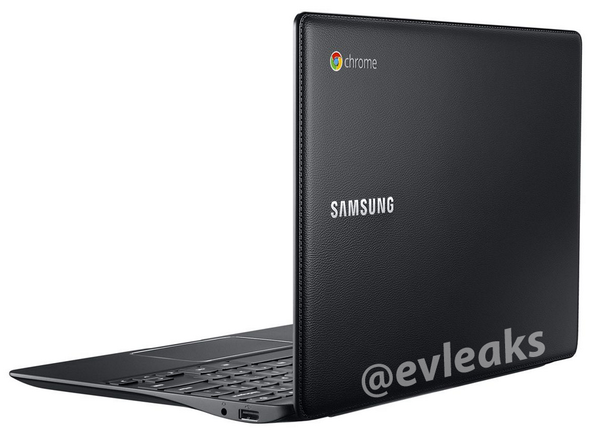 According to Sammobile there will be 2 models of the new Chromebook which will also feature different types of hardware. There will be 2 display sizes: 11.6inch and 13.3inch model. Here are the rumored specs for the 11.6inch model:
Exynos 5 SoC CPU
4GB of RAM
16GB of SSD storage
According to previous rumors from Business Korea the 11.6inch model could feature a  2560×1600 resolution. The 13.3inch model will not feature a Samsung Exynos CPU instead it will be running on Intel hardware, as of now nothing is known about the specs of the 13.3inch model. The device is set to cost just $299. Here is another image from Evleaks shared several hours ago showing a close-up to the Chromebook logo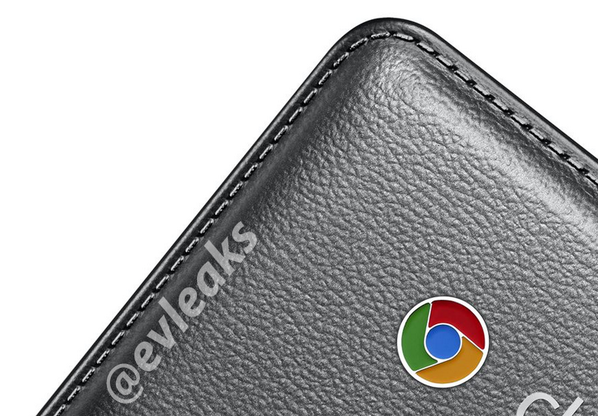 Update: Samsung has officially revealed the new Chromebook which will be available for $319.99
Hello, my name is Niels Bosch
and i am the founder of AmongTech. Currently living in the South of Spain. My main interests are web development, playing video games once in a while, Apple, Marketing and SEO. I am currently studying Business administration, Networking & Security and Database management and will be doing so for the next year.