In the latest beta of WhatsApp for Android the popular instant messaging app recently acquired by Facebook has added compatibility for Android Wear allowing users to easily send voice replies or send one of the predefined messages as a reply to an incoming whatsapp. Due to the small display most smartwatches have it is hard to integrate a keyboard, this is why there are currently several predefined messages you can reply to a user if you don't want to send a voice message:
These predefined messages are only available in English but in future versions we expect them to become available in multiple languages.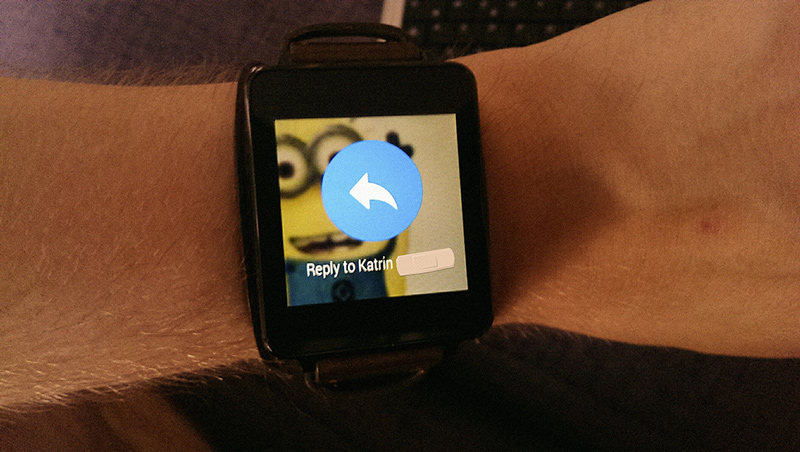 All that you are required to do in order to start testing it out is to have a smartwatch running Android Wear and to install the WhatsApp Beta. You can download the Whatsapp Beta here all that you are required to do now is install the APK and voila!