One of the places that have seen remarkable growth in the past few years is digital games. Of course, the biggest contributing factor to this is the smartphones, that has contributed to games coming on almost all handsets. Even non-traditional gamers have a minimum of one game installed on their phones.
As per a recent survey done by Netscribes, the digital game market is expected to reach US$ 272.24 billion by 2025 globally. Even though the digital game market consists of mobile, console, and PC gaming, it is the mobile games that comprise about 38% of the total global revenue and is the fastest growing amongst the three.
So, what can be the biggest trendsetters in the digital gaming market? Here are some of the key game trends to watch out for during this year.
Reaching to Gamers Directly
Doing away with physical media and moving directly towards digital distribution has opened multiple doors for digital games. Big game companies like Microsoft, Steam, Origin have moved to digital content, making it quick and simple for gamers to access games whenever they want. This change is a necessity if companies want to reach the maximum gamers and have a competitive advantage over others. The shift is already underway with big game companies like EA, Activision Blizzard, Take-Two, and UbiSoft already moving from retail to digital distribution channels.
Cryptocurrency the New Favorite
Cryptocurrency has been in and out of controversy for a long. However, it is participation in the gaming segment has become a new way to monetize digital games and enable virtual credit systems. This is an extremely profitable proposition for digital games wherewith the earned credits, you can get new avatars, themes, extra levels, etc. So far, the available for such 'in-game' purchases was the freemium model. Once a player reaches a level, he needs to add money to play further. However, cryptocurrency is changing all that with virtual transactions being used within digital games. Some gaming companies already on board are CryCash, Mego Games which are integrating blockchain technologies into the game's world.
But there is one segment where cryptocurrency doesn't look very lucrative and that's where gamers play rummy online for real money. So, the gamers can download the app and play the game and what they win is real cash that gets credited to their account. So, when there's a comparison between real cash and cryptocurrency, it is the cash games that win.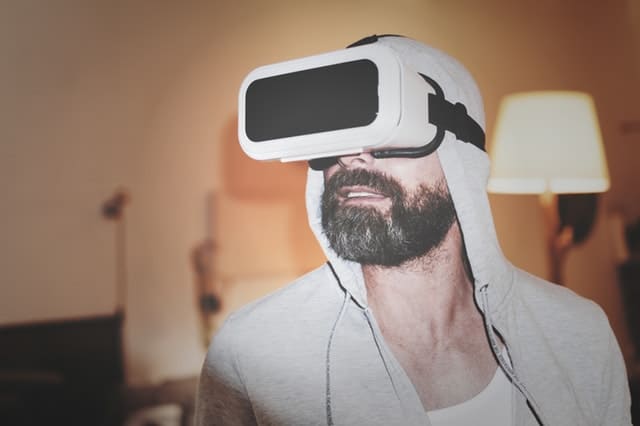 AR and VR Technology
Both augmented and virtual reality are now the essentials of gaming. They are not only available to gamers but also at affordable prices. Virtual reality, of course, focuses more on enjoying the game as an experience, rather than actual gameplay. What we can expect in the coming time is dedicated gameplay changing more into an experience using free head tracking with Eyeware Beam, Tobii, and TrackIR. On the other hand, the success of Augmented Reality is proven with games like Pokémon Go and Night Terrors.
 Women and Non-Millennial Gamers on the Rise
Even though it has always been assumed that men are, the bigger lot when it comes to gaming, it is now the women who are leading. From around 2010, it is the female gamers that make over half of all the gamers globally. The United States is the largest market for digital games and the average age of the players is around 37. Within this group, it is the women once more who are leading.
eSports is one of the strong options
One of the most competitive spaces when it comes to video gaming is eSports. It is one place where players compete with each other in an online space. Most of the games associated with this space are real-time strategy, fighting, or a multiplayer online battle arena. It is one of the places where revenue growth has seen a nearly four times increase from 2013 to 2016 and is going to triple further by 2021.
Mobile Games
Mobile games are one segment that is gaining popularity at the fastest pace. Playing games on mobiles is one of the best forms of entertainment available today. The trend has increased to a much higher level with the digital games distribution. More and more games have moved from the desktop to the mobile space, giving players the option to play on the go. Popular in this segment is –
Skill-based sports, like a rummy game where rummy rules are simple and playing is thrill & fun.
Social gaming like Candy Crush. Quick, fast, and entertaining, all packaged into one.
 Conclusion
With the combination of the right technological innovation, multiple distribution channels, and the increasing demand for mobile games, the world of gaming is all set to change and grow at a rapid pace with a promising future ahead.