You might love Cyanogenmod and Google Apps, but the thing is you can't have both at the same time, or can you? Gapps don't come pre-installed on Cyanogenmod (since they are Google branded applications) but that doesn't mean there is a way you can install the Play store, Gmail, Maps and many more Google apps on your Cyanogenmod CM11 running device. If you are reading this on your desktop computer, use the QR code bellow to open up the page on your mobile device: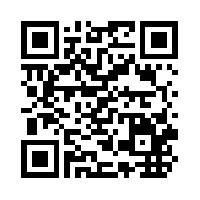 Here is how-to:
Before making any modifications, we here at AmongTech always highly recommend you backup your device, just in case. Here is a guide on how to do so.
On your smartphone, open up the browser and navigate to the following URL
Once downloaded the gapps-kk-20140105-signed.zip (It will be a zip file – leave it as it is – you don't need to unzip it.) file boot the device into recovery mode (how to do so varies per device)
 Using the volume keys, highlight "Install Zip From Sdcard" or similar, then press the select button. Highlight "Choose Zip From Sdcard"
Look on your SD card in your device and find the previously downloaded Gapps.zip folder.
Open it up and wait for it to install
Reboot your device and you should now have Google Apps installed.
Keep in mind that if you update Cyanogenmod to a newer version, the Google Apps will also have to be updated manually which means that you will have to do this process again using the new version of Gapps which can be found on the CyanogenmodWiki