Below are several methods that explain how to fix Android 5.0 WiFi problems and Android 5.1 WiFi problems.
Android 5.1 has resolved many bugs, You can download and upgrade your Android device to the latest version (complete list of devices here). However, one issue that hasn't been fully addressed is the WiFi problem.
Both Android 5.1 and Android 5.0 experience similar WiFi issues that cause users to be unable to connect to specific WiFi networks or are unable to browse the Internet even after connecting to a WiFi network with a working Internet connection.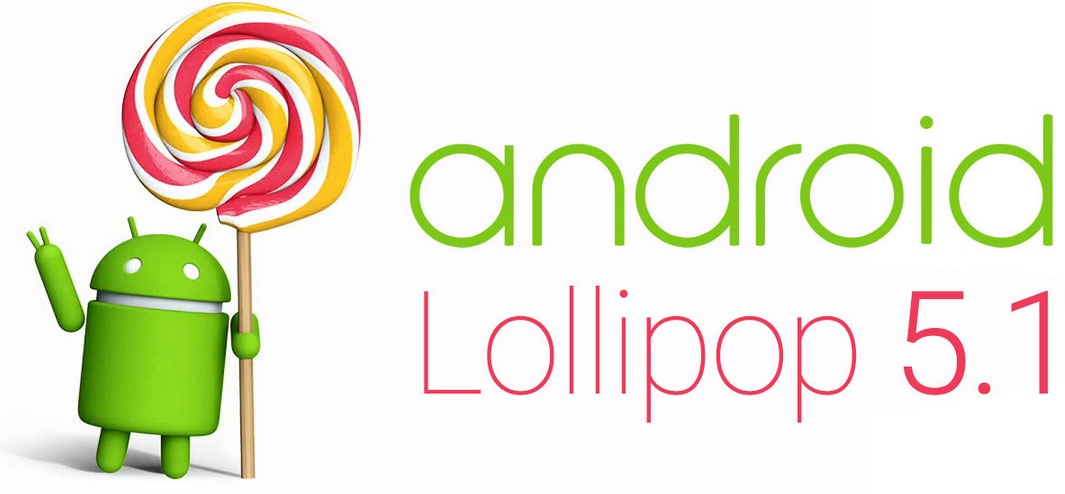 Solution 1: Restart your Android Device and WiFi Router to fix the Android 5.1 WiFi Problem
While it might sound silly, rebooting your Android device is our first solution to troubleshoot an Android 5.1 WiFi problem. This solution has worked for most users. We recommend you restart your WiFi router first (unplug it, wait for 10 seconds and plug the power cord back in) and then restart your Android 5.0 / 5.1 device. Restart your Android device by pressing the power button for some seconds until it powers off.
 Solution 2: Using the wrong WiFi Bands with your Android Phone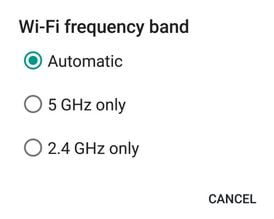 You might be using the wrong WiFi bands (frequency). By default, this is automatic, but you might need to manually specify if you are connecting to a 5GHz or 2.4GHz WiFi router. This can be changed by heading over to Settings > WiFi > Advanced > wifi frequency band. Choose either "5GHz" or "2.4GHz."
Solution 3: Forget, and Re-Add your WiFi Network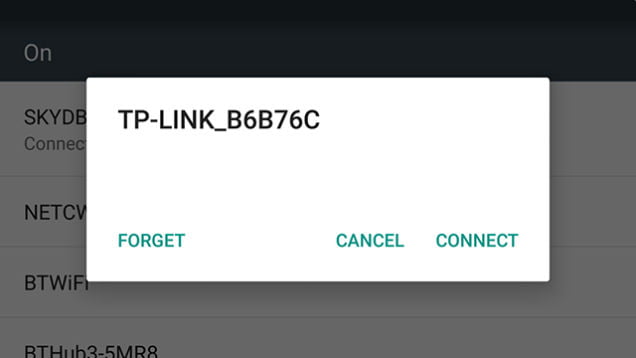 Head over to Settings > WiFi and look for the WiFi network you want to connect to. Once found, tap the name and click the "Forget" button. Proceed to switch off WiFi and back on after waiting for 5 seconds so your device will scan all nearby connections again.
Look for your WiFi network and click on the name to connect again.
Solution 4: Factory Reset your device
If any of the solutions to the Android 5.1 WiFi Problem or Android 5.0 WiFi Problem mentioned above haven't worked, there is only one option left: Factory reset your device. Keep in mind that this will wipe all of your data from your device. Navigate to Settings > Backup & Reset and click on "Factory Reset," then press "Reset Phone."