While many thought Android 5.1 finally fixed the Memory Leak issue present in Android 5.0 Lollipop, users are now reporting similar issues in Android 5.1 just days after installing the Android 5.1 OTA. While the issue doesn't seem to be as bad as it was on Android 5.0 there is definitely a high RAM consumption after just 24 hours of use (higher then normal)
As Reddit use Broseph reports, after just 70 hours of uptime more than 1.1GB of RAM has been used on its Nexus 5 and most users with similar issues are being downvoted as Reddit user Sidhu points out.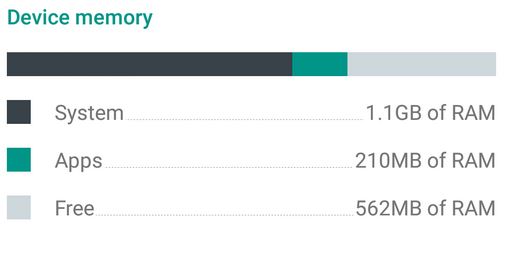 Has Android 5.1 fixed the Memory Leak?
There is no exact answer to that question, however several days after the update many users are reporting similar issues as they experienced in Android 5.0 where Chrome would crash frequently, music playback issues etc. the difference is that the issue isn't as bad as it was in Android 5.0 and Android 5.1 is very usable while 5.0 wasn't
Fix Android 5.1 Memory Leak
The users experiencing issues seem to have something in common as they all are Nexus 5 users and have installed the OTA.
Solution 1: If you are experiencing RAM issues, we highly recommend you Flash the Factory Image onto your device instead of installing the OTA. You can download both the OTA and Factory image for the Nexus 5, Nexus 7 and Nexus 10 here
Solution 2: If your case isn't as bad as the ones mentioned previously but the RAM consumption does seem to be awful high, we highly recommend you keep a close eye on the number of cached processes