Samsung Galaxy Gear specs and images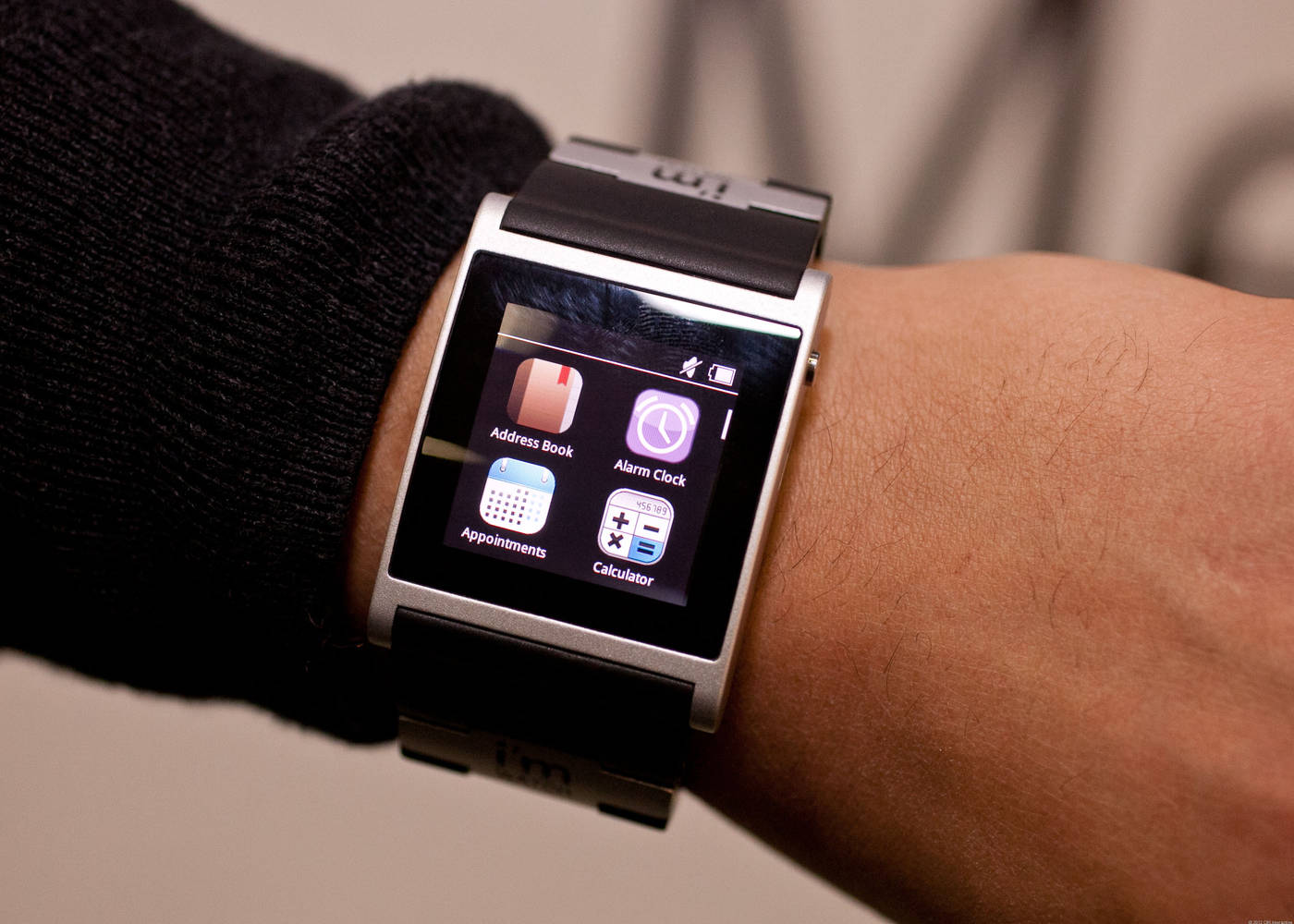 The Executive Vice President of Samsung Mobile has confirmed earlier this week that on September 4 they will reveal their new Smartwatch called the Samsung Galaxy Gear. But what will the device look like and what are its technical specs? the new Samsung Galaxy Gear will have:
1.63-inch Super AMOLED panel  320×320 resolution

315 mAh = 10 hours of battery life

800MHz Exynos CPU

1.9 MegaPixel front camera 720p

Speakers in the device's strap

Featured apps from Atooma, Banjo, Evernote, Glympse, eBay, Line, MyFitnessPal, Path, Pocket, RunKeeper, TripIt and Vivino

Accelerometer

Bluetooth 4.0 LE

Android Jelly Bean

512MB of RAM

4GB of storage
Product only compatible with Galaxy Note 3 and Galaxy Note 10.1
Available on September 25, 2013
It will be available in six colors: Jet Black, Mocha Gray, Wild Orange, Oatmeal Beige, Rose Gold, and Lime Green.
Launch price: $300
If you want to know more about everything Samsung has announced at the Samsung Unpacked 2013 event, check out our Samsung Unpacked Event round up or check out our list of Top 5 Galaxy Gear Apps
As of now, the Galaxy Gear is only compatible with the Galaxy Note 3 and Galaxy Note 10.1 but will also be compatible with older Galaxy devices after a software update has been made.  It is also interesting to see that Samsung has chosen for a not curvy glass design, while both of its competitors (Apple and Microsoft) have. For more see:
Microsoft Smartwatch to come in a variety of color
s and
Imagining the iWatch interface
Update (Monday Sep 2): VentureBeat has revealed the first official images of the device. Also confirming the following: It will have pre-loaded android apps, integration with a Galaxy or Android device, easy to use swipe function to access apps, power button on the side and social media integration.
Update 2 (Thursday Sept 4):
We have updated our post with the announced information at the Samsung unpacked presentation. Don't like the galaxy gear? Check out
The best alternatives to the Galaxy gear
If you enjoyed this post, please consider leaving a comment and share your opinion,
subscribing to our RSS feed
or Subscribe to our
Weekly newsletter
to receive a weekly email with this week's most important news updates, delivered right to your Mail Box.
---
Hello, my name is
Niels Bosch
and i am the founder of AmongTech. Currently living in the South of Spain. My main interests are web development, playing video games once in a while, Apple, Marketing and SEO. I am currently studying Business administration, Ne
Read More
Tags: