Whatsapp has just updated its app on Android to version 2.12.45. The new version adds the long awaited ability to backup all Whatsapp conversations to Google Drive, early March DroidApp  already discovered that WhatsApp was working on integrating Google Drive into the popular messaging app which recently hit the 800 Million user milestone.
Google Drive Backups don't only include conversations but also all media sent via the chat like videos, audio messages and photos. You can also change the frequency of which the backup is made (daily, weekly or monthly) and if it should make it only when connected to Wifi or also Cellular data.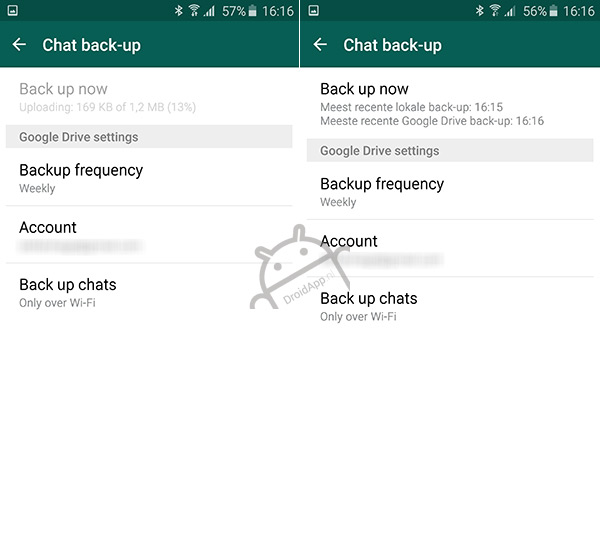 Download Whatsapp 2.12.45 APK
Bellow we have included the .apk file to download and install the new Whatsapp. Keep in mind that it might take some time before you get the update notification on your device, a simpler and faster way would be to manually download and install the whatsapp2.12.45.apk
 Enable Google Drive Backup WhatsApp
Bellow is a step for step guide on how to enable the new Google Drive backup feature:
Download the WhatsApp 2.12.45 APK and install it
Once done, head over to Settings
Chat Back-up
Tap on the Google Drive Backup Settings
Log into your Gmail account
Choose the frequency of backups (Daily, Weekly or Monthly)
Choose if Whatsapp should only be able to make backups when on Wifi or also on Cellular
Click on the "Backup Now" button to create your first backup.