We first reported about Whatsapp's new calling feature several months back but it seems like now, the feature is finally out of beta and available to the masses in the Whatsapp 2.12.19 APK. Previously, users required an invite in order to make sure of the new calling feature or enable it manually using a workaround .
With the new Whatsapp 2.12.19 APK anybody can make VOIP Phone calls using the WhatsApp app to other Android users, it is not currently possible to make phone calls to iPhone users as the feature hasn't been enabled yet.
Whatsapp 2.12.19 Changelog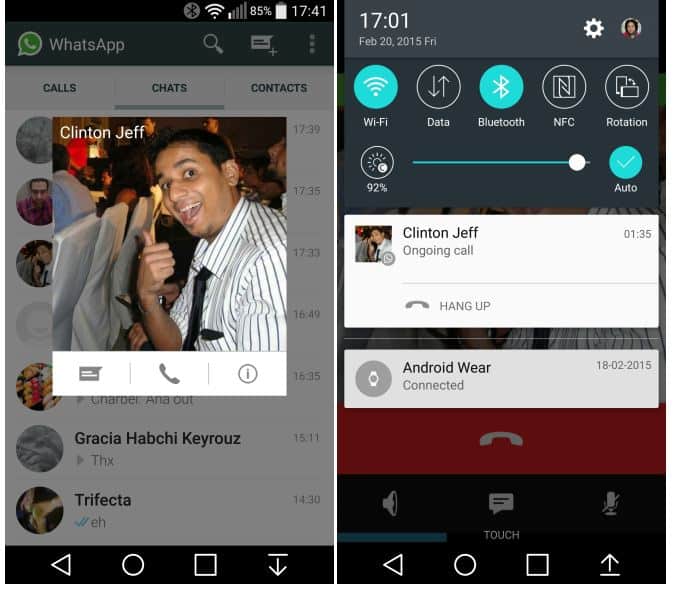 Apart from the new calling feature, the app also includes several bug fixes and stability improvements. With the new VOIP call feature also come a bunch of new icons and Settings that allow you to enable or disable the feature.
Keep in mind that the calling feature only works on Android devices and you are still unable to make phone calls to Windows Phone, iOS or Blackberry users.
Whatsapp 2.12.19 APK Download
If you are running Android Android 2.1 or above you can download the Whatsapp 2.12.19 APK from the official WhatsApp website  or using APKMirror. The App can be installed by enabling Unknown Sources and will replace the old WhatsApp app you have installed on your device. The calling feature will also be enabled by default.