Amazon has recently introduced its new media streaming device called the Amazon Fire TV, for those who are familiar with the Apple TV and Roku media streaming device will have no trouble understanding what worlds biggest ecommerce website's new device is all about.
But What is Amazon Fire TV? It isn't a television as some of you might think, instead it is a small device called a Media Streaming Device that you hook up to your TV and it allows you to access different apps, watch movies, listen to music, access your music library on your computer, tablet or smartphone from your TV and much more. How is it different from the Apple TV, Roku or Google Chromecast? For that we will have to take a look at the different things the set-top box has to offer.
An Open Ecosystem
One thing that mainly sets the Amazon Fire TV apart from specially the Apple TV is that it has an open ecosystem. While on the Apple TV only apps approved by Apple can be used Amazon allows any developer to create an app for its media streaming device.
Apple for example doesn't let Amazon publish Amazon Instant Video on the Apple TV and you won't find any Google service on there any time soon either. Amazon took a different approach by making the system accessible to any company that wants to get their service on their device. What does this mean for the consumer (you)? More apps from more services like Hulu, Netflix, Amazon Instant Video etc. instead of being limited by the amount of services you can choose from.
Amazon Fire TV has its own App store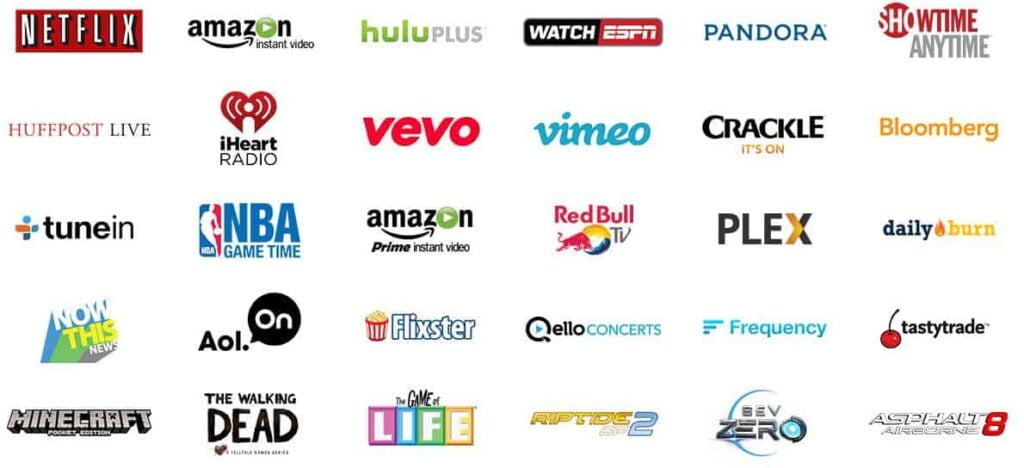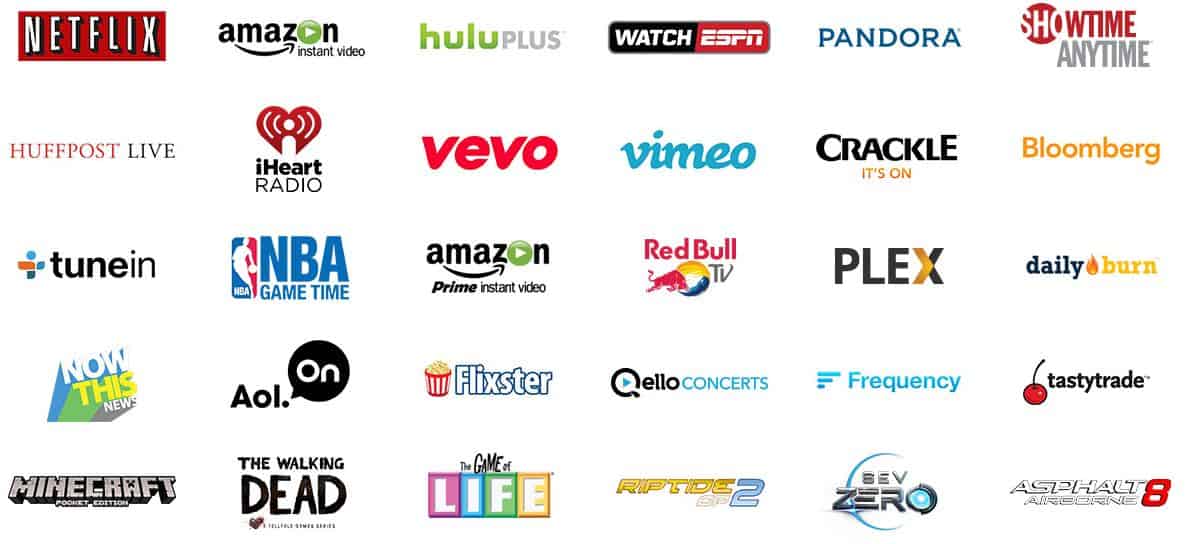 The operation system the device is running on is a modified version of Android an developers can easily port their existing Android apps over to the set-top box, this again just like the open ecosystem gives a lot of benefit as it will boost the amount of content available on the device making it more useful and not just for streaming movies and videos. What apps are currently available? As of now apps like Netlifx, Hulu, WatchESPN, MLB, Crackle, MLB, Vimeo, NBA, YouTube, redbull, disney XD, Twitch, TED Talks, Pandora, iHeart Radio, Bloomberg TV and many more. These are the apps that are available at launch but over the next couple of months you can expect thousands of more apps to become available for the platform.
The Hardware and Remote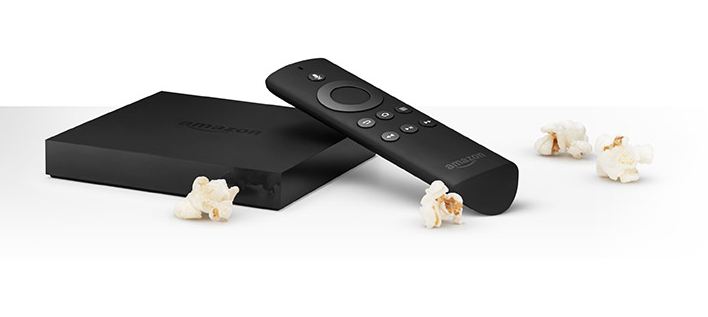 Amazon Fire TV definitely beats both Roku and the Apple TV as far as content goes, but what about Hardware? Amazon packed some serious power into this tiny little device
Quad-Core Qualcomm Snapdragon 8064 CPU
Qualcomm Adreno 320
2GB of RAM
8 GB internal storage
Bluetooth 4.0
dual-band and dual-antenna Wi-Fi (for faster downloads)
it supports 1080p at 60FPS
dolby digital surroud out via HDMI or optical.
Amazon also provides users with free cloud storage for all Amazon content. The device also includes a small remote with just 7 buttons, it includes Bluetooth and a small microphone which allows you to use the integrated Voice control system.
Amazon Fire TV is also a Gaming Console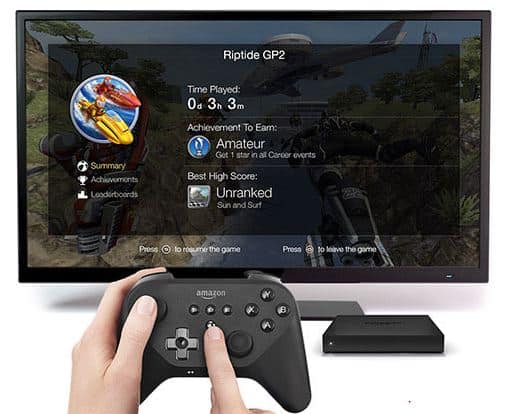 The new set-top box isn't just all about movies, music and TV shows, it is also a gaming console. Amazon Fire TV includes a remote (which can be used to play games) but you can also buy a $39,99 gaming controller if you prefer so. Many different games will become available for the platform including popular games like Minecraft, Monsters University, Asphalt 8: Airborne, Sev Zero and many more games developed by 2K Games, Disney, Double Fine Productions, Electronic Arts, Sega, Telltale Games and Ubisoft. The average price of a game will be $1.95 but there are also free titles available
Where to buy, Price and Release Date
Now that you know what the media streaming device from Amazon is all about lets take a look at the stuff that really matters, the price and when you will be able to purchase this bad boy:
Where can i buy it? Of course it is self explanatory that the device will be available on Amazon's official website, you can purchase it here
Price: The device (just like the Apple TV and Roku) will cost just $99
Release Date: It will become available April 2, 2014.