Streaming your media to your TV is getting more and more popular. The fact that you can play a movie on your phone and directly stream it to the TV to watch it in 1080p on your LED TV was a few years ago simply unthinkable, but is now a must have. Many of the mayor brands have already released devices that enable you to Stream media to your TV such as Google, Roku and Apple.
Here is our Top 3 Digital Streaming devices list
1. The Chromecast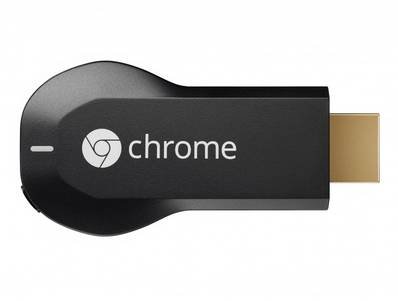 Google
Chromecast is the big winner, with its incredibly small size and low price of $35 dollars it is the best choice as far as Streaming Device's go. And the fact that it is compatible with Apple's iOS devices and Mac's makes it even better. You can purchase the Chromecast Here 
Conclusion:
The Google chromecast is cheap and great if you just want to stream videos/music to your TV.
2. Roku 3
Roku might not be as famous as Apple and Google but the Roku 3 is definitely worth checking out. Coming in second in our Top 3 digital Streaming devices is the Roku 3, just the fact that its cheaper then the Apple TV ($89 ) and offers a similar service is already great, but what makes it better then the Apple TV is the fact that it is also compatible with Android devices. You can purchase the
Roku 3 here
Conclusion:
The Roku 3 is a great device if you own both Android and Apple products and want a little more then just video streaming.
3. Apple TV
And last but not least is the Apple TV. A great overall product that for $99 is the cheapest Apple product available. The Apple TV would have been second place if it wasn't because the Roku 3 being compatible with both Apple and Android. The
Apple TV offers a great amount of Apps
to watch live TV on such as ESPN, it will allow you to stream movies and music and is absolutely great if you own any other Apple device. You can purchase the
Apple TV here
. 
Conclusion:
The Apple TV offers more features then the Roku and Chromecast together, the only downside is that its only compatible with Apple products.