Nvidia has started rolling out the latest Android 5.1 Lollipop version for its Nvidia Shield tablet. The 200MB OTA is available for both the LTE and Wifi version of the tablet. Android 5.1 brings several changes and improvements to the system, you can check out an in-depth Android 5.1 Changelog but here is the list of changes affecting Nvidia Shield:
Improved Display Performance
New Shield Controller firmware update – Improving pairing experience and other optimizations
Improvements made to Camera
Improvements made to Audio
Improvements made to Modem (LTE Only Version)
Just like any other software update, the Nvidia Shield Android 5.1 update is being rolled out in phases, meaning it could take up to several weeks until it becomes available for everyone. For those who want to uograde Nvidia Shield to Android 5.1 OTA can do so by navigating to Settings > About device > System updates > Check now.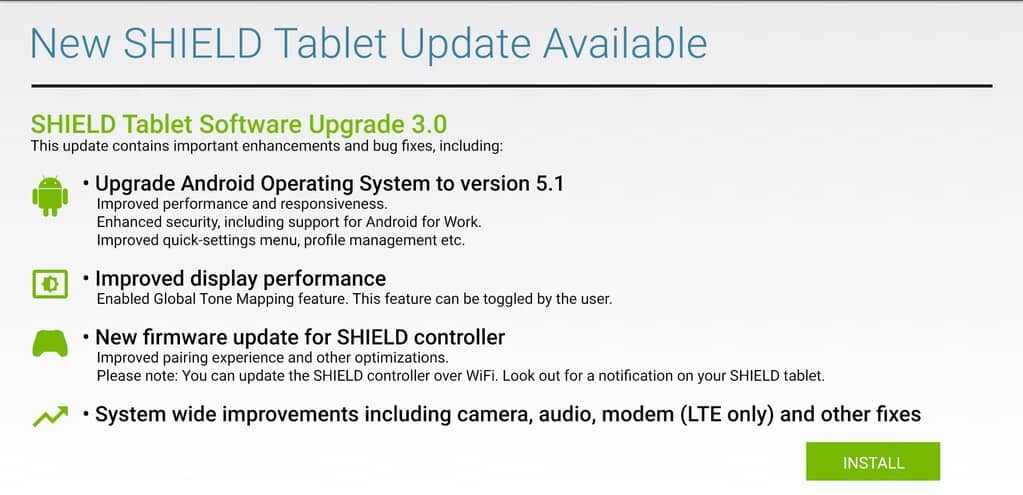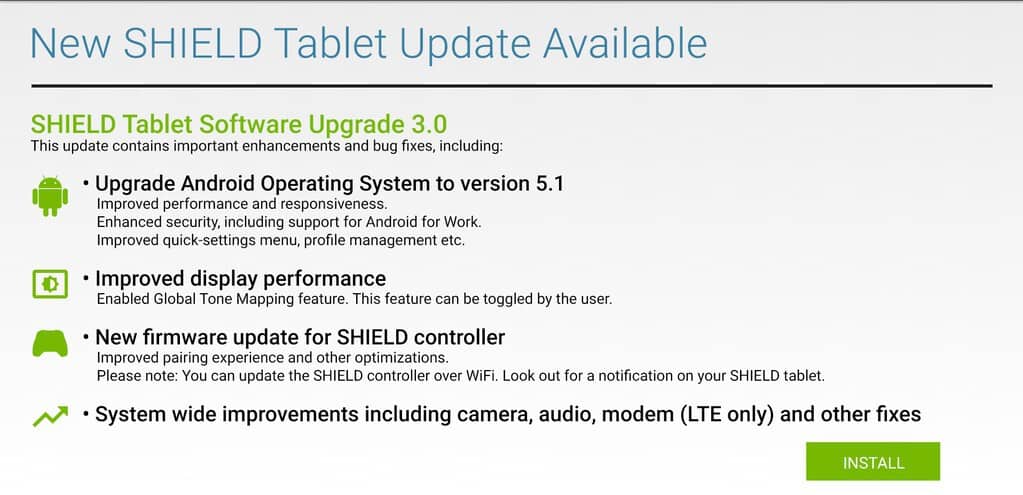 Nvidia Shield to Android 5.1 Lollipop OTA Download
You can also download the OTA manually if you are having trouble upgrading Nvidia Shield to Android 5.1 using the System Update page.