Apple has just announced the new iPhone 6 and iPhone 6 plus at its September 9 event. The devices which have been rumored for some time feature some impressive specs like a new A8 processor which is "25% faster then the A7", larger displays with a 4.7inch and 5.5inch version, faster LTE, new 8 megapixel iSight camera, true tone flash technology and an all new sensor.
But where we mostly care about is battery life, How is the iPhone 6 Plus battery life and the iPhone 6 battery life? According to Apple, the new iPhone 6 has 50 hours audio, 11 hours video, 11 hours wifi browsing, 10 hours LTE browsing while the new iPhone 6 Plus has 80 hours audio, 14 hours video, 12 hours wifi browsing, 12 hours LTE browsing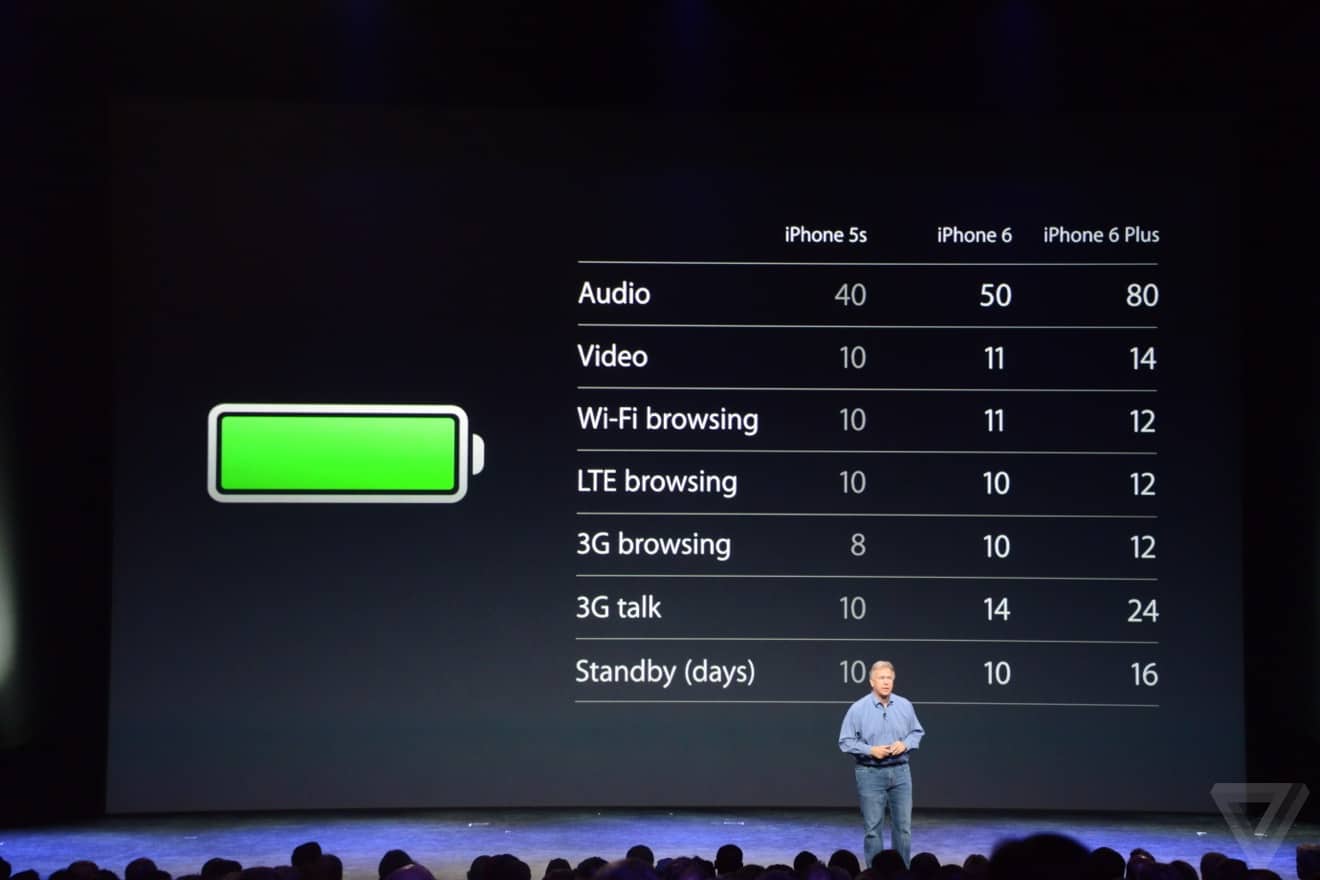 this is a mayor improvement over the iPhone 5S which had just 10 hours of battery life. Apple has accomplished this by using a new 2,915mAh battery which is significantly larger then the current one being used in the iPhone 5S
Hello, my name is Niels Bosch
and i am the founder of AmongTech. Currently living in the South of Spain. My main interests are web development, playing video games once in a while, Apple, Marketing and SEO. I am currently studying Business administration, Networking & Security and Database management and will be doing so for the next year.