Apple has just released Beta 5 (build 11D5145e) of the iOS 7.1 beta. The update is now available for the iPhone 5s, iPhone 5c, iPhone 5, iPhone 4S, iPhone 4, iPad Air, iPad mini with Retina display, iPad mini, iPad 2, and iPod touch to everyone that owns a Developer account. The update contains some mayor bug fixes and some changes to Siri which now comes as a "compact" voice on new devices and your iDevice will download a more high-quality version of it once it has been connected to Wifi. Here are some of the biggest changes:
Siri improvements for international users.
Caps lock now has a line underneath to show when active
There is now a Perspective Zoom On/off label when setting a new wallpaper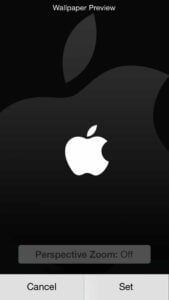 New sound item for airdrop in the Sound Settings
We are currently editing this post, more content will be added as more information about the Beta becomes available
Hello, my name is Niels Bosch
and i am the founder of AmongTech. Currently living in the South of Spain. My main interests are web development, playing video games once in a while, Apple, Marketing and SEO. I am currently studying Business administration, Networking & Security and Database management and will be doing so for the next year.