For those who use Google Chromecast on a regular basis know that if you want to stream a movie from your smartphone or tablet you will need to have it on your device first. With the limited amount of space available on your device and Cloud storage service's becoming increasingly popular, why isn't it possible to just stream a movie from the Cloud (like Google Drive, Dropbox, OneDrive or Box) to your Chromecast device?
Meet CloudCaster, a new app that will allow you to do just that. Without having to previously download the movie you can straight away stream pictures and movies to your Chromecast device if they are stored in one of the 5 supported cloud services (more to be added soon). The App is available for Free on the Play Store and there is the possibility to upgrade to a premium ad-free version.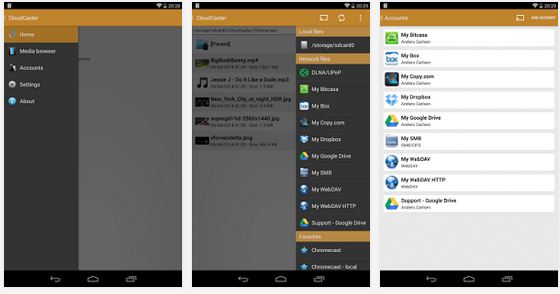 Hello, my name is Niels Bosch
and i am the founder of AmongTech. Currently living in the South of Spain. My main interests are web development, playing video games once in a while, Apple, Marketing and SEO. I am currently studying Business administration, Networking & Security and Database management and will be doing so for the next year.