As many of you might have discovered by now, there is no Silent Mode in Android 5.1 but there is a solution to the problem. Since Android 5.0 Lollipop Silent Mode has been removed from Android and it seems like it won't come back any time soon.
Of course, Developers took matter into their own hands and a solution to the problem was created in the form of an App called SoundHUD. The app is compatible with both Android 5.0 Lollipop and Android 5.1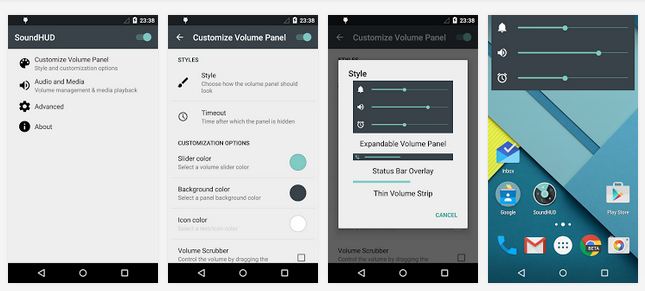 Enable Silent Mode Android 5.1 And Android 5.0
Head over to the Play Store and download SoundHUD
In the accessibility settings menu, turn on SoundHUD
For a real silent mode in Lollipop you need to turn off all Priority Interruption
Head over to Settings > Sound & Notification > Interruptions > Turn them all Off
On the SoundHUD app you can manually change the appearance and set different shortcuts to access the menu.
We highly recommend you configure the Long pressing volume button up or down to make the Sound menu appear
Hello, my name is Jenifer Whiteside and i am an Author and Editor at AmongTech. I joined in 2013 as the fourth member of the team. I live in the US and am 27 years old. I will provide social network & Social media for AmongTech. I currently work for a big company located in California and live with my fiancé in California.