It has been rumored for some time that Apple is working on releasing its own music store on Android. The rumors first appeared a month ago after iTunes sales dropped more then 13%  and Apple executives blame the growth of Google's own operation system for the drop in sales as previously only Apple had the beautiful "keep everything synced across devices" system, but now that Android is growing and owning the smartphone and tablet market, users don't really see it as a reason to purchase an iDevice anymore since Google's own services have become powerful and work seamlessly together.
So what would Apple's first app ever on Android look like? Will Apple continue its iOS 7 like design or adapt a more Android looking UI? Lets first take a look at what we expect Apple to bring to Android:
First and most importantly, the Store, allowing users to purchase songs and albums using their iTunes account and of course a music player to listen songs on. We have taken some images from Viewout which has created some amazing concept images of what the App could look like: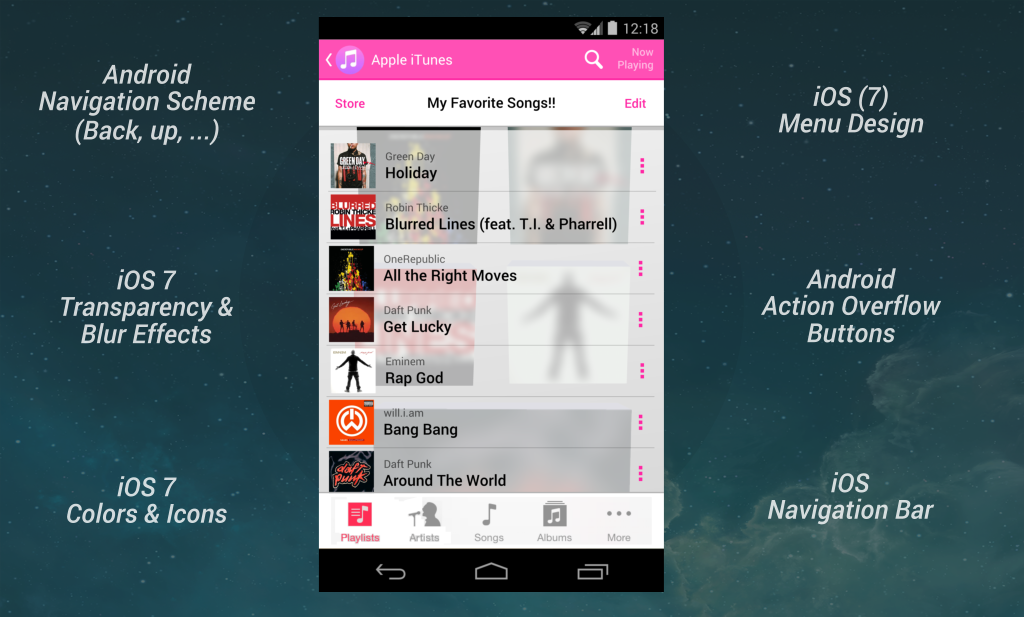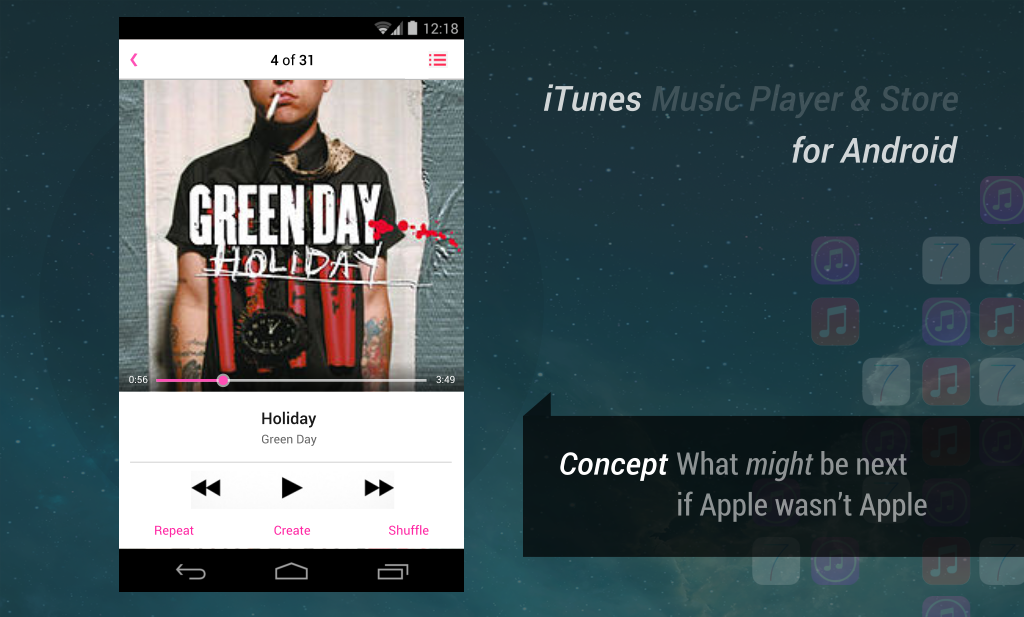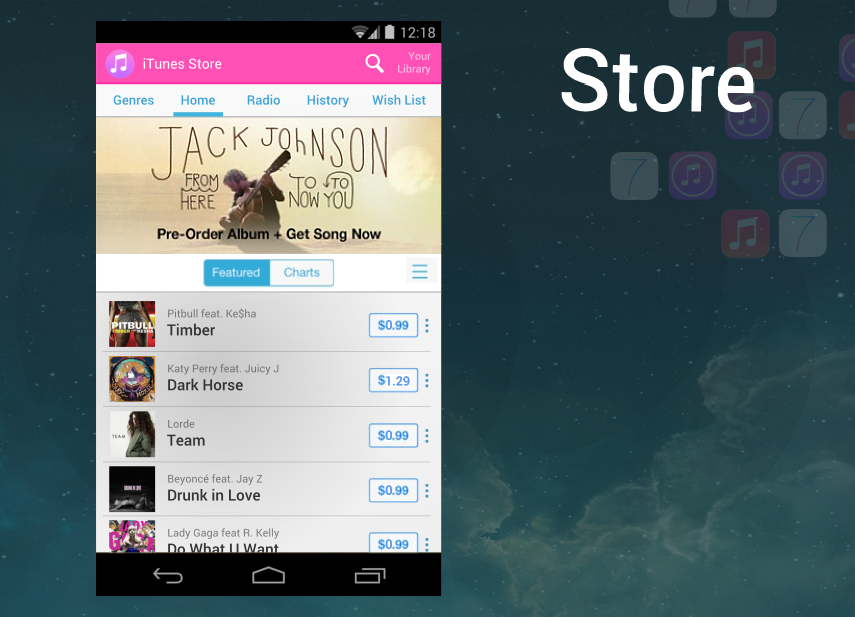 Apple is expected to reveal any possible iTunes for Android release during WWDC taking place June 2, 2014. What are some features you are hoping to see Apple implement into its Android app? Is iTunes for android something you are looking forward to? Let us know!