Through 2019 we started to hear a lot of rumors that companies like Apple, Samsung and Microsoft were working on making their own smart glasses, but if they are the possibility of them launching in 2020 seems unlikely. But for those of you out there that like the idea of having a pair of smart glasses similar to Google's then you'll be glad to know that besides the big name companies there are also a whole host of others that are gearing up to launch their smart glasses sometime in 2020, it has recently boosted production to produce tens of thousands of Google Glasses a day.
You can buy your sunglasses from SmartBuyGlasses, Canada's most trusted online eyewear retailer, and with one of the largest selections of styles, you are sure to find your perfect pair of sunnies. SmartBuyGlasses has also a 3D Try-on Software, you can try on the glasses you like before the order and see how they look like on your face.
There are a lot of companies ready to release their smart glasses with very different price ranges and features, so to help you pick we've made a list of some of the products launching next year.
Atheer Labs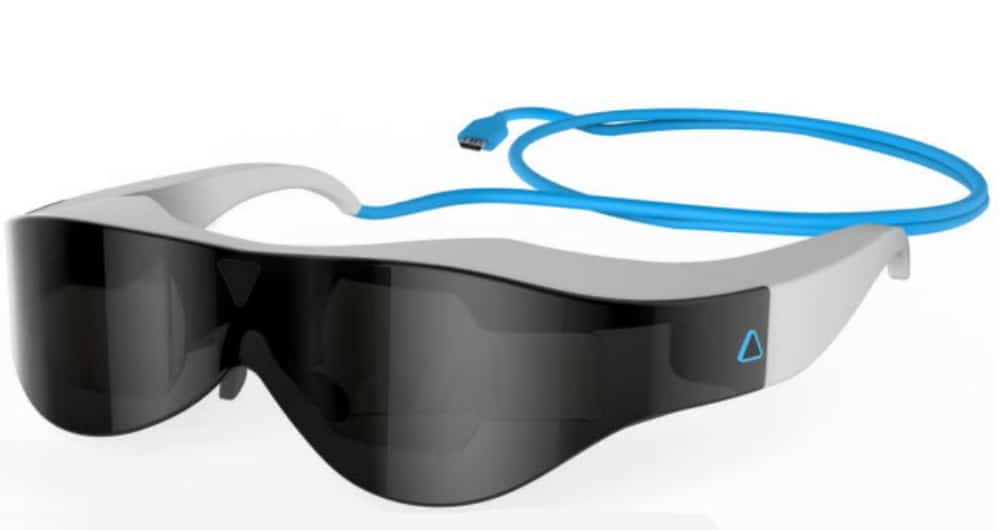 After starting life as a crowd funding project from a Silicon Valley based company called Atheer, they're hoping to be releasing their Atheer smart glasses late next year with developer pairs starting to be shipped in the coming months. Atheer are aiming at releasing their 3D smart glasses for around $350 for consumers but as said before if developers want to get their hands on them early they will cost $850. Atheer's smart glasses have two screen for 3D input and also has two built in cameras for air gesture control which can be used for scrolling and because they are incredibly precise with virtually no lag they claim to be the fastest and most accurate interaction on any mobile platform.
GlassUp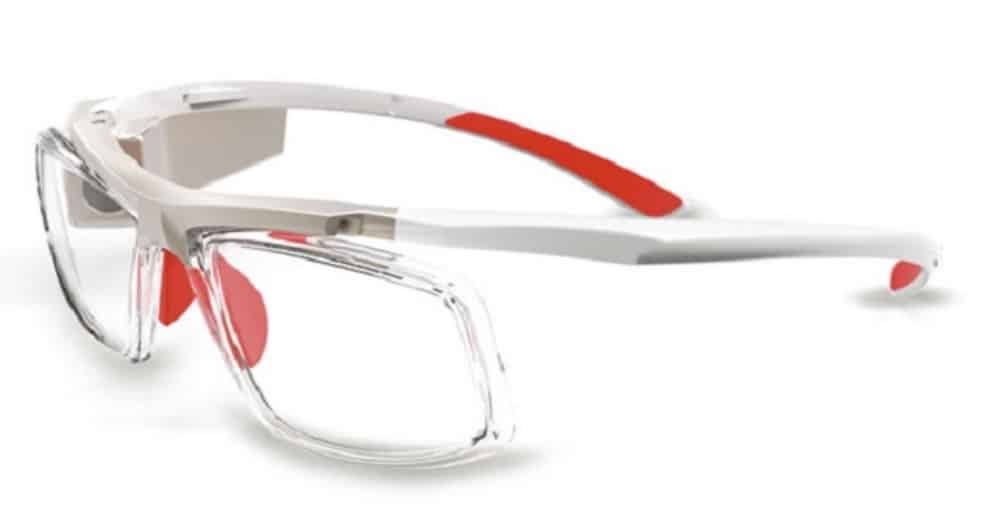 At only $299 GlassUp product the cheapest smart glasses on our list. Similar to Google Glass they show what's on your smartphone via Bluetooth. In the future GlassUp plans to release apps and they've already released SKD, but these will smartphone apps that help optimise the experience of using your phone will looking at it through your GlassUp glasses. Unlike Google Glass the GlassUp doesn't have a camera which means they won't be able to be used for things such as recording, hand gestures and other things. So all you'll be able to do is read emails, text messages, Tweets and Facebook updates instead of looking on your smartphone. GlassUp is expected to go on sale in February at $299
Optinvent ORA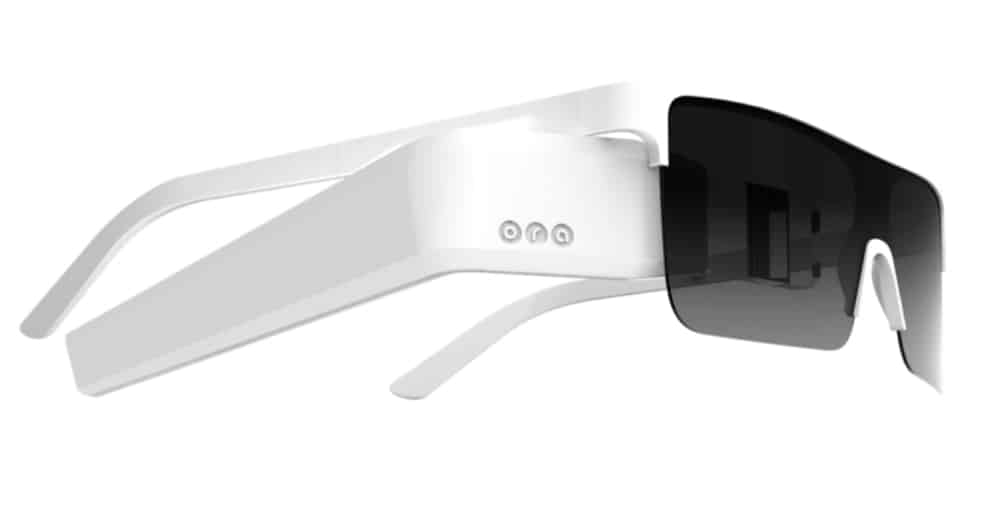 The Optinvent ORA is one of two Android based glasses on the list and the company that produces them claims that they give you a larger and brighter screen than what it rival Google Glass does. Much like Google Glass its features are very similar such as support for Wi-Fi and Bluetooth, a microphone, a speaker and a front facing camera. The most interesting feature of the Optinvent AR is the "Flip-Vi" which lets you position the display either above, in the middle or below your field of view making it easier for you to use them as you walk along or you can just customise it for your preference. You can also flip the glass up so people can't see you're using it. Releasing next summer at $300 for consumers and if you're a developer you can get your hands on them in January for $1000.
Recon Jet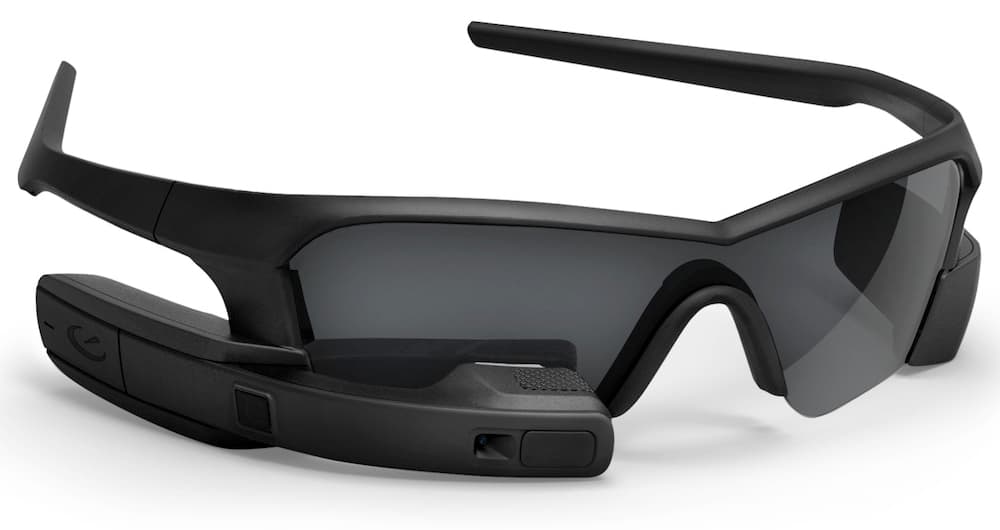 The second Android based smart glasses, the Recon Jet shows the display at the bottom of your visions, unlike the Optinvent Ora which allows you to customise the position of the display. But don't worry it's still got a HD video camera and microphone and it also links up with your smartphone like the GlassUp glasses, so it's like having two products in one. The Recon Jet is optimised for sports and might be the most popular one among the list, the fact that it will be used for sports makes the position of the display understandable now, so it doesn't distract you while running or cycling but it's still in view for you to look at. The apps included tracks your speed, measure your heart rate, distance, elevation and other useful data for athletes, all of which is displayed right in front of your eyes as your running or cycling. The Recon Jet is expected to release in September for $599.
Meta Glasses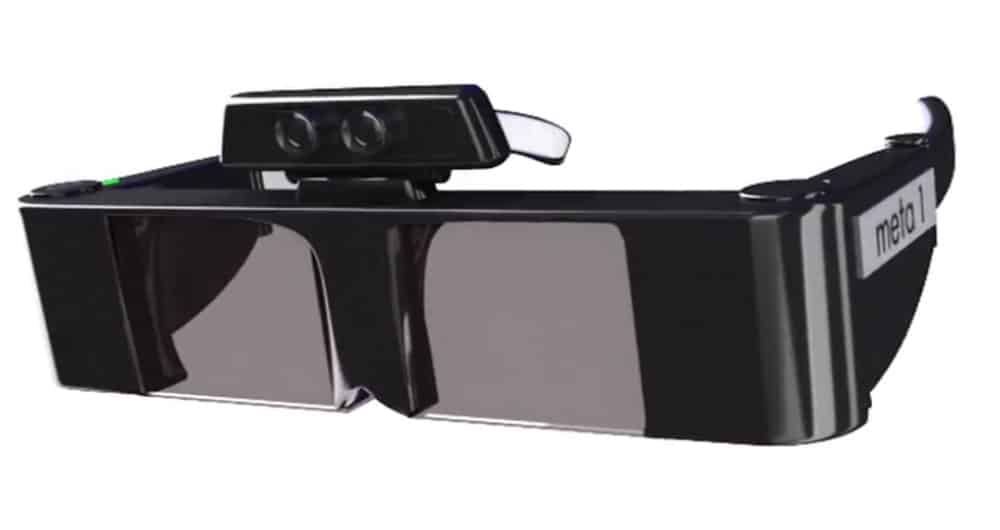 Being the most expensive pair of smart glasses on the list it's going to take a lot to convince you to purchase a pair when they're released. But Meta believes that one day the Meta smart glasses will replace smartphones and possibly even laptops in the future. Unlike many other smart glasses which are just "Augmented Reality" which is just a screen superimposed onto the lens of the glasses, they're also 3D via two 720p LCD displays which create the illusion of a hologram. They also have two cameras for taking pictures and using air gestures when using the glasses, and stereo sound. They are also the most powerful smart glasses coming next year, equipped with an Intel i5 processor, 4GB RAM which are in an included pocket computer which is then connected by a cable. Releasing in February for developers for a hefty $3000 then in June to the public, the company is also hoping to have over 300 apps available at launch.
So they we go, just some of the many smart glasses releasing in 2020. Many of them are very similar in terms of their features but I believe it's going to be the price and the design which are the selling point. Because what are you going to choose, a pair of smart glasses which are stylish priced at $500 or a big bulky pair with more features, but priced at $2000, I know what I'd go for.
So leave a comment below on what your favorite pair of smart glasses are and are you planning on purchasing any next year?