Being a landlord can be hard work and isn't always as smooth sailing as what people might assume. You need to think about everything from decorations and furniture, to the legal stuff – tenancy agreements, insurance, boiler repairs, electrical safety – the list goes on! Not to mention times when tenants refuse to pay you the rent. Statistics from GOV.UK show in April to June 2015, 36,212 landlord possession claims in county courts were recorded in England and Wales.
Take a look through our handy post on the top mobile apps which might just help to make those day-to-day landlord duties easier to manage.
Home Decorating Ideas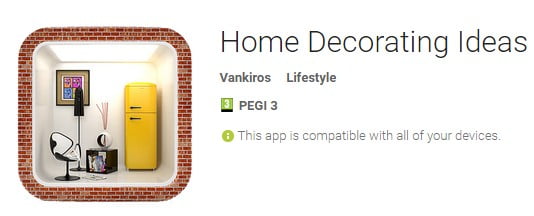 https://play.google.com/store/apps/details?id=com.rantaz.cginterior&hl=en_GB
The Home Decorating Ideas app gives you great decorating tips for free! Whether you have limited or a vast amount of space, you can browse through a range of images to find the perfect designs for you, screenshot or save the image to your device and get decorating!
LetsHelpYou

https://play.google.com/store/apps/details?id=uk.gov.lookinglocal.lha&hl=en_GB
After decorating, the next step is to find a suitable tenant, and with the LetsHelpYou app you can advertise your properties or individual rooms across the UK. Landlords can write details about the property and upload photos, while tenants can search for their perfect property in the area of their choice.
Tenancy Agreement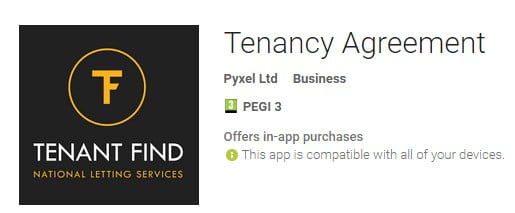 If you're a private landlord looking to create short term tenancy agreements but don't want to pay excessive amounts to companies to create them for you, then this Tenancy Agreement app is perfect for you! This practical app consists of 3 simple steps; fill out the form, sign the agreement, then print and send to all parties involved.
Mobile Landlord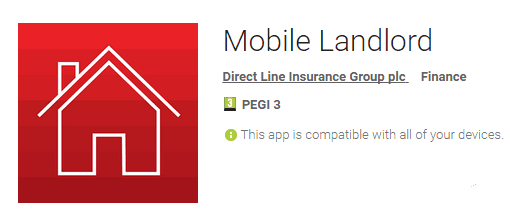 https://play.google.com/store/apps/details?id=uk.gov.lookinglocal.hfa&hl=en_GB
Leave your to-do list aside and let this app do the work! This Mobile Landlord app creates profiles for one to five properties securing all of your information in one place. Tenancy details, expenditure and key contacts will all be easy to find in this super user-friendly app. Reminders can be set up, so for example if you often forget to renew your gas safety certificate, then the app will remind you.
My Landlord

https://play.google.com/store/apps/details?id=uk.gov.lookinglocal.hfa&hl=en_GB
Do you often forget about things such as repairing lighting faults? Or do your tenants ever inform you about an issue, but when you get there it isn't what you expected? The My Landlord app offers social landlords a simple way to report and arrange repairs to properties. Allowing tenants to identify the location of the issue, describe the situation with images and then submit this to the landlord.
RenTracker Property Management

Landlords can forget when rent is due, especially if they own multiple properties, losing track of who pays what, and when! Sometimes you might forget when a lease is expiring. This is where the RenTracker Property Management app comes in; it is a simple and efficient way of tracking your financials, who is late to pay rent and when a lease is up for renewal, as well as having the option to print taxable finances.
Landlord's Rent Reminder

If you are just looking for rent reminders, then opt for this Landlord's Rent Reminder app. It is extremely easy-to-use, it will record when rent is due and send text messages to tenants as a reminder. This reminder can be set to 2 or 3 weeks, or 1, 3, 6 or 12 months depending on your individual requirements. You can choose to send reminders automatically or manually, selecting your own message format for each tenant.
Landlord Condition & Inventory

https://play.google.com/store/apps/details?id=com.thoughtfulapps.reviewwizard.rent&hl=en_GB
The Landlord Condition & Inventory app acts as professional help for landlords, agents and tenants. With this handy little app you can report on the condition of your properties, and include comments and photos to your inspection, enabling you to keep a record of your findings. This protects your property – you and your tenant can come to an agreement on the state of the property, before you rent it out preventing future disputes.
Ask A Lawyer: Legal Help

Ask a Lawyer is a free app which enables you to ask any legal question to a range of lawyers from all over the country. Whether you need to evict a tenant, are having issues with receiving the rent, or your tenant has caused damage to the property and you do not know what to do. You can speak to a lawyer who will put your mind at ease and relieve the stress, giving you advice on what decision to make and routes you can go down.
Source: https://www.flickr.com/photos/janitors/16946867849