The virtual world has been existing for years and already has a separate world with its inhabitants. How soon will two worlds merge into one with virtual reality glasses?
What Is The Future Of Virtual Reality Glasses?
It's already a well-known fact that people are using virtual reality glasses not only for gaming but also for work, design, films, collaboration, and many other aspects of life. How far can it go and how serious can the question of virtual reality become in the nearest future?
Animation industry
Film festivals around the world have become a platform for showcasing these wonderfully futuristic concepts. Virtual reality future concepts are inevitable. Many studios in the UK create animated films which involve animation and VR. Eric Darnell, a famous animator, movie maker, and writer, believes that VR will change the basic film concept as we know it. It is comparable to walking into the film, communicating with characters and discovering the world of fiction yourself. For example, well known Baobab studio have created the 360 VR Invasion series which became a famous example of the mixture between animation and virtual reality. It is not the only studio which is using immersive 360 VR.
Space observation
In July 2015 the 360 VR project revealing the beauty of Pluto was created. It is the first time the observers can enjoy the Pluto's layers of ice, frost, and dust. The project reveals not only secrets of a singe planet but the beauty of space in a new format. It is based on the data from NASA's New Horizons spacecraft which in 2015 has gathered unique material of the Pluto such as rolling nitrogen sea and covered with methane ice peaks. The film allows experiencing the new horizons of space.
Filming
The film "Ashes" is a love story directed by Jessica Cantor which can be observed in virtual reality glasses. It reveals the story of love through the art of dance. It is the example how the eternal love and its oldest language dance consume the latest 360 VR technology. The film shows a few lines of the scenario which can be observed simultaneously on the same playground. It is one of the rare attempts to implement a scenario with live actors into a virtual reality. How soon the nature of cinemas will change? Another example is an underwater documentary where catchers can observe divers as they explore the surrounding. You also have a chance to communicate with countless sea creatures. The free dive VR allows users to become immersed in the sights of sound and feelings of the ocean. Filmmaker Sandy Smolin wanted fewer to feel a deeper connection to the creatures that share our human intelligence. Fully immersive technology makes it possible.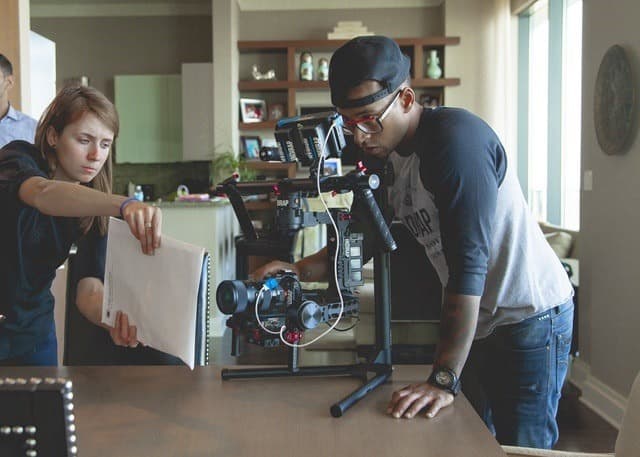 Gaming
Plenty of companies like HTC and Oculus rift are launching their updated and boosted products with already built-in games. The collaboration between gaming and VR seems to be the most successful one. Especially for shooters. Plenty of gaming companies are working hard to implement the experience into a new more exciting level. Today Sony represent solid results in VR gaming. Now they have Batman Arkham, Doom, No Heroes Allowed and many other. More than two hundreds game developers are working on new games, which will be launched occasionally. It is a completely new experience. Together with fun, it can end up obsessive people become more involved in games and less into the real world which can have positive as well as negative consequences.
Education
The virtual reality future possibilities are endless. in fact, they can find implementation everywhere including education. 3D surgeries can bring exceptional experience for students who want to become real sergeants one day. It is much more entertaining and interactive then operating silicone dolls. A few experiments took places at schools. Admired were both teachers and pupils. For teachers, this is another way to get pupils excited about knowledge and science while students are extremely involved in the process. Today many of them are using academic assistance, see post on how to do it. Maybe with future reality, the education will become involving and entertaining.
What is coming next?
Future technology develops very fast. Today we are ordering products online, and in a few years, we may go shopping to virtual shops only wearing glasses. Future grants us with more VR games, a new concept of animation and movie theaters, more documentaries and educational programmers. The glasses may also appear a bubble technology, which transits us from developing more advanced and more exciting world.