Customer support and service are probably the most painful pain points for every company. It's a serious problem in the modern customer-centric business landscape, where consumers demand and expect extraordinary customer service, support, and experience. 
To provide exceptional customer support, a business has to look beyond just technology and excellent IT skills. Providing outstanding customer support today requires being socially polite and computer savvy at the same time. 
Modern consumers demand exceptional service at every turn. Since there are more and more online consumers every day, the number of problems that a business encounters daily can be astounding. 
It usually leads to help desk professionals being overwhelmed, overworked and overstressed as they are required to deal with not only customers' problems, but internal affairs as well. 
An overwhelmed help desk leads to unsatisfied customers, and this is a risk that you'll want to avoid. 
Outsourcing your help desk support is the key to making your business more successful and your customers happier. Here are some of the advantages that you can count on.
1. Greater flexibility
The most advanced technology is already offering tons of impressive advantages to businesses. Outsourcing your help desk support results in greater flexibility when dealing with your customers' and employees' problems. 
Your customer support team won't leave them hanging, and their issues will be resolved promptly. 
It's crucial for those businesses that serve customers from different time zones. This time difference can significantly affect their satisfaction, and your business needs an effective way to deal with this problem. 
By using a professional provider to outsource your help desk support, you can provide each time zone with the same customer service quality. This is extremely important in the world of online business, as it's one of the critical factors that help you stay competitive.
2. Better management
Outsourcing your help desk allows you to save time, resources, and effort. The responsibility and cost of installing, operating, and maintaining sophisticated data management and telephony systems can fall on an outside provider while your team can focus on more important tasks. 
You need both equipment and facilities to run a support desk, and both require maintenance. That means that someone has to take on the responsibility of finding, recruiting, and training customer support employees to take care of those facilities and equipment. 
When you're outsourcing, your provider takes care of all of these processes, leaving you to focus on your core mission. That's how you ensure that both your employees and customers are satisfied while your business operations run smoothly.
3. Reduced costs
Leaving your help desk support in the capable hands of a professional provider is a great way to improve your customer support and service. It also helps reduce the costs of your operations. 
Instead of buying everything you need for an in-house support desk such as computer support equipment and telephone systems, you can rely on a provider that already has everything they need. 
Better yet, you don't have to waste your time, money, or effort on purchasing, maintaining, and repairing that equipment. You can leave this to the professionals and allow your HR team to perform more vital operations that will help you grow your business.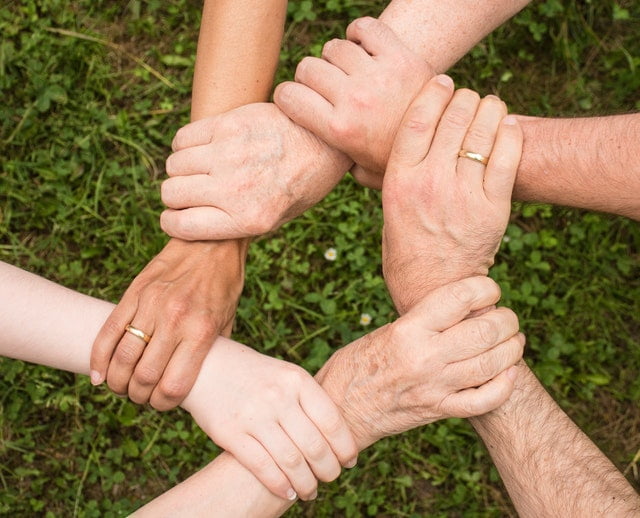 4. Improved response time
While all other advantages matter greatly, improved response time is probably the one that matters the most. Both your customers and employees will appreciate getting a response in a reasonable amount of time. 
To improve your response time, you need a more effective and efficient help desk system than an in-house support desk. In a customer-centric business world, your company's response time to both customer and employee issues says a lot about your business and professionalism. 
If your customer support staff is overwhelmed, they won't be able to provide a reasonable response time, which could lead to problems escalating and situations getting out of hand. 
Having good help desk support is the best way to solve any issues in a timely manner and avoid putting your reputation at risk.
By outsourcing your help desk support, you're allowing your team to focus on marketing, sales, and growing your business. This way of doing things results in increased productivity and creativity, improved customer and employee satisfaction, and business growth. 
Take your business operations and customer service to a whole new level with the ultimate help desk support your business deserves.