From a home based craft business to a full fledged retail store or restaurant, a POS system can help you streamline your business.
Cash registers are on their way out. There really is little need for them these days. Especially since a POS system can do much more than just accept money. Your cash register is a one trick pony that really has no place in the modern economy.
In this article, we'll take a look at the benefits of using a POS system for your business.
How does a POS system work?
Think of a Point Of Sale (POS) as an all in one organizer. It combines sales, inventory and management systems all into one cohesive unit. 
In addition to those basics, a POS can also:
Streamline sales

– With everything digitized, there are no missing orders. Everything can be tracked much easier. If a customer is unhappy with their order, all it takes is a couple of clicks to find the sale and identify who, what and when the sale occurred to figure out a plan.

Track customers

– Keeping your customers in the loop is essential.

Customer retention

is one of the easiest ways to keep revenue on the upswing. It allows for rewards programs to be implemented as well as targeted advertising.

Create reports

– Understanding the data related to your sales is essential when it comes to analyzing your strategies. These reports can shine a light on what is working and what needs improving.
One thing to also be aware of is that your POS system needs to have PCI compliance. This is the Payment Card Industry Data Security Standard. It is for the protection of your customers' data when they pay with a card.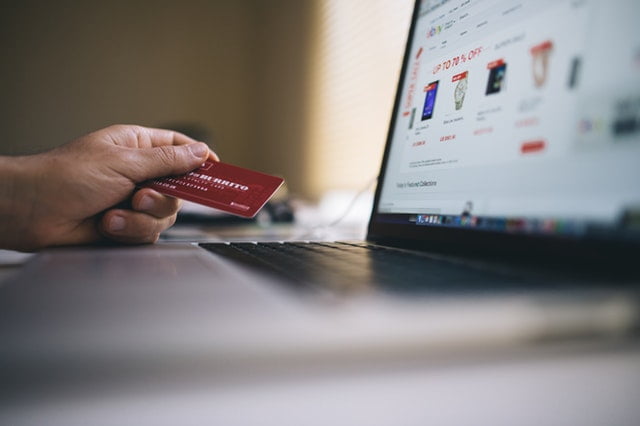 What does a POS cost?
Unfortunately, it is hard to say how much one should cost. There are many that have low upfront fees but then take a larger percentage of sales. Others charge more upfront but less in fees.
Always try to negotiate with your merchant services provider. You can often get discounts on buying the POS card readers and software as part of a single package if you stick with one distributor.
Try to not get sticker shock when setting up your service. Remember that having a POS will pay for itself over time in added revenue as well as money savings by streamlining your business.
Is a POS system necessary?
Operating a business without a computerized sales system is possible, but not at all recommended.
Any sized business can benefit from having one. The speed at which things happen these days means that people using old systems will get left behind. 
Take a restaurant for example. If one restaurant has the ability to split checks easily and quickly because they use a POS system that enables that and another restaurant does not, which one will a local workers go to for their lunch break?
This is just one small example of many that show how there is a competitive edge in using a POS system.