Digital media has revolutionised the way businesses operate, as buyers are now heavily influenced by third-parties. Whilst traditional advertising still has its place, it does not capture the audience's attention or build relationships as well as influencer marketing. Influencers not only have the power to inspire their audiences, but they maintain them, meaning the ROI and marketing potential is colossal.
What is an 'influencer'?
By definition, a social media influencer is someone who has established credibility in their industry. They have built up a large following who trust their opinion and use this relationship to promote brands and subsequently, drive sales.  
What is 'influencer marketing'?
Influencer marketing relies on identifying and connecting with the most suitable individual who can represent and promote your brand. The goal is to increase brand awareness, connect with a larger audience and boost customer loyalty.
What's in it for you?
It's true that connecting with influencers be just as costly as regular marketing, especially when you're engaging with high profile social supremacies. But, in addition to expanding your reach and building important customer relationships, influencer marketing allows you to unify your brand experience across all channels. This type of social coverage can influence your brand message and identity.
Like any campaign, influencer marketing can fail depending on who, why and how you connect with individuals. So, without further ado, here are our top tips to make sure you get the gold:
Get to know your customers 
Understanding your customers and how they interact with your brand should be your first step, before you connect with specific influencers. You'll need to establish what their values are and what your brand values are to ensure you're engaging with the right people. 
Who are the right influencers in your niche?
Finding influencers who produce and share creative content that will resonate your brand message is half the battle. But the other half, perhaps more importantly, is ensuring you find influencers with the right kind of audience. It's easy to get caught up with bloggers who have huge followings, however this isn't the only factor to consider. You should also consider how engaged their audience is and what they engage with to determine the best way to connect. Micro-influencers actually tend to have more engaged followers, who are genuinely interested in their content.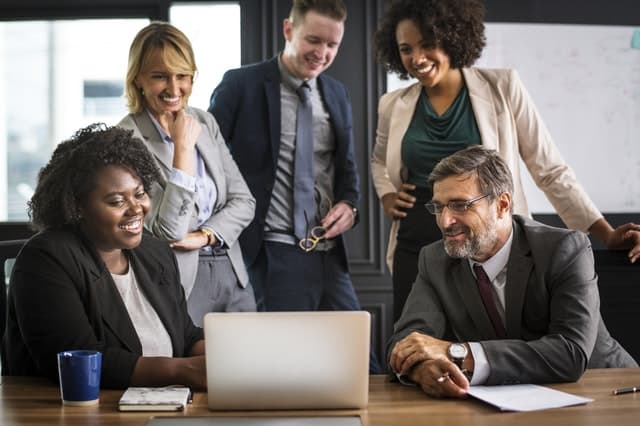 Build ongoing relationships
Now that you've decided who you want to connect with its time to get to know them, find out what they are talking about and what their audience responds to. You can begin to form a relationship with your target influencers by following them, commenting and sharing their content. Soon, you will be able to cross-promote each other's brands and the relationship will become mutually beneficial. A successful influencer marketing campaign will take time to develop and nurture, as you're more likely to tap into their audience when you develop a long-term relationship.
Track the results
Whilst you can't expect to see a dramatic uplift overnight, it's still important to benchmark and measure the results from your influencer marketing campaigns from the onset. By monitoring your social referral traffic, using Google Analytics, you'll be able to determine whether the campaign in delivering tangible results.
Influencer marketing is a gradual process, but if you identify the right people with the right audience for your brand, you will see a dramatic uplift in your online sales.
Written by Tanja Quinn, Ecommerce Director at Popaball.