In the battle of the battery life, there seems to be a new king. Meet the Huawei Ascend Mate 2. If you are someone who just wants a smartphone that works and who's battery lasts you through the day, this device is definitely worth checking out for $490. According to test performed by AnandTech the device came out way above any other flagship smartphone like the iPhone 5S, HTC One M8 and even the Galaxy S5
The device features a large 3900 mAh battery but is still just 9.5mm thick. One of the main reasons it has done so well in the tests is because of a combination of low pixel density display, large battery, and low power SoC.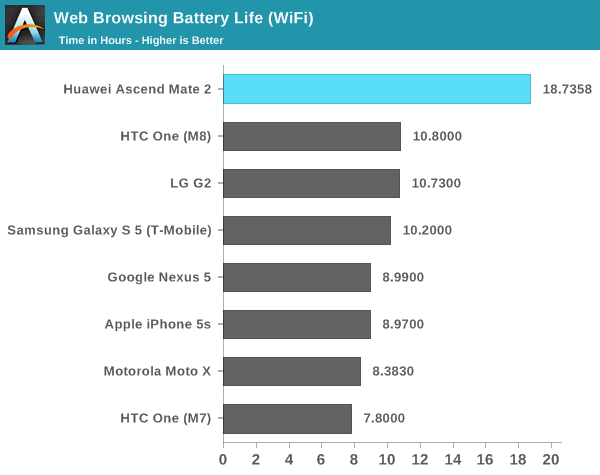 In the browsing test, the smartphone from Huawei does around 78% better then the number 2, the HTC One M8. During a GPU/CPU stress test, the Mate2 has also managed to last approximately 3 hours longer then the Number 2 on the list.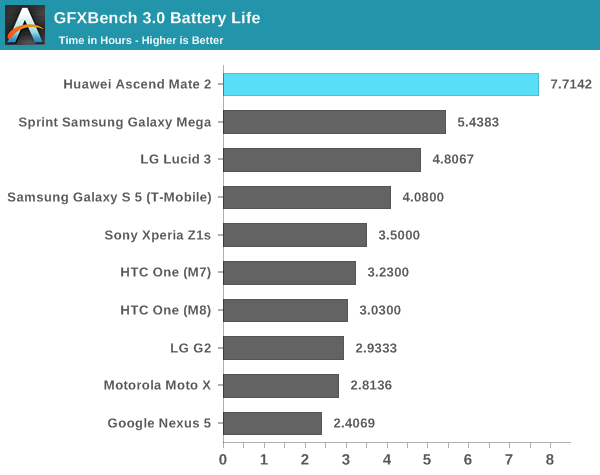 Due to the bigger battery, it also takes longer to recharge and this might be the only thing the Mate2 didn't bypass the competition as the average charge time is almost three hours.