Business travel apps are essential tools to prepare corporate itineraries. Business travel can be a complex, strenuous process for busy company owners like yourself. It can be nearly impossible to manage corporate itineraries while simultaneously working on daily business objectives. Luckily, there are several reliable travel applications that help business owners plan the optimal itinerary. Business travel apps use a number of innovative, sophisticated technology to provide owners the best planning options. There are multiple technological features travel applications deploy to create the best user experience. Proper installation of these apps helps you plan your business trip effortlessly. Read on to learn more about how business travel apps help prepare corporate itineraries. 
Search Low Airline Fares
Business travel apps help you locate low airfares to prepare your corporate itinerary. Airline prices are constantly changing based on demand, availability, holidays, and external events. Prices on airfare can range from readily affordable to wildly expensive depending on several purchase conditions. Applications work with the top flight booking platforms, airline websites, ticket agencies, and search engines to find you the best possible price. These apps utilized sophisticated travel technology monitor airline prices, changes in demand, and flight status updates in order to obtain the most affordable travel price. Once a fare reaches historic low, corporate travel apps can hold fares so that you can guarantee that affordable price. 
Offer Frequent Travel Incentives
Consider installing business travel apps to receive frequent travel incentives and develop the most efficient corporate itineraries. If you are a frequent traveler, these incentives can help you greatly save time and money on your business trips. Applications have advanced technology that researches your travel conditions and previous flights to recommend the best incentives. Some of the most popular that you can sign up for is the TSA PreCheck and the Global Entry Program. The TSA PreCheck program allows 'low-risk' travelers expedited entry through domestic airport security. The Global Entry program allows international travelers expedited reentry through US Customs. Based on your travel record, business applications can determine the best incentive program for your needs.
Find Affordable Lodging Options
Reputable business travel apps have advanced technological features that help you find affordable lodging options to best compile your corporate itineraries. The best applications simplify the searching and booking process to make your travel more comfortable. Once you decide on a destination, applications can scan the immediate area to find the best hotels, motels, or home rentals in the area. The top travel apps integrate with multiple booking platform and hotel websites to ensure you receive the best price on your accommodations. Within the app, enter your preferred nightly rate, desired brand and accommodations. Then, advanced application software will immediately research the area, and return a number of results matching your criteria. The best corporate travel applications help business owners find affordable lodging options to compile their corporate itineraries.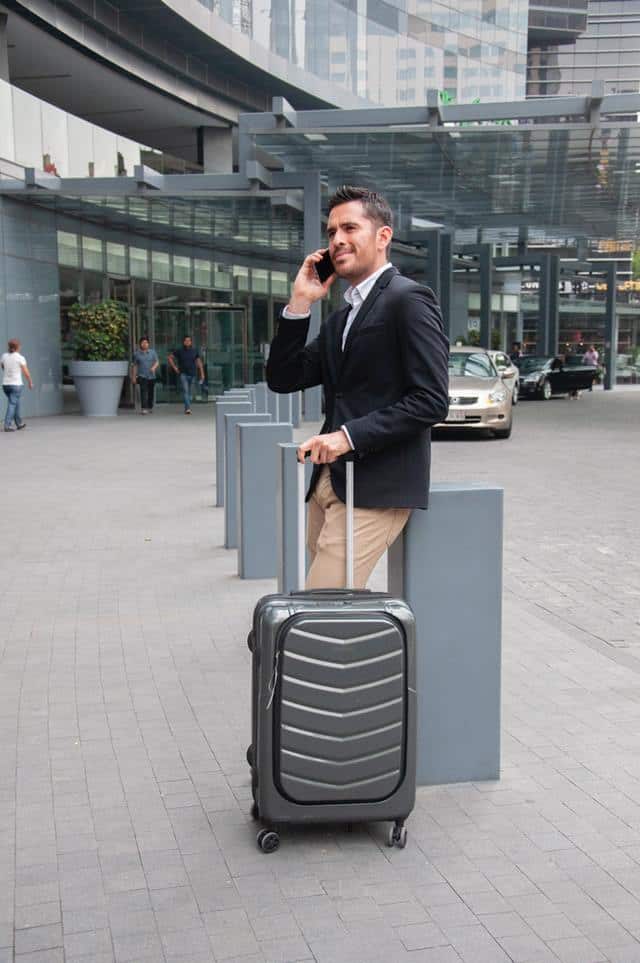 Resume Business Productivity
Business travel apps provide several features that allow you to continue business productivity. One major concern of business travel amongst owners is the impact it has on their productivity. Business travel apps utilize sophisticated, advanced technology that allow you to resume traditional business operations. Many applications have built-in document signing software. This allows you to review and sign proposals, contracts, and agreements easily while you are traveling. To access these various documents, applications utilize scanning software to pull up clear, editable copies of important business forms. The best travel apps have a number of advanced technological features that help owners prepare corporate itineraries. If you are looking for the best small business tools to ramp up productivity, consider installing travel apps.
Assist With Ground Services
Business travel apps assist with ground services to help you prepare corporate itineraries. Once you arrive in your destination, there are several travel aspects that need to be considered. Outside of the United States, you will need to find currency conversion services in order to obtain local, usable money. Travel apps can help you locate conversion services that are nearby and affordable. If you are not renting a car, you need reliable transportation services. The best business travel apps help you find taxis and limousines that are inexpensive and accessible. Having these ground services managed prior to arrival effectively establishes your business travel itinerary. 
There are several sophisticated applications to help business owners plan their corporate travel itineraries. Applications offer a number of advanced features that help owners create the optimal itinerary. First, they help business owners search low airfare flights. They offer frequent business travelers multiple incentives. These apps help business owners find affordable lodging options for your trip. They additionally allocate time and deploy technology that allows you to resume business activity. Furthermore, they provide advanced software that assists you with the scheduling of ground services. Consider the points mentioned above to learn more about how business travel apps help prepare corporate itineraries.