Remember that when you neatly packed your belongings in a backpack and left for the perfect day trip only to find out that the backpack is too inflexible to blend in, or just too weak to hold your stuff in without getting torn? Sometimes the shoulder strap of the backpack is less cushy and uncomfortable and ends up hurting your back. To avoid all the unease, you must give paramount importance to the quality of backpacks while buying it. To make your job easy, we did all the research and in this list we will present the five most comfortable backpacks from Bagail.com that you can completely trust!
Retro Splicing PU Belts Flap Laptop Bag–Travelling for work doesn't have to be boring. So, we found you a stylish mens fashion backpack. As the name suggests, this bag is perfect when you intend to carry your laptop with you. The bag is light and comes with a separate pocket for a laptop and a cellphone. The bag is most suitable for trips to school, college and university. It also has a front zipper pocket for quick access to documents. The bag comes in shades of coffee, khaki, blue and black.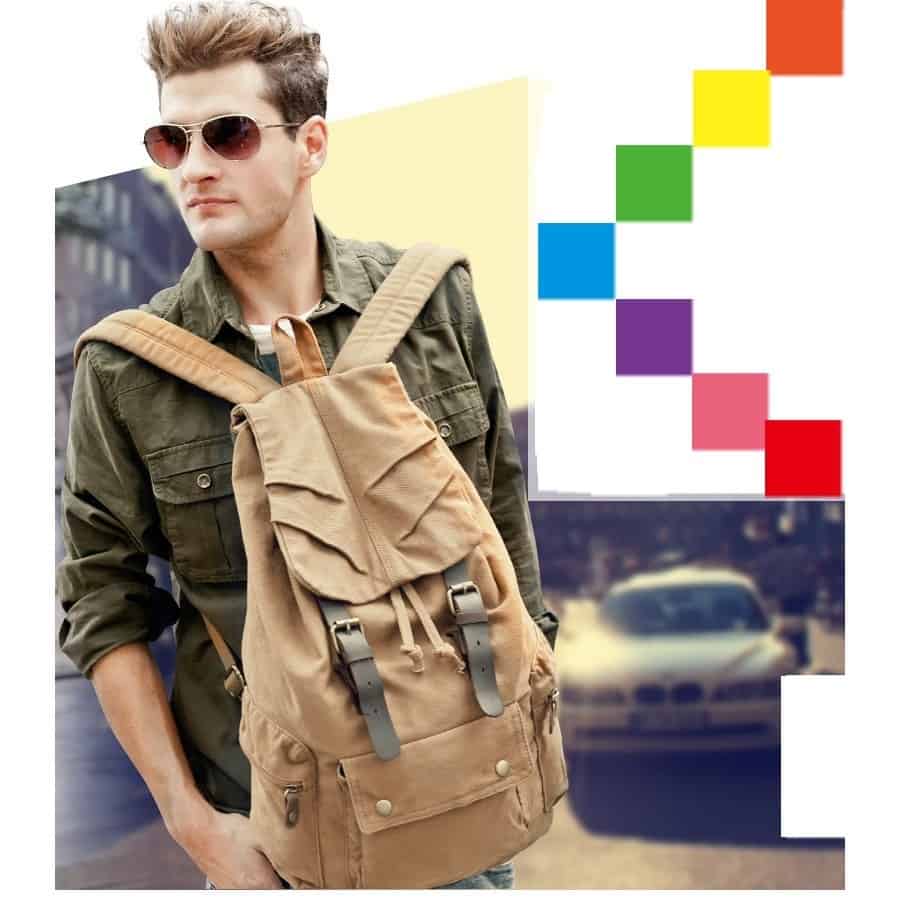 Men's Vintage Canvas Leather Messenger Tote Bag – If you are in the mood to go retro then this vintage canvas backpack is fit for you. It is perfect to take out to picnics and day trips. The multiple pockets on this backpack make categorization of your belongings easy. The bag is lightweight too, weighing less than one kilogram. The canvas material makes sure the backpack is strong enough to tolerate rough usage. Customers can choose from the following colors – Army Green, Green, Black, Brown, Khaki, Light Blue and Navy Blue.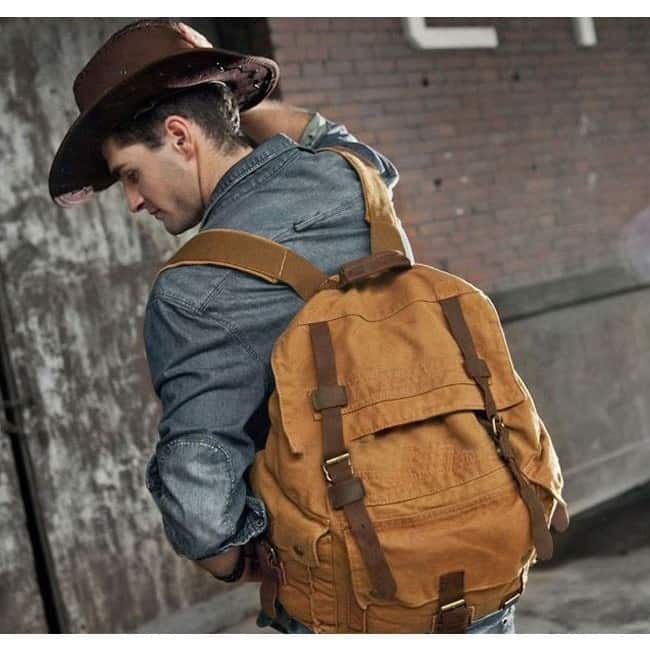 Vintage Styled Backpack – If vintage is your favourite filter mode on Instagram, then this day hiking backpack will definitely impress you. Suitable for school, university and travel, the multipurpose backpack even has an iPad pocket! The backpack has an Indiana Jones vibe to it, so don't be surprised if owning one makes your friends jealous! The bag comes in only two colors as of now – khaki and green.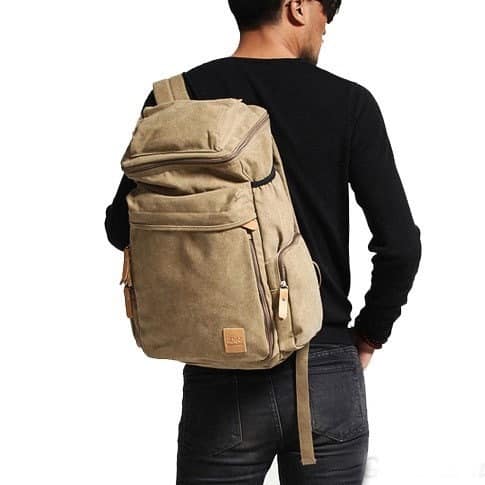 Camping Zippered Backpack – This outdoor backpack is made to cater to the requirement of outdoor activity enthusiasts like campers. The extendable nature of the backpack comes in handy while facing the uncertainty on adventures. The multiple pockets allow packing and unpacking properly without messing up the contents. The backpack is styled in retro fashion and, just like the others, also has separate laptop and cellphone compartments. Deep khaki, light khaki, blue and black are the different colors in which these are available.
Canvas and Leather Backpack– If you don't settle for anything less than leather, then this rucksack backpack is the right one to satisfy you. This is a very spacious backpack with multiple pockets. If you are a smart packer, you can live out of this backpack for at least a week. The bag has two front pockets and one side pocket apart from the main compartment. Even the main compartment holds many small pockets along with a zipper. Right now this product is available only in green.