Google has just launched a new app called Photowall on iOS that allows you to turn your Chromecast streaming device into an interactive photo frame. Any user that has the app can upload pictures which then will be displayed on the Chromecast media streaming device.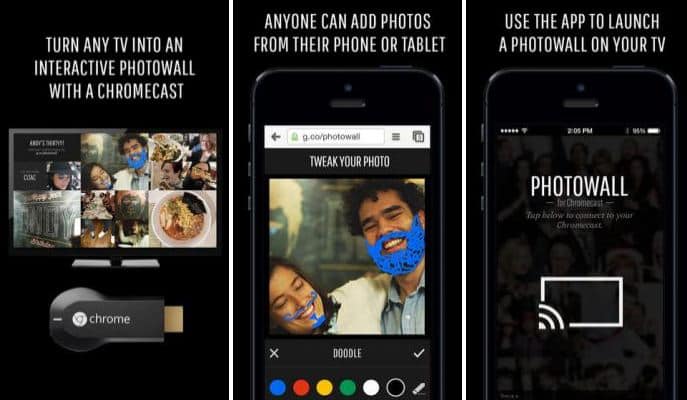 The app also allows you to edit the image adding text and making other small changes, once you have made your presentation, Photowall also has a feature that will convert it to a youtube video allowing you to "share the photo presentation in video form to anyone across the web". It is surprising to see Google launch this app first on iOS, but we expect the app to become available on Android soon. Make sure to Check out our list of other apps available on Chromecast

Google has recently launched Chromecast in Europe but the device was already available in the US back in June 2013 for just $35.
Update: Google has just published a video showing off how the app works, you can take a look at it here: