Day after Day there are companies coming up with technological inventions meant to make life easier. However, you may also be quite hesitant to embrace these technologies because you think they will cost you a fortune. This is not the case for all companies as some offer their customers discounts thus making the prices wallet-friendly. If you're looking for the most recent deals for any stores listed below visit Coupon Cause.com .  Let's look at some of these companies.
Puro Sound
Puro Sound have developed Bluetooth headphones that make you feel as though you are in a recording studio. The safety of your ears is a priority to Puro and for this reason, they have created mechanisms that limit and monitor the volumes of the tunes you are listening to. Puro headphones not only sound great but are also stylish. The headphones have amazing earpiece designs that make certain that you and your family can enjoy tunes for many years to come.
Puro Sound Promotion: 15% off all orders with code PJ15
iHome Audio
iHome audio provides you with a wide range of tech products your smart home. This company offers a line of clock radios, home audio systems, alarm clocks, portable speakers, headphones, smartphones, tablets etc. iHome has also created a control line for products in a smart home which is compatible with Android and Apple mobile devices, for example, if you left for work and forgot to lock some of the doors in your home, you can easily lock them from wherever you are by use of your mobile device.
iHome Audio Promotions:  17.76% off order with code INDEPENDENCE.
OtterBox
If you are an outdoor enthusiast, then you can attest to the fact that it is quite common for mobile gadgets to get damaged and therefore, it is imperative to have a protective case for each if possible. OtterBox is a company that offers you accessories which are meant to protect the electronics that you hold dearly. These accessories are water, shock, drop resistant cases. OtterBox manufactures device specific protective cases and screen protectors for smartphones and tablets.
OtterBox promotion: 10% off and free shipping on all orders with code OTTER10.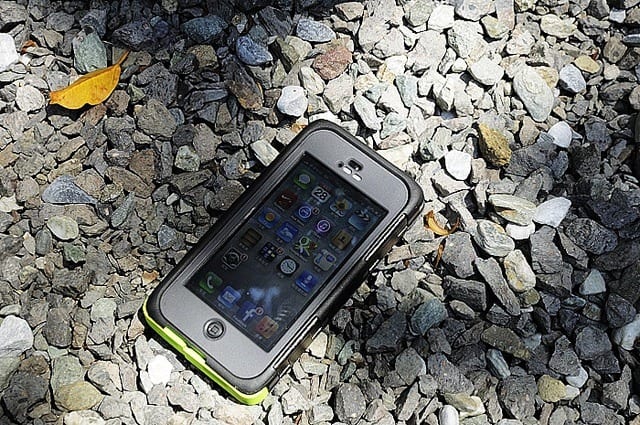 Amber Alert
We have all heard of all the horrifying and heartbreaking kids' abduction stories. To prevent similar occurrences in the future, technology can be used to track the movements of your little one. Parents are advised to purchase the Amber Alert GPS Smart Locator which is long lasting and kid-friendly. This product works hand in hand with a user-friendly app and portal for the parent. The GPS smart locator offers the parent location information, a voice functionality that enables the parent to communicate with the child and send an alert in case the child leaves a safe zone such as school.
Amber alert Promotion: 10% off any order with code AMBER.
Casetify
If you want your tech gadgets to look stylish, Casetify is the way to go. Casetify allows you to choose from a vast collection of phone cases for the iPhone, iPad covers, MacBook Sleeves etc. Some of the designs are the standard case while other are customizable. With the customizable cases you can add your own photos or images; alternatively, you could choose from the hundreds of designs made by their artists. There are three customizable cases you can choose from- the Snap Case, The impact case and the glitter case. All these cases are snap onto your device to ensure it doesn't break in case it drops.
Casetify promotion: 10% off all orders with code AFF10PCT.