As a business owner, you need to send an invoice for you to get paid in exchange for products and services delivered to your customers. It's a document that contains all the details of every transaction you undertake. It includes your business name and contact information, as well as that of the buyer.
The invoice should have financial components such as the product or service rendered, the cost of every item, and the total amount that the client has to pay. For your customers to know when they have to send the payment, it should also include a due date.
Invoices speak volumes about the quality of your business, so it's something that you have to do correctly. From its design to the process you take in sending it out to your customers, it should show your professionalism.
If you don't know how to go about it, you can always opt to download ready-made professional invoice design templates from websites like Wave to make the process easier and faster.
Below is a more in-depth look at the reasons why all businesses need a good invoice design.
Helps Business Owners Maintain Steady Cash Flow
Maintaining steady cash flow is the most crucial benefit business owners get from a good invoice design.
As you know, one of the factors that influence the health of a company is the flow of cash. Your business needs it to survive unless you have a massive capital in place.
The better the design of your invoice and the more efficient it is, the quicker you'll receive payments, and the better the flow of incomes becomes.
As mentioned earlier, the design of the invoice should have all the necessary details and help a customer understand the transaction. This pushes the customer to pay the right amount at the right time.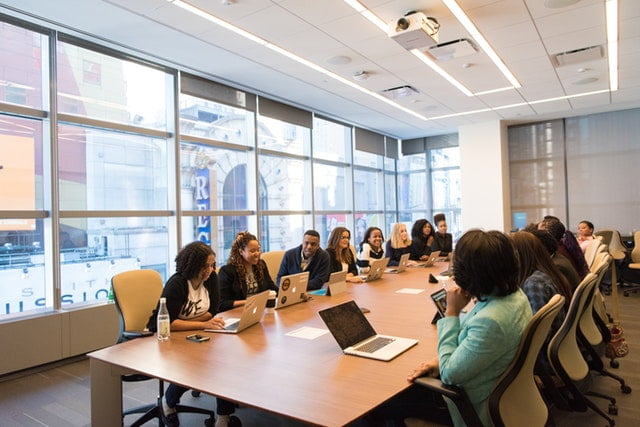 Increases Customer Trust
No matter how compliant a customer is, they want to get appropriately informed. As already mentioned above, the invoice should contain all the necessary details that the customer needs before making a payment. If the document is accurate in describing the product or service rendered and communicates the total amount well, it increases the customer's trust in your company.
Customers want effective communication, and they respond to it well. A proper invoice design can help you achieve that. It should be of no surprise that you get paid on time after delivering a well-designed invoice.
A properly-designed invoice also encourages both your employees and customers to do transactions with respect, much like how you conduct your business with respect.
Again, if you think that designing an invoice is a daunting task and you want to outsource the work to experts, you can always turn to companies that offer invoice designing services or ready-made professional templates.
Creates Meaningful Relationships With Customers
One way to show that you care for your customers is through proper, accurate, and timely invoicing. If you want customer loyalty, then don't overlook a good invoice design.
You have to stand out. You have to let your clients know that you're special among the rest of the companies that offer the same product or service as you. You can do that by personalizing your invoice design for each customer.
If you don't know where to start, download invoice design templates that are relevant to your business and the industry you belong to.
The design of your invoices should also show the authenticity of your brand. It would be best if you address your clients by name. While it's true that invoicing is a type of formal business communication, it's not wrong to use it as a way to build a legitimate connection with your customers.
Consumers want to connect with a business with a face. You can show that you're not a faceless business through your invoice. Whether you have an eCommerce store or a service provider, you need to create meaningful relationships with customers.
Markets Your Brand
An invoice not only helps you get paid on time, but it also helps in making your customers remember why they did business with you in the first place. Thus, the need to design your invoice carefully.
A proper invoice design is the easiest way to show your business in its best light. A properly-designed invoice with the logo of your company in it is an effective way to market your brand.
Final Thoughts
Significant responsibilities come with running a business. One of those is to design an invoice and to send it out to customers.
If you're still on the fence in coming up with a proper invoice design, the benefits mentioned above should push you to start doing it. You can either do the work yourself or download professional templates so you could focus more on other aspects of your business.
Niels is the founder of http://Amongtech.com. He writes about technology, gadgets, tech news, and more. Contact Niels by email at [email protected]