Engineering can be a lucrative career option to consider, with several different disciplines and various opportunities available in other industries. Suppose you are looking for a career that offers generous salaries, exciting work, and plenty of opportunities to progress in your career and move up the ladder. In that case, engineering might be an ideal choice for you. Or, perhaps you are already working as an engineer and are considering taking your career further and climbing up the ladder to work in an engineering management or senior technical position.
No matter where you are in your engineering career, you may be glad to hear that there are now more options available to help you advance your career and improve your skills and knowledge, including online master's degrees in engineering. Master's degree qualifications are becoming increasingly important for engineers and are often essential for those who want to get into a senior role.
Choosing the Right Online Engineering Master's Degree
Whether you're ready to go back to school to start climbing the career ladder as an engineer or plan long-term for your future career, the type of advanced degree you decide to study will be based on several different factors, including your future career goals. If you are happy to stay in a technical engineering role but want more seniority and responsibility at work, you will probably benefit from a more engineering-focused degree program.
On the other hand, if your main goal is to work as an engineering manager, consider a degree that will help you combine your technical engineering skills while learning new business management skills, such as this online master's degree in Engineering Management from uOttawa. Engineering Management degree programs are designed for engineering professionals looking to improve their business skills, giving you the chance to learn how to lead teams and manage projects in an engineering setting.
What Degree Types Can You Study For?
Traditionally attending campus-based classes might not always be the most feasible choice for those who want to study for an advanced engineering degree. This may be because you need to continue working full-time to support yourself and your family, for example, or if you want to continue working as a standard to build a better relationship with your employer and be in with a better chance of getting a promotion once you have the education that you need.
Many people today are looking for study options that allow them more flexibility to continue working as expected since the cost of living is rising and quitting your job to go back to school is no longer as affordable as it once was, and it may be impossible for many.
Online degree programs are ideal for engineers in this position since they are home-based and flexible, allowing you to study in the evenings and weekends, for example, rather than forcing you to choose between work and study. You can also find blended programs at some schools, offering a combination of both online and campus-based study that may be beneficial for students who feel that having some access to the campus resources will help them succeed.
What are the Main Benefits of Getting Your Advanced Engineering Degree Online?
Studying online might be the best option if you want to take your engineering career to the next level. Along with the opportunity to continue working while you study, there are many further beneficial reasons to consider getting your advanced engineering degree online that might help to sway your decision. Some of the main reasons why more engineering master's students are deciding to get an online degree include:
Cost Savings
Studying online reduces the opportunity cost of getting a master's or another advanced degree in engineering by allowing you to continue working as expected and earn your regular salary while you study. Unlike traditional campus-based programs that often have 9 AM classes, you will need to cut down your working hours to attend. Online programs tend to be more flexible. You can find options that allow you to choose when to study based on when you have the time to do so, meaning that nothing needs to change in terms of your work. Along with this, the expenditure is also often lower for online students. Despite tuition fees for online and campus-based programs being around the same, there are many ways that online students can save money, for example, by avoiding commuting to classes daily and having access to more educational materials online.
Larger College Choice
Another reason to consider getting your advanced engineering degree online is that doing so will give you access to a more extensive choice of colleges to attend. Unlike when you traditionally take your college degree on campus, studying online means learning at home, ultimately giving you the option to look at a broader range of universities and colleges as the distance is no longer an issue. Suppose there is a particular college or university that you have always wanted to study at but would struggle to be able to due to distance. In that case, it's worth checking out if they offer online learning options, as this would enable you to get your degree from there without the need to move. More online-only degree programs are offered from universities that operate solely online, providing you with a more extensive range of options to pursue when furthering your education.
The Main Things to Consider When Choosing Your Degree Course
If you are currently working as an engineer and are interested in climbing the career ladder, getting an advanced degree in engineering is a decision that makes a lot of sense. And with online degrees more widely available these days, it's no surprise that they are becoming the top choice for many engineers who want to progress.
Choosing the right advanced engineering degree program for you is the first big decision that you will need to make as you work towards meeting your career goals. Now that you know more about the benefits of getting your engineering master's degree online, here are some of the main factors to consider before choosing the right one for you.
Your Career Goal
Where you want to go with your advanced engineering degree is one of the first things you will need to consider when choosing where and how to study. Maybe you are currently working in engineering and feel that your career has reached a wall and are considering doing something different, like moving into engineering management or getting an education in another engineering discipline. Or, perhaps you are not clear when it comes to precisely what you do in the future but are confident that you want to move forward in your career.
No matter how you feel currently about your career path, several advanced engineering degree program options may be ideal for you. A general master's degree in the engineering discipline of your choice can be a valuable option for getting into more senior technical positions or taking on more responsibilities at work. On the other hand, if you are interested in the business and management side of things, you may want to consider getting your master's degree in engineering management. Alternatively, some engineers considering a management position or starting their own business will consider a more business-specific degree such as an MBA to further prepare them for managing teams and working with people.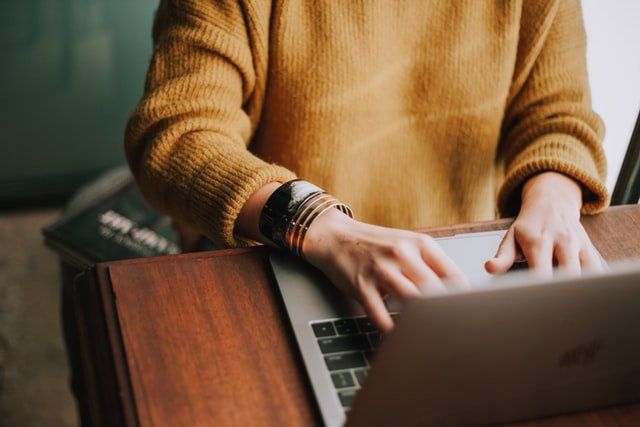 Your Career Prospects
Although it's hugely important to consider your career goals before deciding on the best-advanced engineering degree for you, it's also worth thinking about the career prospects of the path you are considering taking. For example, engineering management is a choice with many great future possibilities and opportunities for professionals with relevant experience and education. On the other hand, you might find that some engineering disciplines are a better choice than others if you want to move into a different engineering area. For example, IT, civil, and mechanical engineering are sectors of the engineering field that currently have a lot of high demand for professionals. Or you may want to consider getting into a newer area of engineering that is likely to boom in the future, such as environmental engineering.
Your Interests
What you are interested in is always worth giving some thought to as you search for the right advanced engineering degree. It's always better to study for something you are genuinely interested in rather than simply picking something because you think it might be the best option for your career.
While many engineering degree options might help you get to where you want to be in your career, the one that has the most significant impact is likely to be one that you are genuinely interested in and excited about studying. Because of this, it's worth spending some time thinking about the things that you like most about your job when choosing your degree program, as this will help you narrow down your course options and find one that you can engage with.
Online Degree Structure
Suppose you have decided that you want to study online for your advanced engineering degree. In that case, another primary consideration is the type and structure of the online degree you will be taking. Today, online learning is delivered in different ways, with something available to suit every kind of student.
Some degree programs offer a completely flexible way of learning. Students can choose when and how they want to study by simply accessing learning materials uploaded online into the learning environment. Or you can Be it worth doing a Master's in brand management online? More structured programs, with set online lectures and classes that you will agree to be online to attend from home when you enroll.
Deciding on the best type will depend on what you feel will work most effectively for you and how you need to work studying around your commitments. Many engineers who work full-time while looking find that a flexible option where they can study at any time that suits them will work best and be the least stressful option.
You might also want to think about a blended program that allows you to study both at home and on-campus if you are taking an online program at a college or university that is local to you. This can be ideal if you want to be able to access the campus features and attend some classes when you can.
Degree Funding
Last but not least, funding an advanced degree is often a significant consideration to make in any career, including engineering. How you will pay for your advanced degree program is likely a big question that you will have since university education does not usually come cheap.
You can find student loans designed to help you pay for a master's degree or apply for grants and other forms of financial aid that you may be eligible for, along with paying out of pocket. Many colleges and universities that offer online degree programs provide payment plan options, allowing you to make payments on a monthly or quarterly basis to fund your degree, which is often more manageable than paying it all in one go.
Alternatively, suppose you will use your degree to move up in your current workforce. Your employer may also benefit and therefore be willing to fund or help you finance your degree, so it's always worth having a conversation with your boss to see what options are available to you.
If you want to take your engineering career further, an advanced online degree can be the best way to achieve your goals.