If you want to fast track your career, you have to break into industries on the rise. There's no faster growing job sector than technology.
Tech jobs command some of the highest salaries in the country, ranging anywhere from $100K to more than $200K! An excellent salary is just the start. There's also the opportunity to grow your skills and climb up the career ladder.
Ready to consider the possibilities of the tech industry? Here are the ten best tech jobs to pursue now!
1. Project Management
Many aspects of the tech industry require active project management. Smartphone apps, artificial intelligence programs, robot baristas, 3D modeling software, and nearly every tech product needs a stronger project manager at the helm.
Project management requires more than just technological acumen. You need leadership skills, stellar communication, strong problem-solving capabilities, and a creative side.
If you take a job as a tech project manager, you'll be expected to know how the agile methodology works. The agile approach is used in software development. As the technology workforce becomes more decentralized, expect agile workflow to become even more commonplace in the industry.
This isn't the last you'll hear of the agile method. It leads right into the next rising career on the list.
2. Agile Scrum Master
Agile workflow is the process by which teams organize among themselves and work collaboratively toward solutions. Agile workflow is shown to increase productivity, innovation, and product quality.
"Agile" represents the guiding principle behind this new approach to work. Scrum, on the other hand, is the framework teams use to stay on task. To streamline the process, you need a dedicated scrum master steering the wheel.
A scrum master is similar to a project manager, but the role is more specific to agile projects. However, a scrum master doesn't delegate duties like a manager because agile teams self-organize.
A scrum master's job is to eliminate technical roadblocks that hold up project timelines. They also help agile teams get on the same page. Teamwork makes the dream work, and scum masters play a critical role in that.
3. Technology Marketing Manager
Problem-solving is a skill that comes up frequently in the tech industry. You have to think quick on your feet, whether you're a computer engineer or a tech marketer.
Technology marketing is an excellent career path for tech enthusiasts who have a passion for promotion, advertising, and branding. Tech marketing includes everything from technical writing to viral YouTube videos.
Technology marketing management is one of the best tech jobs for extroverted techies too. Marketing professionals travel the world, plan and attend industry conferences, build partnerships with established tech influencers, and more.
A technology manager or CMO can easily make $140K or more for major tech companies. For a closer look at this career, take a look at the marketing manager requirements from such tech giants as Facebook, Microsoft, and Amazon.
4. Tech Blogger
Even the best tech jobs are notorious for their long schedules and commanding hours. However, tech bloggers enjoy the thrill of new technology and the convenience of a flexible schedule. Tech bloggers can work from anywhere in the world at any hour of the day.
Becoming a tech blogger could lead to significant writing opportunities with major technology publications, like Techcrunch, Wired, and CIO Magazine. More tech bloggers are also making YouTube videos, growing their online popularity with viral unboxing videos, reactions, and reviews.
Tech blogging is also an excellent skill to have up your sleeve if you're applying for technology marketing jobs.
5. Data Scientist
If you're interested in a career in technology, undoubtedly, you're familiar with the term "big data." Big data has been dominating the tech conversation for the last few years. As Amazon continues to use data in more innovative ways, and Facebook lands in more hot water, expect the interest in data to grow even higher.
This growing interest in data, from nearly every industry, is facilitating the rise of some of the best tech jobs in the country. There have never been more data science courses, degree programs, and data professionals.
6. Software Engineer
Software engineering is one of the oldest careers in the tech industry. It's also showing no signs of slowing down. As consumer behavior changes and technology advances, the demand for skilled software engineers remain.
At the minimum, software engineers should have the following skills under their belts:
Computer coding and programming
Extensive knowledge of programming languages
A strong understanding of object-oriented design
Software testing strategies
Strong problem-solving and logic skills
In addition to technical skills, you also need excellent communication skills. This ability to play well with others is vital for software engineers.
If you're exceptionally self-taught, you may be able to get a job as a software engineer without a degree. However, a degree in computer engineering is a huge plus. Enrolling in a software engineering program can introduce you to mentors and valuable career networks.
7. Tech Sales Professional
Technology sales is the ultimate career for tech enthusiasts. It can also turn into a lucrative six-figure job if you play your cards right. The more sales you generate, the more money you make.
Tech sales managers work hard to land major accounts with retailers and e-commerce giants. B2B sales managers target companies in need of new business technology.
Sales managers work directly with marketing departments and sales teams to push as many units as possible. Sales figures play a significant role in the success or failure of a tech product.
To get your foot in the door, apply for a sales associate job at a tech retailer. This will help you learn the ropes of technology sales and communicate directly with customers.
You may also want to consider a role as a brand ambassador at major tech conferences.
8. Computer Architects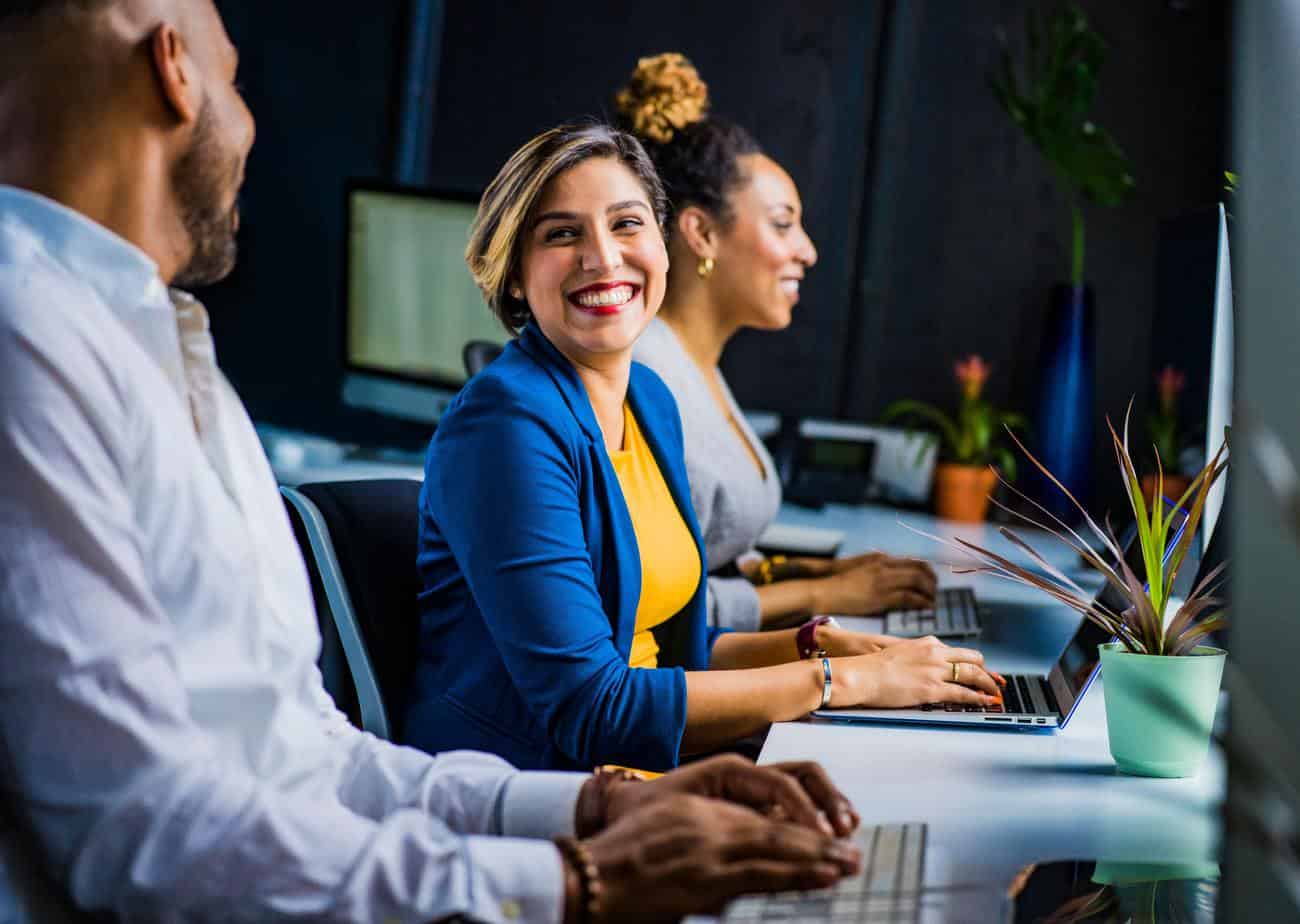 The term "architect" has been traditionally linked to the design and architecture industry. But, the tech world has its own architects.
Also known as system analysts, computer architects are responsible for optimizing the performance of computer operating systems. Like marketing managers, data scientists, and project managers, computer architects are valuable to multiple industries.
Retailers depend on computer architects to improve their point-of-sales operating systems. Banks and financial institutions also rely on computer architects.
Computer architects are also responsible for assessing system needs and working with IT departments on infrastructure projects.
According to the Bureau of Labor Statistics, the median salary for computer and network architects is nearly $110,000. This lucrative career is growing as fast as other tech jobs in the country.
If you already work in IT and would like to move up to a career in computer architecture, you can gain applicable skills through courses and professional certificate programs.
9. DevOps Engineers and Specialists
A harmonious relationship between IT development and operations is instrumental for tech companies. That's where valuable DevOps professionals come in.
DevOps refers to "development and operations." DevOps plays a significant role in both agile projects and IT operations. Like scum masters, DevOps is one of the newest tech careers with high demand.
Technical responsibilities include troubleshooting coding and scripting issues, integrating database components, and incorporating messaging tools to streamline communication between development and operations teams.
A success DevOps engineer leverages technical skills and people skills. Strong collaboration skills, excellent communication, and decision-making abilities are essential for this career path.
10. Tech Startup CEO
Tech CEOs have arguably the best tech jobs in the world. However, this path is riddled with hard work, long hours, obstacles, and possible failure. If you want to become a successful startup CEO, you can't quit.
Every tech company or product starts with a great idea. A CEO is more than just an ideas person. A successful CEO is an exceptional leader, above all else.
CEOs need to inspire their employees to perform at their best. This philosophy starts with leading by example. Company culture begins with the CEO.
Coming up with a great idea doesn't mean you have to be the CEO of your company. Many innovators stay as founders and hire CEOs to lead their companies in the right direction.
If you want to get hired as a CEO, you need valuable experience in running a tech startup. Many tech CEOs have bounced around between tech companies. If you improve the numbers at one startup, that increases your chances of being hired at another.
Ready to Pursue the Best Tech Jobs of the Year?
These meaningful and lucrative careers won't be around forever. Take action now to score one of the best tech jobs of your life.
A successful career in tech starts with a plan. Explore the content on our site to discover more insider tips for climbing up the tech industry ladder.