Linear streaming' is simply a term we use to describe streaming services that run 24/7. A traditional live TV broadcast that most of us are familiar with is considered a linear broadcast, and so linear streaming, or often called linear live streaming, is simply a 24/7 live streaming that is delivered over the internet, or OTT (Over The Top).
Compared to today's popular on-demand services where the audience can choose what content they are going to watch, when, and on which device, linear streaming is a more passive experience: the viewers can't choose the content, and can't fast-forward or reverse what's currently being shown, just like in traditional TV.
So, why is linear streaming important in this age of OTT on-demand services? Here, we will discuss the concept of live linear streaming, its benefits over the VOD model, and how you can start your own linear TV channel in no time. 
Linear Live Streaming: The Concept
As discussed, linear live streaming is basically about scheduling your streams for 24 hours a day, 7 days a week, non-stop (there can be breaks, but it should be mostly non-stop). It is a passive experience for the viewer that is similar to watching old-school television broadcasts.
However, just because it's called "live linear", doesn't necessarily mean all your content should be live-streamed. You can use pre recorded content as a part of your 24/7 live stream, and even use some of your VoD content on the linear stream.
A key characteristic of live linear streaming is that the content is tied to a set schedule: if a viewer wants to watch a show scheduled at 7 PM on Friday, then they must tune in to the linear channel at 7 PM on Friday. All viewers are watching the same content at the same time.
Linear Live Streaming VS VoD
We all know that on-demand streaming is everywhere nowadays, from YouTube to Netflix to Prime Videos, and other services. Younger audiences simply love these on-demand services that provide more versatility and freedom. It's simply impossible to binge-watch a series with a 24/7 streaming model, but that's not saying live linear streaming is inferior.
In fact, there are some unique advantages offered by the linear streaming model over its on-demand counterpart:
Avoiding option paralysis:

more and more people are realizing the issue that

too many choices

—like offered by Netflix and other VoD platforms—aren't always a good thing, and can cause an issue called

option paralysis

while we end up spending more time browsing our options rather than actually enjoying the content. A passive linear streaming experience is the answer to this issue. 
Dwell time:

a linear model can keep the viewers longer on your channel since the viewer will tune in when they are currently watching and when they are waiting for the next content. The linear model, for the channel owner, can be more effective in keeping your viewers around.
Advertising:

there are more chances to show advertising in the linear model compared to a VoD model, allowing us to keep the channel totally free for the viewers (as opposed to the subscription fees common with VoD platforms). In VoD, we can only show ads when the audience clicks on specific content and other limited opportunities. 
Demand:

the demand for live content is actually

on the rise

. There are many reasons for this, part of it is the fact that a live channel can help viewers avoid option paralysis as discussed above. A linear model can also provide a sense of surprise that is unavailable in the VoD model.
Starting Your Linear Channel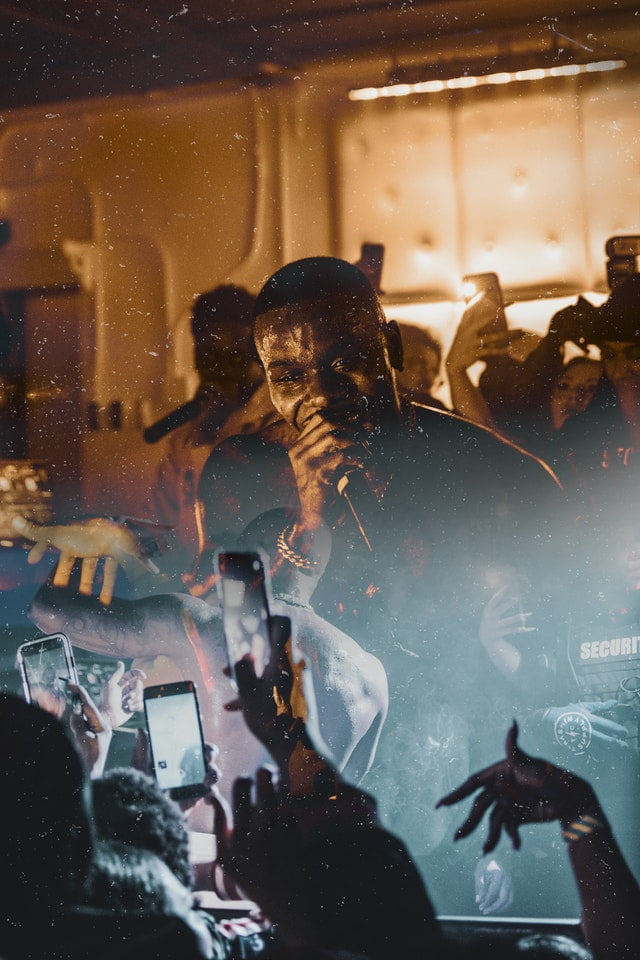 Thanks to the advancements in technology, starting a linear channel is actually very easy nowadays, and here are some key preparations you should do:
Preparing Your Equipment
As discussed, you can show both pre-recorded content and live content in your live linear channel, but you'd need to invest in at least basic live-streaming recording equipment, including:
Your video source can be a camera, a video file, a photo file, and others. In most cases, however, you should need to invest in at least one video camera. There is a wide variety of options for video cameras nowadays from your smartphone cameras to basic video cameras under $1,000 to professional-grade cameras above $10,000. Get at least one, but for redundancy, you might need at least two. 
Typically a microphone will be your main audio source during a live stream, but will also be useful in recording your pre-recorded shows and content. Various studies have suggested that in live linear streaming, audio quality is actually more important than video quality, so invest in at least one decent-quality microphone.
An encoder will compress and convert your video files that are originally saved as a series of images to one fluid video file to allow live-streaming. You have two options here: a software encoder like OBS or a dedicated hardware encoder. Obviously, a hardware encoder is more expensive (OBS is free), but you'll get better latency and reliability.
Video Hosting Platform
The next step is to choose your streaming destination, essentially where you will put your linear streaming channel. YouTube is a good example of a video hosting platform, but it is not suitable for launching a 24/7 linear streaming service.
Instead, for reliable, continuous streaming, you will need to use a professional online TV channel solution like Viloud where you can easily start a live 24/7 linear channel and VoD channel in just one platform. Viloud will also provide you with more versatility in monetizing your channel, as well as the freedom in marketing your channel to your audience. 
End Words
Starting a live linear streaming channel is now more accessible than ever. However, this also means that more competitors will also enter the market, and so the linear streaming field is now very saturated and competitive.
So, ensuring the quality of your audio and video throughout the whole streaming is very important, or else your audience can simply jump to your competitors' channels. This is where having a good partner like Viloud in hosting and streaming your video will be a very important step in launching a successful linear channel.