There's more to having a modern home than investing in the latest speaker system or the most attractive HD television. These days, homes of all sizes are becoming more intelligent and impressive thanks to the addition of life-changing technology. Over the years, developers have discovered unique ways to transform the way we live through connected devices, automated systems, and a host of other amazing products. The question is, where do you get started if you're beginning to invest in smart technology for the first time? How do you discover the potential of a next-gen property for yourself?
Start with a Home Lift
Many people assume that they should start updating their home with things like automated security systems and intelligent kitchen gadgets. However, it might be more effective to think about the investments that you can make now, that are going to pay off the most in the future. Unlike other pieces of smart home tech that can become outdated over time, a home lift only becomes more useful the older you get. With so many affordable options to choose from these days, like these home lifts from England, you can make sure that your home is more comfortable in your senior years and add value to your real estate. There are even a range of designs to choose from, so you don't have to compromise on aesthetic appeal.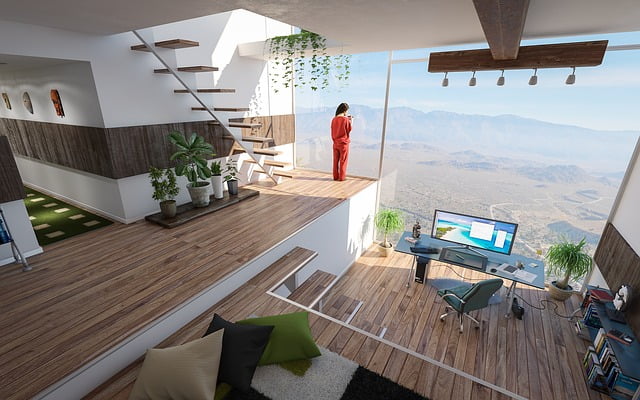 Look for Small Updates
If you're keen to start taking advantage of technology in your property, but you don't want to spend too much, it might be a good idea to think about small changes you can make first. Look at the things that you do every day and ask yourself how smart technology could make those actions easier. For instance, if you always brew a cup of coffee first thing when you wake up, could you buy a smart coffee machine that starts to brew when your alarm goes off? If you're sick of constantly having to run downstairs from your home office to change the thermostat when you're working from home, maybe you could invest in a smart thermostat that adapts according to your needs. You can even control these devices from your smartphone. 
Protect Yourself
Finally, rather than spending all of your money on gadgets that might seem novel for a while, but lose their appeal over time, focus on protecting the things that matter most to you instead. These days, technology can help you to create a safe space, with things like intelligent safes to keep your valuables secure when you're away. You can set up smart security systems with motion detectors that stream video and audio straight to your phone whenever someone starts creeping around your property. Or build alarm systems into your home that will automatically contact the police and your neighbors if something seems to be out of the ordinary. Using technology to protect yourself is one of the most effective ways to ensure that you get the most out of home for years to come.