Apple has just revealed "CarPlay" its new in-car iPhone integration system. We first got to see how iOS was going to work in your future car at WWDC where Eddy Cue Apple's Senior vice president of software demonstrated how Siri would work with your car, this was just a demo but Apple has now officially revealed the final product.
Previously known as iOS in the Car, CarPlay's goal is to provide drivers with an incredible experience using their iPhone in the car it is an easier way to use your iPhone while driving and puts the iPhone display right on your car dashboard, it also allows you to use several of the great apps that already comes on your iPhone like Maps, iTunes Radio, Siri, iMessage, Podcast and third party apps like Spotify, iHeart Radio, Beats Radio and Stitcher. (Make sure to check out our Top 3 music streaming services)
How do i know if my Car supports CarPlay?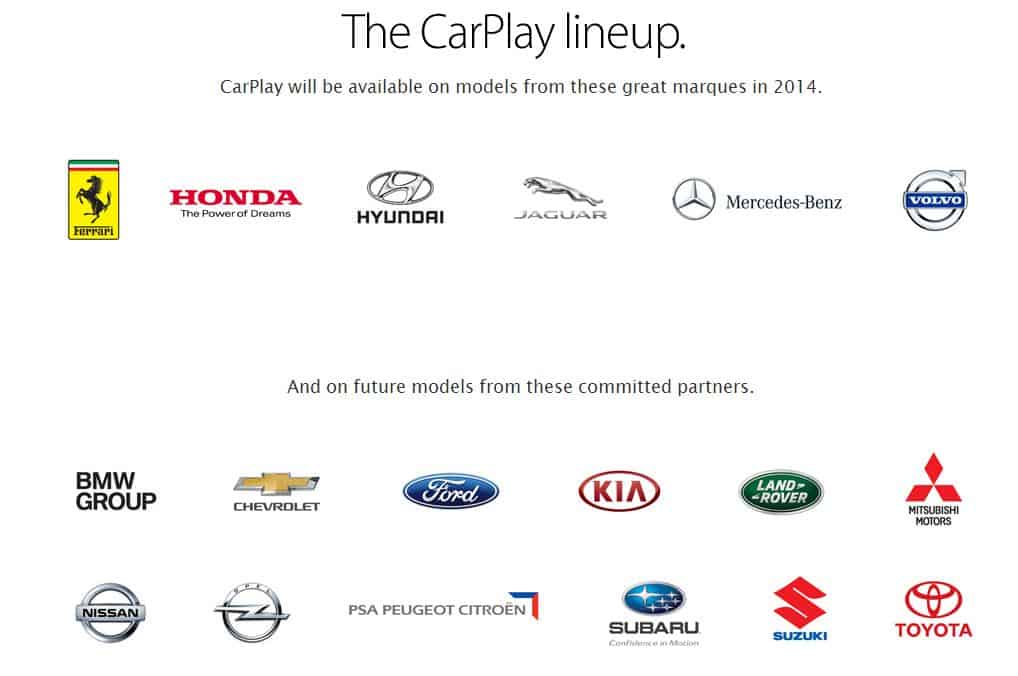 Several big car manufacturers among those are BMW, Ford, GM, Honda, Hyundai, Hanguar, Kia, Nissan, Subaru, Susuki and Toyota will support CarPlay. So does that mean that if i have one of those cars i can start using it? No, CarPlay is only available from cars that will be revealed in 2014 and later, current models do not support CarPlay. Also, in order for CarPlay to work a iPhone 5S, 5, or 5C is required.
The power of Siri
One of the main things CarPlay provides is the integration of Apple's powerful voice assistant Siri. With CarPlay Apple is aiming to provide drivers an "eyes-free" experience in which users can still do everything they want from using Maps to playing and pausing music but without having to get distracted from driving. For those familiar with Siri already know that the voice assistant is capable of doing a lot, but it seems like in the car it will have several mayor functions that are the center of the CarPlay experience.
Third Party Apps
CarPlay is not only a great way to getting your favorite Apple apps to work seamlessly with your car but also third party apps. Currently there are 4 mayor apps that work with CarPlay which are Spotify, Beats Radio, iHeartRadio and Stitchet but over the next couple of months you can expect many more third party apps to become available for CarPlay.
How 2014 car models will be different with CarPlay
If in 2014 you are looking to buy a car using Apple's CarPlay there will be several things that allow you to distinguish between one that does support it and one that doesn't. All cars with CarPlay have a Siri button on the steering wheel (as demonstrated on the left image above) Apple also ensures us that you can use the physical knobs (demonstrated on the right image above) and dials as well as touch and voice to interact with your iPhone and are not limited to just using your iPhone. Here is a video from Volvo showing off the new CarPlay. (Source)