A new batch of voice and visual translators is out, as both apps and gadgets, and the current crop is better than ever. We start by looking at the big integrated translation apps, of Google and Microsoft, considering their similar but different approaches to using phone cameras to scan and translated foreign menus, signs, ads, you name it. And we compare how they implement two-way voice translation. We look at some specialized voice and visual translation apps, as well as standalone translation gadgets. Do they make sense?
Beyond Textual Translation
Ofer Tirosh, CEO of Tomedes, a professional translation agency specializing in human translation, is impressed by the improving quality of translating apps and language translator gadgets. "Every year we see impressive improvements in both the ease of use and 'naturalness' of what Artificial Intelligence in general, and neural networks specifically, are bringing to translation. Machines still have a way to go before they can match or surpass the level of an expert human linguist, but they are closing the gap."
Until recently, most of the progress in translation has been made in the interpretation of texts, decoding the meaning of the source language and then encoding it into the target language. This was a purely textual process, initiated by type or pasting text strings into an input field and getting a translation as an output. That works fine at your desk, but not so much when trying to read a menu in Minsk, making sense of a label in Langkawi, or getting directions in Dar es Salaam. But, as in most things these days, your phone comes to your rescue.
Visual Translator Apps
With virtually everyone carrying a smartphone these days, and the quality of cameras ever improving, it's a natural fit to use phone cams with optical recognition apps, to help consumers and travelers make sense of foreign language signs and labels when on the go. Google Translate and Microsoft Translator – with websites and apps — are out in front in this regard, both apps taking a point-and-translate approach to visual translation. They automatically translate images, producing an augmented reality experience, replacing the original text with the translation as an overlay on your screen. How to translate images? Just point and shoot!
Google calls its visual translator capability "instant camera translation" and it supports 88 languages. You get an augmented reality preview by clicking the camera icon on the lower left and pointing at the text. In our experience, it sometimes takes a while, and several passes, to scan a menu or page, but the quality is reasonable, though rarely 100%. You may need to wait a few seconds for translations to appear, depending on font clarity, type size and focus. Google also lets you take or import photos for higher quality translations in 50 languages. This tends to deliver better results than the preview mode, but it involves several steps and more time. 
Microsoft Translator (called Bing Translator on Windows Phone apps) also has an impressive visual translation capability in app and website. With a cleaner interface design than google, with bigger icons and less clutter, the app makes a good first impression. But our unscientific experience suggests that translation quality may be significantly inferior to its biggest rival. Unlike Google, you need to click the camera icon and hope for the best, rather than having the freedom to adjust the view to improve results.
Noteworthy, too, are a pair of lesser known apps with visual translation capabilities that specialize in Asian languages. WayGo, is excellent at visually rendering Chinese, Japanese and Korean to English, but not in reverse. It doesn't even require an internet connection to do its magic. Papago, a free app, bills itself as an AI translator and has garnered high ratings and rave reviews for its visual translation, including support for Asian to Asian languages, including Thai and Vietnamese.
Voice Translator Apps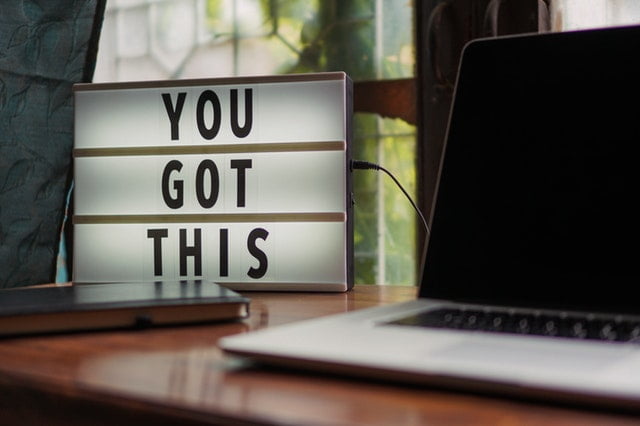 Voice language translator apps these days are getting very good at audio translations, even reaching a quality that they can be used for voiceover translation and website audio translation. They still do not approach the quality of professional translation that you would expect to find when contract translation services from a translation company. On the other hand, unlike a translation agency, their services are free.
Sure, you can use this feature for finding your way around in a foreign company. In Latin America, you can translate English to Spanish, and then translate your new friend's spoken Spanish to English. Your free Spanish translator not only helps you learn the language. It can also provide transcription and closed captioning of your videos if you are a YouTuber or blogger. In that case, just use the voice-to-text function in either language.
Again, Google and Microsoft lead the voice translator pack here in websites and apps. Google Translate does well with full sentence but some report that it is less successful decoding single words. It also offers, when we checked, only a female voice. The interface is a bit clunky. At the bottom left of the text box, click Speak. Then, after being told to "Speak now," say what you want to be translated, then – a bit oddly – you need to click Speak again. Google Assistant also offers a real-time interpretation mode but, as you can read here, it is not (yet) "magic".
The Redmond Washington software powerhouse takes a rather unconventional approach. The app make you click "Start conversation", log in and enter your name and language. You will then get a unique "conversation code" to share with other participants either on the Translator app or website. Then just talk. Participants in the conversation will hear or see your messages in their preferred languages. That may be great for larger audience, but the approach is less well suited to intimate conversations, of course. Happily, after selecting your desired language pair, the app comes with an easy solution. Just hold down the microphone option and you'll get an instant voice translation. 
The Bottom Line: Voice and Visual Translator Gadgets vs. Apps
If you're a traveler, you want to travel light, so it might seem that the idea of buying a standalone translation gadget rather than using one of the (mostly free) apps that are already on your phone seems, well, counter-intuitive. Nevertheless, go to Amazon, search for two-way voice translators and you'll find a diverse collection of products. 
The same holds true for "camera translation." For our money, though, while you might get a product ergonomically focused on voice and camera translations, the drawbacks are decisive: the cameras and microphones are unlikely to match your smartphone's and the translating algorithms are not being constantly upgraded as would is the case with software giants like Microsoft and Google. 
Translator gadgets with voice and camera translation ability may be a decent going-away gift for the traveler in your family, a Christmas stocking-stuffer perhaps, but do you or your loved one really want to carry around an extra device and perhaps face the recurring question: "¿Es un traductor en tu bolsillo o simplemente estás feliz de verme?"