To say working remotely is becoming more common these days would be a massive understatement, as remote work has grown 159 percent in the last 12 years alone, according to recent data.
In fact, today's workers believe that flexible work environments are now the new normal. Many say they are willing to forgo working for prominent companies or would pass on a promotion in order to keep their current flexible working arrangements.
The good news is companies are beginning to view remote work as a viable option for their employees. In fact, nearly half of American businesses are now offering more flexible working arrangements than they were even just five years ago, reports multiple news agencies.
But with expanding company culture comes growing pains and if remote employees aren't set-up for success, the whole organization can suffer. To avoid disengagement and chaotic working conditions, try implementing these remote worker best-practices: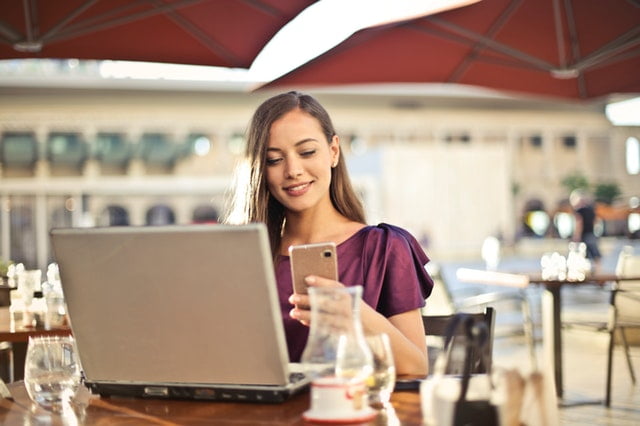 Invest In Fast And Reliable WIFI Connection
This one is sort of a given because, without epic internet access, it's like you weren't even in the office. You need to be online to be at work — so make sure of all the things you splurge on for your home office, a reliable WiFi connection is at the top of the list. Getting a premium WiFi package matters when you work from home because it impacts everything, from accessing coworkers to meeting deadlines on time. You don't have the luxury to wait for spotty connections to sync — you need an internet bundle that gives you fast speed, improved WiFi signal, and whole-home coverage.
Acquire Video and Chat Tools
Having applications like Skype, Google Hangouts, and Zoom in your arsenal is a must for any remote worker. These tools help combat two of the biggest challenges' flexible employees face, disengagement and lack of accountability.
Video calls help remote workers stay on task and keep the temptation of working on something else at bay. For example, taking meetings in video format means everyone can be seen. This creates more of an incentive for people to not tune out and possibly miss important information, whereas audio-only calls don't set the same standards.
Team collaboration is especially crucial for remote workers. The more real-time communication employees have with each other the more they can maximize the whole team's understanding and minimize the back and forth. Tools like chat apps (Slack, GroupMe) and virtual whiteboards are great for team check-ins, making personal connections, and keeping team members actively involved.
Figure Out File Sharing Tools
Working together but in separate places can be a bit tricky at first. It's no longer as simple as walking to a co-worker's desk to grab their notes on a project. In a virtual office space tools like Dropbox and Google Drive make file sharing easy. Whether you want to share a spreadsheet, a presentation or let team members access a document in real-time to make edits — these tools create a perfect platform to do so.
And there you have it — a starter toolkit to help you stay focused throughout your virtual workday. While flexible working arrangements may not be a new phenomenon, learning how to work remotely and stave off distractions still takes some practice. Adopt some of these best practices and watch as remote work becomes second nature to you.