Are you planning to buy a new PC? If yes, you have to start weighing your options and decide whether to upgrade your operating system to the latest version or settle with the pre-installed one. As you probably already know, Microsoft has rolled out Windows 10, its current OS, which is being marketed better than the previous ones.
The two most common editions of the Windows operating system are the "Home" and "Pro" versions. Windows 10 Pro has more features, unlike the 7 and 8.1 editions that are crippled by their limited functionalities. On the other hand, Windows Home also has a new set of features that could be enough to suffice the needs of some users.
Despite boasting more features, Windows 10 Professional doesn't take anything away from users who have been used to the Home edition; it only adds more sophisticated functionalities. And, as you may have guessed, it's the costlier choice between the two. Good thing you can find discounted essential code downloads for Windows products over the Internet, which could help you save some money.
So, what are the benefits of Windows 10 Professional that make it worth the cost? Is it an excellent idea to upgrade your PC to it? Learn more below.
The Price Is An Essential Consideration
You can choose between the retail and OEM versions when buying either Pro or Home. For the retails, it's $199 for the Professional and $119 for the Home. If you prefer the OEM keys, they will be $149 and $109, respectively. As you can see, there's a considerable difference between the prices of the two editions, but if you need the additional features of the Pro, then it should be worth every penny spent.
Aside from the retail and OEM licenses, you can also go for a refurbished key code download for Windows 10 Professional if you want a significant discount. The bottom line is that the Pro gives you more than its Home counterpart, thus, being more expensive. They're the same operating system, but if your work requires the sophisticated features of the Professional, it'll make your life more comfortable for sure. 
The license you'll buy for Windows 10 will decide the functionalities you'll enjoy using the OS. The 25-character product ID is essential, and it's something that needs some consideration before deciding which edition to use. 
The license key for Pro will open up a new set of features that tech-savvy individuals and system administrators would be pleased to have.
Windows 10 Pro Features
Please take a look at the additional functionalities of the Pro edition and decide for yourself whether you need them or not.
If you're a security-conscious user, then you would love BitLocker. It's encryption software that fully secures your drives from those who'll try to hack them. The Pro version of Windows 10 has made some excellent adjustments to the BitLocker service.
You now have the option to encrypt individual files using the current iteration of BitLocker. Not only that, but you can also keep the encrypted items with the unencrypted ones. Plus, sharing files becomes much easier since you can use both data in the same way on flash drives as long as you have the proper clearance to read them.
Remote Desktop Connection
What's a Remote Desktop Connection? Windows 10 allows the "master machine" to have control over the slave computers and all other resources.
It means that the master computer controls the slave machines so that the latter mirror-display the former's screen. As you know, remote assistance primarily functions as an educational tool. It helps a remote technician or product support representative show a user how to adjust graphics settings and access applications by moving the mouse on their screen. 
However, while it's true that it's a functionality present in machines running in both Windows versions, only Pro computers can get accessed from Home; you can only control Home computers from work. If you're a small business owner, another reason to get Windows 10 Professional is the Remote Desktop Connection feature.
Another feature that may work wonders when using Windows 10 Pro is the Trusted Boot, which protects your computer from malicious software that provides access to unauthorized users. It works hand-in-hand with Secure Boot in protecting your system from malware by implementing a component checkup before starting to load everything during the startup process. Any user can benefit from this functionality to achieve peace of mind, but businesses that regularly face cybersecurity threats like DDoS attacks will find it more valuable.
Formerly known as Windows Server Virtualization, Hyper-V can create virtual machines in devices running on Windows OS. It can virtualize operating systems and the fundamental hardware components of a computer, such as network switches and hard drives. Although not many people would want to use this feature, having something that functions like a built-in virtual box is going to be interesting for those who want to move from one active virtual machine to another server with minimal downtime. Not to mention the fact that it will also result in a lower total cost of ownership or TCO due to more insufficient cooling and management costs, as well as hardware and energy requirements.
Not all PCs have the necessary power to run Hyper-V or virtualization software, so check it out before enabling the feature manually in Windows 10 Pro.
Management And Deployment Features
The advantages of Windows 10 Professional may not appeal to all personal computer enthusiasts. However, its business-focused functions will surely be worth the price for company owners. Take a look at some of Pro's management and deployment features below.
Enterprise State Roaming

– Using the Azure cloud, enterprise state roaming allows users to synchronize their essential applications and settings information across different devices. Please take note, though, that such functionality doesn't cover files and documents. It only focuses on how you configure your computer.

Group Policy

– If you want to limit what the other users can do in your network using a centralized set of roles, the Group Policy feature can help you do it. It also covers security elements like whether they get to access network resources, password complexity, and if they can install applications or not.

Assigned Access

– The Windows 10 Professional also allows network administrators to restrict users from accessing and using only a single app like a web browser. Administrators can achieve it by creating a "kiosk" out of a machine.

Windows Store For Business

–

Purchasing apps at volume has become possible with Windows 10 Professional through the Windows Store for business. The good thing about this feature is that it allows administrators to manage the subscriptions and purchases for all organization members.

Shared PC Configuration

– You can set up temporary workers on a PC using the shared PC configuration mode, which means that more than one individual is now capable of accessing the machine.

Dynamic Provisioning

– Business owners and administrators can relate to getting a new computer ready to use within an organization, which can be challenging. The admin has to work on enabling and disabling features, setting up the device and user on the corporate domain, and installing the needed apps. It's a process that happens every time a new PC comes in for use.
However, with Dynamic Provisioning, things are way more comfortable and faster since you only need to create a profile on a flash drive and then insert it when starting up a new machine. As a result, the computer will auto-configure based on the profile stored in the USB so that it can follow whatever the admin desires.
Microsoft Update For Business
Windows 10 Home users can relate to how the OS immediately pushes patches to your computer, even without your permission. That could be the most comfortable option for some people, but others are sick of it. 
Luckily for Windows 10 Pro users, the OS lets you manage your updates. It takes away the frustration from unexpected updates that suddenly reboot your PC.
Users of Windows 10 Pro can still have the option to install new patches that Microsoft has released, but they'll get the chance to defer the update until a specific time.  
The history of bugs getting involved in the process is another reason why automatic software updating doesn't come well with most users. There have been reports about multi-monitor setups breaking and other PC malfunctions because of updates. It means that patches can occasionally cause some problems. The good thing about being a Windows 10 Pro user is that you can wait for the OS to evolve and fix the bugs before updating your machine. That indeed adds peace of mind to users.
A Larger Memory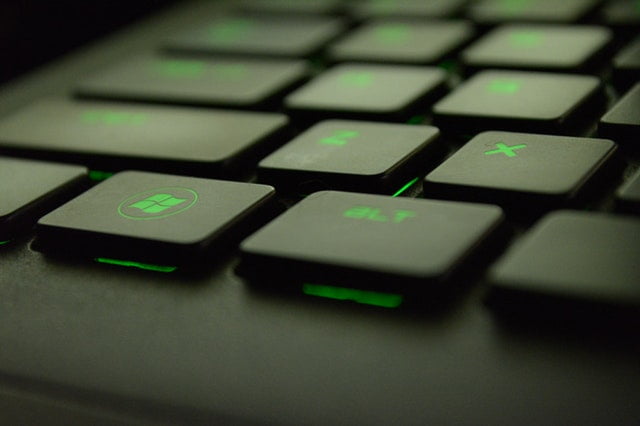 Another critical benefit Windows 10 Pro users can get from the OS is its ability to support a whopping two terabytes of memory. It's way more massive than the 128G of Random Access Memory that the Home version supports. It's perfect for businesses and other organizations that run dozens of virtual machines.
The Sandbox Upgrade
The Windows 10 Pro relied upon the Windows Defender Application Guard for quite some time. It's a browser sandbox that protects your system when browsing the World Wide Web's dark depths. You can access it using the control panel and turn it on as one of the operating system's features. 
The WDAG was terrific, but it doesn't allow you to run extensions. Also, if you open a new WDAG window, your favorites may not carry over from the previous one. It also restricts users from downloading a file unless some changes in the policy setting take place. There's no doubt that the Windows Defender Application Guard served as an excellent tool to securely help Microsoft users surf the Web. Still, the new Sandbox upgrade, also available in Windows 10 Pro, has completely changed the game.
The Sandbox improves upon the WDAG. It allows users to launch a self-contained environment even without license keys. You can use it to test apps, especially if you aren't sure about the safety of using one that you found on the Web. Such a feature uses a part of your OS, and when you close it, everything within it will disappear. But, the significant improvement in Sandbox is that, unlike the WDAG, users can download files from the virtual environment and then transfer them to a PC to stay accessible even after closing the app.
There is no doubt that Sandbox makes everything secure and more convenient. Keep in mind that you can also use it to surf the Web securely, much like the WDAG. The only downside is that it doesn't offer extra anonymity apart from the browser's private browsing mode. This means that when you log into Edge or Chrome, your browsing history still gets saved. But then again, once you close the app, the browser and any account it has will also vanish.
A Version For Workstations
Please note that Windows 10 Professional has a version specifically designed for the more powerful PC builds. You can typically find these computers in work and gaming stations. The additional features include persistent memory, a resilient file system, expanded hardware support, and faster file sharing. It's more expensive than the standard Pro, but the added functionalities are excellent.
Conclusion
Yes, the Home edition will indeed suffice the needs of the vast majority of Windows users, especially if they're only going to use their machines to surf the Web, perform a little work, and manage their personal and work-related files. However, if you're after improved security and compatibility, the Professional version will work for you best.
If you're a business owner or a software developer, a Windows 10 Professional would be a wiser investment. Again, it all boils down to how you intend to use the operating system. The decision is yours to make.