A few months ago, a friend of mine moved overseas to become an app developer in Melbourne, Australia. During a recent Facetime call, we discussed what the future of mobile is going to look like. Here is what we found:
AMPing Up the Pace
A couple of years ago, Google quietly released a new product called "AMP", which stands for "Accelerated Mobile Pages". The primary purpose of the product is to enable publishers to make pages specifically for mobile that load blazingly fast. Google is so bullish on this that they even appear to rank AMP pages higher in organic search, effectively forcing big publishers to convert or die. To date, some 2 Billion pages and 900,000 domains are using AMP, including Tumblr who recently said they are in the process of pushing 340 Million blogs and 500,000 domains onto AMP.
Shop 'Till You Drop
Currently, 62% of Americans conduct online shopping via a mobile device. In 2016 alone, over $327 Billion was spent shopping on mobile devices. You can clearly see the enormous commercial opportunity that mobile holds. Online shopping was up 45% overall in 2016, and with phone screens growing larger, as evidenced by the iPhone 8 Plus and Samsung S8, it's clear that if you're selling online, you need a solid mobile presence. This can be achieved either through a native app or at the very least, a slick mobile-optimized e-commerce site. Either way, without an engaging mobile presence, your business risks being left behind.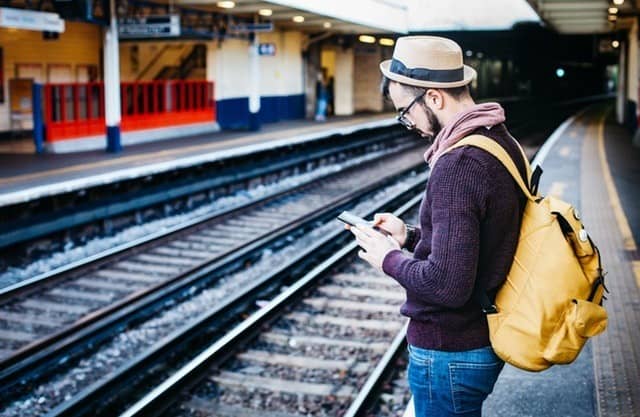 Loyal Highness
If you've got a Starbucks or Amazon app, you will probably know that every purchase you make is logged, time-stamped and later used to sell you more stuff (because we love parting with money…right?). Mobile platforms also provide valuable opportunities for smaller businesses. The more you know about your customer, the more you can use that information to keep them happy and coming back. Small businesses can employ apps with built-in loyalty programs that reward customers with points for each purchase that can later be redeemed for a free item or a discount. The same loyalty program may also give you access to some crucial customer information like birthdays and email addresses to utilize for other marketing opportunities.
Keeping It Real
One of the primary benefits of mobile is the immediacy that it provides. We're all attached to our devices most of the time, and their built-in functionality delivers endless opportunities for improving the customer experience. Many cutting-edge businesses are experimenting with concepts such as augmented reality to turn their user's devices into interactive tools that will enhance their experience in ways that could only be dreamed of just a few years ago. From DIY apps that allow you to scan and measure a plot of land to assist in building or decorating, to tools that can help you navigate your way through foreign airports and locate your luggage – the possibilities of AR are limitless. Similarly, your phones photo and video capabilities are opening possibilities for real-time telehealth consultations, live video helpdesks and other incredible concepts that promise to drastically change the status-quo in many areas of our lives.
You don't need to be a tech genius or online business maven to capitalize on this seismic shift in consumer behaviour. If the cost of going mobile is somewhat daunting, keep in mind that you might not necessarily need a fully-loaded app that costs you a small fortune straight off the bat. Businesses with a more modest budget can start small, test and measure what works and what doesn't, and gradually build a powerful mobile presence.