In 2015 the Apple Watch isn't the only big thing being released by Apple, so is its new operation system iOS 9. Expected to be revealed at WWDC 2015 iOS 9 will bring many improvements, new features and changes to iOS.
While iOS 9 won't be as big of a change as iOS 7 was compared to iOS 6 it will be an important release of iOS since its main focus is to bring a much more stable operation system. Due to the rapid pace of iOS releases, Apple has failed a little in the stability department when it comes to iOS, something it is looking to fix in iOS 9.
iOS 9 WWDC 2015 Announcement
Like always, Apple is planning to announce iOS 9 during its WWDC 2015 conference taking place sometime June 2015. Since iOS 9 will bring many under the hood improvements the iOS 9 Beta will be key to its success.
Shortly after the event the iOS 9 beta will go live for the first time. It will become available to all registered Beta testers but we could see Apple release the Beta to the public to test iOS 9 on more devices since its focus is stability.
iOS 9 Beta to be Public or Private?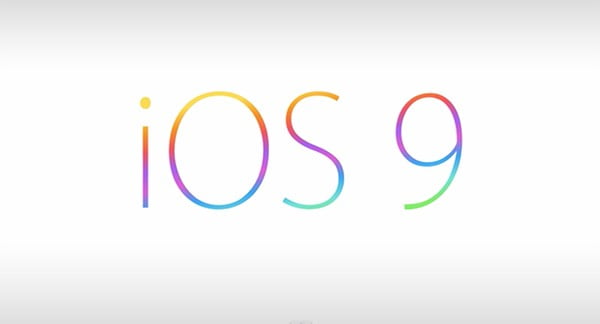 Like we mentioned earlier, iOS 9 is expected to be included in Apple's public beta program. This means that all iOS running devices (iPhone 5, iPhone 5S, iPhone 6, iPhone 6 Plus, iPhone 6S, iPhone 6S Plus, iPhone 5C, iPad 4th generation or later and all iPad Mini models ) will be available to download the beta without needing an Apple Developer Account.
 iOS 9 Compatibility: Dropping the iPhone 4S and iPad 2
As smartphones get faster, operation systems usually get more complicated, require more RAM and processing power. A lot of times older devices that weren't made to run such a high demanding Operation System are unable to support the latest versions. With every iOS release Apple seems to be dropping support for older iPhone's and iPads. In iOS 9, Apple is expected to drop support for the iPhone 4S and iPad 2
 iOS 9 Beta – A Look at the iOS History
iOS 9 will bring a huge new focus to Apple's mobile operation system. Previously, it was all about the features but now Apple is working more on improving the user experience and releasing a much more stable operation system. Lets take a look at the history of iOS releases:
2007 – iPhone OS 1 – Initial Release
2008 – iPhone OS 2 – App Store launch
2009 – iPhone OS 3 – Copy and paste, MMS
2010 – [renamed] iOS 4 – Multitasking, App folders, FaceTime, iBooks, iAd,
2011 – iOS 5 – iCloud, iMessage, wireless sync, overhauled notifications
2012 – iOS 6 – Apple Maps, Passbook launch, VIP inboxes
2013 – iOS 7 Beta – Public beta program
2013 – iOS 7 – Complete UI redesign
2014 – iOS 8 – Apple Pay, Apple Healthkit, HomeKit, iCloud Drive, new notifications, third party keyboards
2015 – iOS 9 Beta – Public Beta Program.
2015 – iOS 9 – Stability and performance improvements
Hello, my name is Niels Bosch
and i am the founder of AmongTech. Currently living in the South of Spain. My main interests are web development, playing video games once in a while, Apple, Marketing and SEO. I am currently studying Business administration, Networking & Security and Database management and will be doing so for the next year.