During its Apple Spring Forward event, Apple has finally given the official prices of its new Apple Watch smartwatch. At WWDC 2014 we got our first look at Apple's new wearable device, 3 different models were revealed: Apple Watch Sport,  Apple Watch Edition and The Apple Watch.
Each model has a different price tag, bellow you can find a full list Apple Watch Price. The device will be available for Preorder and for in-store previews begin on April 10th and will become available for purchase on 4/24/2015 .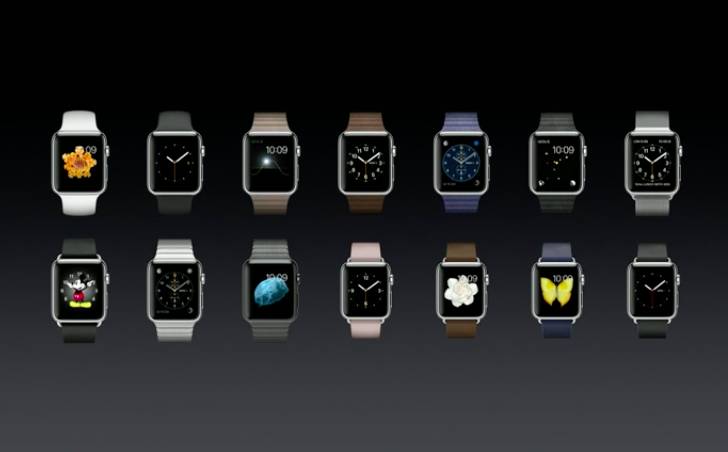 How much will the Apple Watch cost? Full Apple Watch Price List
Apple Watch Sport: Is the cheapest of the list, starting at $349 for the 38mm Sport, $399 for the 42mm Sport
The Apple Watch: starts at $599 and ends at $1,099 for the 42mm version while the  38mm starts at $549 and ends at $1,049. The price varies with the band you use.
Apple Watch Edition: With more then 18K of Gold the Apple Watch Edition will start at $10.000 and will be available only in "select retail stores."
Apple Watch Countries – Where will the Apple Watch become available?
The Apple Watch will also be available in a limited amount of countries, bellow is a full list of all countries where the Apple Watch will become available:
Australia
China
Canada
France
Germany
Hong Kong
Japan
United Kingdom
United States
Will the Apple Watch be waterproof? According to Tim Cook: "No, it will be showerproof" More here
Apple Watch Band Price List
You can customize your watch using different Bands. There are currently more then 7 bands available in 7 different colors, bellow is a full list of all Apple Watch Bands and accessories prices:
Midnight Modern Buckle Band – $249
Sport Band – $49
Bright Leather Loop – $149
Link Bracelet – $449
Milanese Loop – $149
Soft Buckle – $249
Classic Buckle – $149
Hello, my name is Niels Bosch
and i am the founder of AmongTech. Currently living in the South of Spain. My main interests are web development, playing video games once in a while, Apple, Marketing and SEO. I am currently studying Business administration, Networking & Security and Database management and will be doing so for the next year.