New pictures of the upcoming HTC One 2 have leaked by French website nowhereels showing that the new HTC One 2 will have a bezel-free design and will indeed feature a dual flash.
The upcoming smartphone manufactured by HTC is expected to be revealed during the MWC in Barcelona taking place during 24 – 27 February (which AmongTech will attend) and will feature some impressive specs, according to the latest rumors, they are as following:
4.7 inch display
1920 x 1080 screen resolution
Quadcore Qualcomm Snapdragon S800 clocked at 2.3GHz
2GB of RAM
Adreno 330 GPU
 4 Ultra-Pixel camera coupled with a front 5MP camera
Next to this there are also rumors that claim that the upcoming device won't feature any navigation buttons instead they will be directly integrated into the display. The Dual Flash is expected to work similar to how the dual flash works on Apple's flagship smartphone the iPhone 5S which uses it to adjust the amount of light to create the perfect image.
The leaked pictures also reveal that the device will be much brighter and has a metal looking color, in the image on the right you can also see the dual camera configuration which will allow the HTC One 2 to create pictures of which you can then change perspective and focus after making the picture.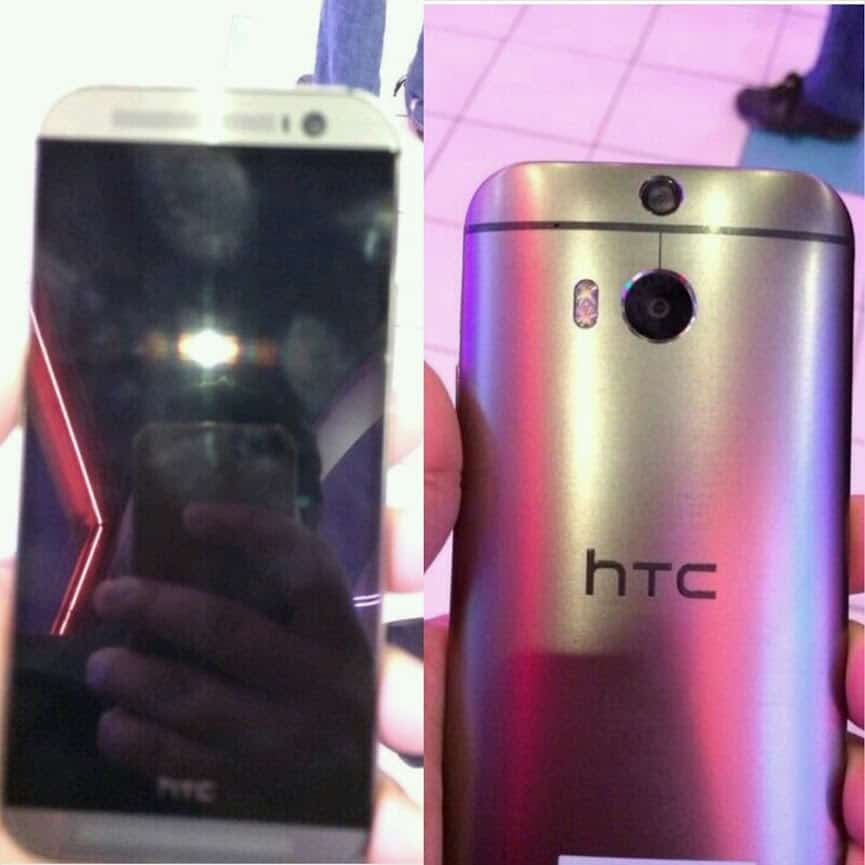 Update 1: Here are some new images leaked by Evleaks showing off the first official press images of the HTC one 2 confirming what we already knew. As of now we know it will be available in 2 colors: Gold and gray
Hello, my name is Niels Bosch
and i am the founder of AmongTech. Currently living in the South of Spain. My main interests are web development, playing video games once in a while, Apple, Marketing and SEO. I am currently studying Business administration, Networking & Security and Database management and will be doing so for the next year.