If you own a Samsung device you might have noticed the annoying pre-installed Samsung bloatware which you will most likely never use and just want to get rid of. If you have tried deleting them you might have noticed that it isn't that easy to do.
What is Bloatware? Bloatware are the pre-installed services and apps you didn't ask for. Many manufacturers these days sell devices that come with their own apps preinstalled on them, this is something you might not want as most of the time the apps are actually useless or not as good as for example Google's own services which also come preinstalled on the device.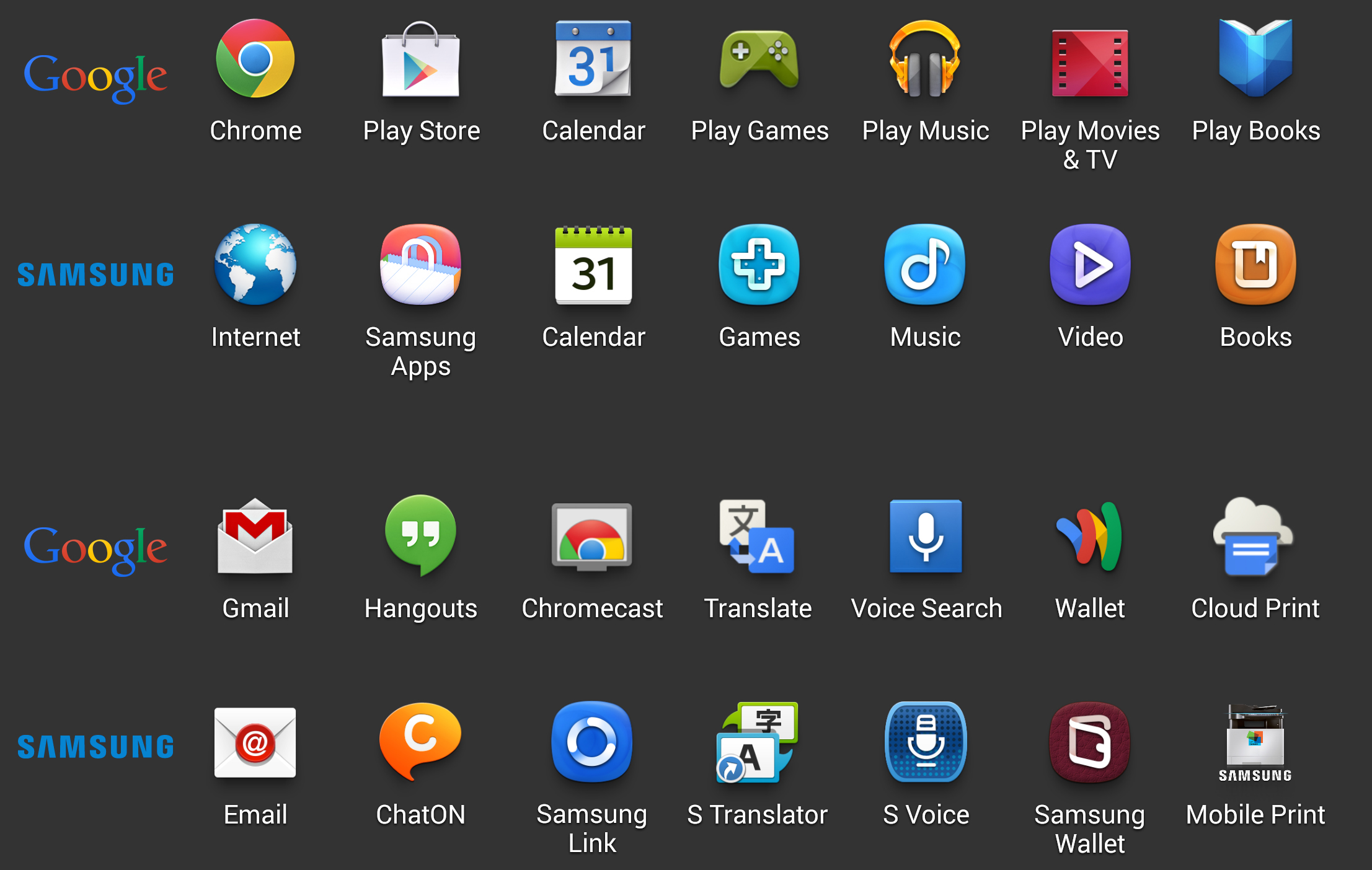 Why should i care about them anyway? Samsung is one of the manufacturers that has more bloatware on their devices then any other manufacturer. These apps take up a huge amount of space and resources making your device slower and draining your device's battery.
The difference? One requires an installation and method 2 doesn't.
Where do these methods work on? It has been confirmed to work on all Samsung Galaxy devices (tablets, smartphones and phablets) running Android 4.2 and above (this goes for both methods)
Will these methods remove all of the pre-installed apps? If you want to, yes. Both methods allow you to choose what apps you want to keep and which ones you want to remove (or disable)
Can i get any of these apps back once removed? Using method 1, no. But if you want to be able to get them back on your device then Method 2 might be the one for you as it only "disables" the app.
Method 1: using TrulyClean
First we will download the app we are going to use for this which is TrulyClean
Once downloaded, make sure to move it to your SDCard
boot up your device into recovery mode (can be done by by pressing the Volume up button, Power button and Home button at the same time)
Once in recovery mode, navigate to:  apply update from external storage 
Look for the TrulyClean.zip file and install it
Reboot your device and you should have TrulyClean installed like any other app.
Fire up the app and select the Samsung Apps you want to get rid of.
Method 2: Disabling the apps (no installation required)
With this method you won't uninstall the apps completely, you will hide them so you won't see them on your home screen
It requires Android 4.2 or above
Open up the Settings app
Navigate to Apps and hit the "more" tab
Select Applications manager which should reveal 3 new sections called "all", "Download" and "running"
Go to the "all" tab
Look for an app you want to remove and press "Disable"
Be careful that the second method could cause other apps to stop working and could make your device inoperable if used incorrectly.