The Galaxy S6 has been Samsung's most successfully Galaxy smartphone for some time, specially after the disappointing sales of the Galaxy S5. For this Samsung is hoping to sell more then 70 million Galaxy S6 devices and will have to beat this number with the new Galaxy S7. For Samsung to reach these impressive numbers the Galaxy S7 will have to impress, according to the guys over AndroidPIT the new device will feature USB-C and a "Revolutionary new design"
The Galaxy S7 release date is set for MWC 2016 (that's February 22 – 25, 2016) and we will most likely see the Galaxy S7 hit stores five or six weeks after the official announcement.
Samsung Galaxy S7 USB-C Type
USB-C is starting to appear on more consumer electronics, like Apple's new Macbook. Now rumors claim that Samsung will be the first manufacturer to integrate them in the new Galaxy s7. The Galaxy Note 5 will also most likely feature USB-C. USB Type-C delivers power, display, and data through a single port, allowing device makers to slim down on the need for excessive ports and cables running from a machine.
Anther huge advantage of USB-C is that it has a symmetrical design allowing users to plug it in both ways.
Samsung Galaxy S7 to feature new "Revolutionary design"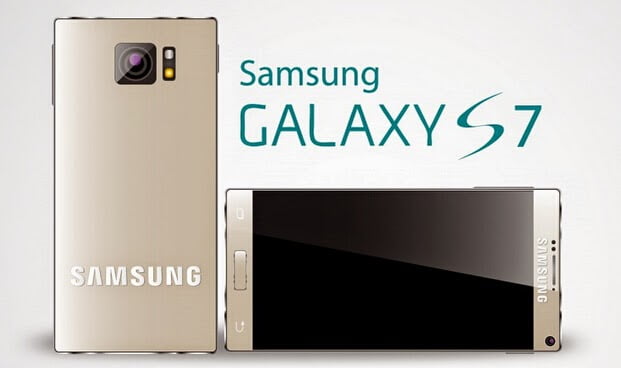 Samsung claimed the Galaxy S6 was going to feature a new design however most were disappointing once it was released as it looked awfully similar to the Galaxy S5. It seems like the Galaxy S7 won't look anything like its predecessors and that Samsung is looking to take a completely different approach completely changing the Galaxy S series of devices.
We are hoping Samsung will release a completely metal and glass device and keep the "premium feel" of the Galaxy S series of devices. We could also see Samsung switch from buttons to on-screen buttons