Rome, the eternal city, great vacation or work destination. 
Two problems. You may get lost and you may lose something if you're going solo without a tour guide, local, or knowledge of the language. Rome has many things to offer and there are two options to travel in Rome: with locals and solo. But the best way to go about doing this is to keep organized. Technically organized with your gadgets is what I truly mean.
Chances are your phone carrier will either not work or cost a fortune in roaming charges. Fortunately, Rome is best when done without your eyes glued to your phone. Why this is would take a month to explain. But find a local and you'll be set.
However, if you do choose to bring your phone you might get a local sim card or expect that your smartphone GPS will be buggered. The easiest solution is to download a city map for Rome from an app store, BEFORE you go.
More costly, get a GPS device, and load it up with maps for the whole mid and northern regions of Italy. That includes Rome! Yeah it is one more thing to lug around. But it is the best. Maps are superior to what you get on Google.
Use it if you must but best if you're fine with asking the locals for help. Romans half the time will be happy to explain how to get somewhere; even lesser known sites like the Jewish Quarter or the Coliseum's Special Visitors Entrance.
Petty theft is something to watch out for. You will be jet lagged and dopey for a few at least days if you're coming from far away. Maybe more depending on where you are coming from and frankly where you stand on the evolutionary scale.
There is always a change you will misplace a bag, camera, purse or something else. The Answer? Get a GPS tracker. That doesn't guarantee you get it back. But it does guarantee you will know if the item is wedged in the sofa you are sitting on.
Lastly take a cheap burner cell phone. Smartphones are great but they get lost or snatched. Always have a little backup you can plug in a cheap chip just to call in case of an emergency or one of the friendly locals you may meet on your adventures around Rome.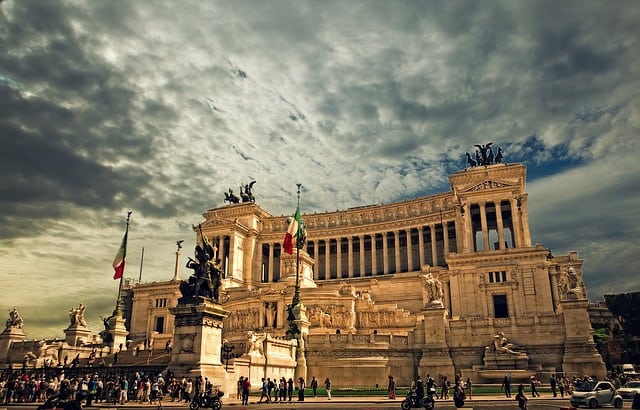 Actually one more thing, very important, a charger!
Okay ed. I know I am supposed to keep this short. One more thing. Never travel without a universal travel adapter. Tape it to your leg or simply ask any hotel reception if they have extras. You can't believe how many travelers leave them behind!
To your Roman Holiday. Audrey Hepburn's successor no doubt awaits. Right pal.