2015 was a great year for smartphones! Tech companies made leaps and bounds of innovation with their newest iterations of handset updates. If you're struggling with which phone to pick up for yourself, or are looking as a potential Christmas shopper then we've got you covered. Here are the best smartphones of this year.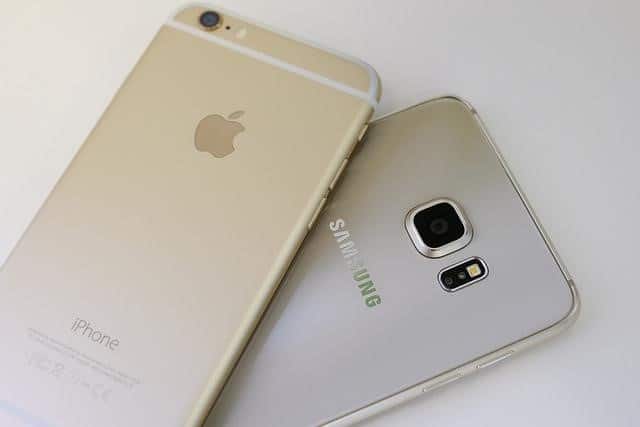 iPhone 6S
Probably the most popular phone in the Western world right now is the iPhone 6S. Apple brought an incredible new feature to the game with 3D Touch. This enables users to hard press on their displays to access additional menus on the home screen or 'peek' and 'pop' when inside apps. It's pretty much brought right-clicking from the desktop and onto mobile. They even launched a new Rose Gold colour option – which has gone down a treat with the masses! If that's not your thing, don't worry there's still a ton of iPhone 6S cases being made. iPhone 6S Plus For the Plus model, Apple made the design of the phone a lot stronger, opting for a different aluminum material for the body. The 6S Plus has a monster battery life and bigger, crisper display to compliment all of the features that the 6S boasts. For a lot of users, these two factors were a major factor in opting for Apple's most premium model. The two iPhone's also shoot 4K video now – the modern standard in resolution. It looks incredible! Nexus 6P If you love that pure Android experience and want to be first in line to get the latest software updates from Google, then this phone is for you! Google ditched Motorola and went with Chinese manufacturer Huawei to create this gorgeous new design. It's pretty ergonomic for a phablet, too. It also boasts something that Apple's phones have never had. Loud, front-facing speakers, which sound incredible! Huawei's smartphone boasts a massive 12.3mp camera, which is currently rivalling some of the best in the business. Impressive.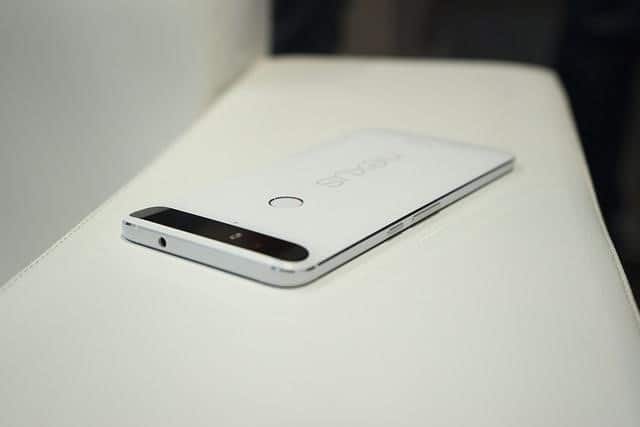 Samsung Galaxy S6
Samsung's beautiful and elegant designs stunned users in early 2015. Nobody was expecting such a massive design shift from the previous S5 range. The metal trim and glass rear are a massive upgrade on Samsung's previously plasticky and cheap-looking builds. The 5.1" AMOLED display is incredibly vibrant, with incredible contrast. Blacks look truly deeper than ever before and colours leap out of the beautiful, pixel-dense display. This is also the cleanest and sleekest build of TouchWiz ever seen on a Samsung phone. Normally, their skin was clunky and over-complicated, so this is a massive improvement.
Samsung Galaxy S6 Edge
The Edge variant of Samsung's Galaxy S6 line is something to marvel at. It makes merely swiping through your home screens an incredibly satisfying experience. Both the regular S6 model and its Edge variant are great for business too, being incredibly secure. The S6 Edge arguably possesses the best camera in any smartphone right now – a stunning 16mp shooter. Sadly, the battery is on the slim side, the handset's Gorilla Glass is a bit slippery, and there's no microSD expansion anymore. However, this is definitely the most beautiful phone of 2015.
Samsung Galaxy Note 5
Arguably the most specced-out phone on the market right now. This is Samsung's biggest and most powerful mobile device yet, and it looks premium too, for the first time. The inclusion of the new S Pen stylus is incredibly powerful – the pen now has a new click-in mechanism to be sure that you don't lose it! Nobody has quite delivered with styluses like Samsung has, and the Note 5 is the prime example of this. The Note 5 also boasts an incredible 4GB of RAM; that's probably as much as the laptop you're reading this post on! Madness.
Sony Xperia Z5 Premium
Sony brought something revolutionary to the game in 2015! The Z5 Premium's incredible 4K display is unrivalled. The specs on this piece of kit are stunning – it boasts a 23mp camera, too! One sour note, though, is how poor the battery life is. One paper, a 3430mAh battery sounds colossal, but considering it has 806 pixels per inch to push every time the screen is on. It's also water resistant for up to 30 minutes at a certain depth – so that's one less thing to worry about. This robust, specced-out smartphone is a great bit of kit!
HTC One M9
The One M9 had a lot to live up to. HTC's two previous iterations were incredible smartphones. Both known for their beautiful design and sleek Android skin. This latest model is equally as well crafted, and the two-tone gold on silver colour option is divine. Despite the 20mps in the One M9's camera, performance isn't great. However, the BoomSound front-facing speakers are absolutely incredible – the best in the business. If you consume a lot of media on your phone, then this is the handset to get, it's great.
LG G4
Colours really pop on LG's vibrant, 5.5" QHD screen. The LG G4 has a few quirky design traits too, the home button and fingerprint scanner is on the back of the phone. To top that, however, you can also opt for the back of the phone to be cladded in leather. This looks awesome. The 16mp camera isn't too shabby either, taking good quality photos in bright and dim lighting scenarios. This is somewhat of a rarity even in some current smartphones. The battery is also removable from the device. It remains one of a very select few to have this capability, which is handy for when you're away from home for long periods. This is a solid, well-built alternative.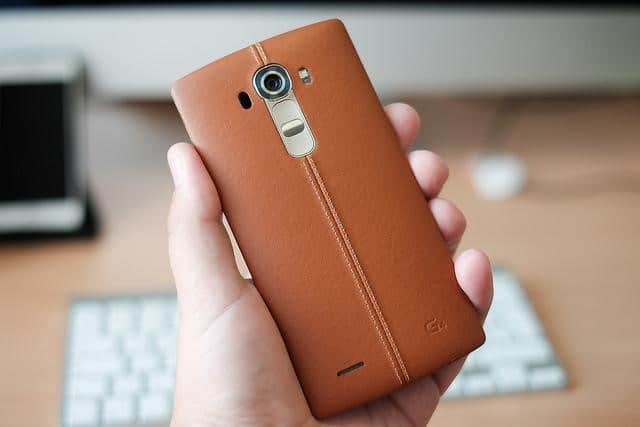 These are definitely the hottest smartphones of the year. Be sure to make your next phone one of these so that you don't miss out on the latest design and technical innovations in the industry. Each and every phone has its perks, so there's definitely a model out there for you. Or, whoever you might be buying for this Christmas. Hopefully, this comprehensive guide to the best smartphones of 2015 has made your decision a little easier.