Florida took three spots on the list of "Best Cities for Successful Women To Start A Business", a comprehensive collection of ten cities in the U.S. that provide the best starting point for female entrepreneurship. Rated as the first, fourth and tenth cities on this list, Tampa, Orlando and Miami are becoming increasingly popular with female entrepreneurs.
Florida's increased chance for year-long revenue makes it a great place for start-ups in general. New businesses need as much of it as they can get to make sure their revenue exceeds their expenses. This can be difficult the first few years in business, but Florida's year-long beachy weather and almost unwavering annual tourism rates is favorable for new companies, providing a steady stream of customers. These three cities are some of the most popular for Florida vacationers: World famous Miami is a luxurious spot for wealthy travelers and young people looking for a thriving nightlife, Orlando is a family-orientated city with popular theme parks like Disney, Universal Studios and Seaworld, and Tampa is an ideal getaway for young retirees or couples looking for some serenity and relaxation.
But what makes moving to Florida perfect specifically in regards to female business owners? For starters, Florida is a diverse and eclectic state. These metropolitan areas offer a wide range of ethnicities, ages, income levels and other demographics, a valued criterion in the eyes of all business owners, including large corporations. The diversity in these cities creates an environment that fosters success, which establishes a welcoming community for new female business owners.
While Miami, Orlando and Tampa all boast a strong community of retirees and established families, the high percentage of young adults creates a thriving workforce for hire. Orlando reports about 25% of their population is between the age of 18 and the median age of 33, with Tampa and Miami following suit with almost identical demographics. The three cities also share a population made up of 52% women compared to 48% male. With these age demographics comes certain habits typical of the millennial generation, including a desire to "shop small" and support their communities. Turning away from larger corporations in favor of local businesses is a consumer-fad popular within the 21-35 year age group.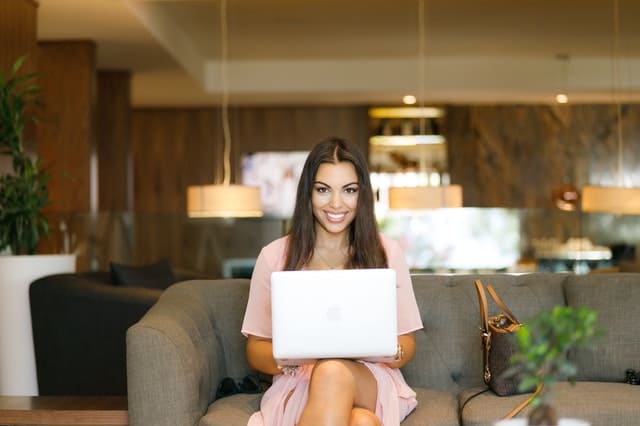 Another important factor is the educational statistics for the residents of these cities. A high percentage of the Tampa, Orlando and Miami populations have a college education, most of which have a bachelor's degree. Why does this type of demographic matter to new, female business owners? Higher levels of education tend to coincide with more job opportunities and higher median household incomes. With a higher income per household, educated buyers are likely to spend more money outside of the home on goods and services, with quality in mind. Likewise, these educated households tend to want to help their communities grow and find value in keeping their hard earned money in their local economy and businesses versus nation-wide chains.
There's no greater support of women entrepreneurs than other women business owners and patrons. An incredible resource for women entrepreneurs is the presence of NAWBO chapters. NAWBO, or the National Association of Women Business Owners, is an invaluable resource for local female entrepreneurs. These chapters aid communities in building a network of women business owners, providing support, recognition and guidance to its members. You will find a NAWBO chapter in or around all three of our Florida cities of focus, empowering it's female entrepreneurs in a way not present in cities without the association. In fact, the only other state that compares to Florida in quantity of NAWBO chapters is California.
Currently, it's estimated that there are about 170,285 women owned businesses present in the metro-areas of Tampa, Orlando and Miami and it's not unnoticed by the officials of these cities. Many newspapers local to the areas have published recognition reports of these female entrepreneurs and the women who run these companies are valuable members of their communities. They mentor other women and young girls to foster a new generation of female entrepreneurs and grow the community by strengthening the local economy. All three of the cities participate in "Shop Small Saturdays," encouraging consumers to come out and support their locally-owned businesses. Between the tourism-driven revenue possibilities, the diverse and valuable demographics of these areas and the welcoming community, the number of women owned businesses is expected to grow every year.