What happens in a private email chain doesn't necessarily always stay in a private email chain in the cutthroat world of business. Sharing documents electronically across unsecure servers, programs, or applications can make you easy prey for even the most elementary hacker. If your business requires extensive file sharing, which it most likely does, it's important to know how to protect your information from getting into the wrong hands.
Anti-Virus, the First Step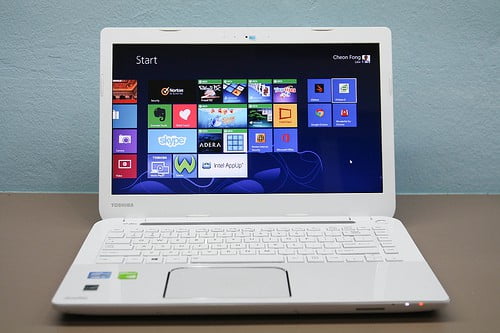 Photo by Cheon Fong Liew via Flickr
Anti-virus software is essential to protecting your computer and network from attacks by malware. Although anti-virus software is often free, protecting a business network requires constant updates and maintenance that can be costly. Even with anti-virus software, it's important to add subsequent layers of protection to secure your files. In addition to anti-virus software, employing a firewall is another standard procedure for creating a more stable and secure network.
Assessing Employee Access
Installing permissions software to limit employee access to certain files is integral to keeping sensitive information safe. The first and most logical step is setting up password protections. This will prevent friends and families of employees from accidentally assessing business information. Besides password protection, there are many ways to limit employee file access. Setting time limits on documents can afford an employee ample time to complete a task without copying or sharing information. Some permissions software allows the sender of an email to prevent an email from being forwarded. Emails are notorious for being easy for outside parties to access, so increasing email security within your business is important.
Encrypt Everything
When you encrypt your files, you're not only adding an extra layer of security to protect a document against an outsider trying to access it, you're also discouraging hackers from making an attempt in the first place. With no guarantee the information within the file can be accessed, the average hacker will simply move on to something with no protections. If you use a file-sharing program to send files throughout your business infrastructure, there's a good chance it encrypts your file automatically. Double-checking doesn't hurt though. In addition to encryption, adding a password for access to important individual documents essentially ensures their safety.
Private Networks
Setting your network to private allows your employees to keep work and play separately when they leave your secure Wi-Fi network for a more public access point. Make sure employees are aware of the difference between privacy and public operation modes on their computer.
Upgrade to the Cloud
Sharing documents electronically through cloud storage is one way to keep information flowing efficiently through your company with few interruptions. However, optimizing to this type of system requires a few precautionary measures and technical maintenance. Cloud-access solutions have incredibly well-designed features, such as geo-location monitoring, so hackers trying to access information from a foreign location are instantly denied any form of access. They even include policy violation management tools to help control employee computer usage.
There's many bases to cover when maintaining a secure network. Document sharing is integral to keeping business operations moving, leaving plenty of opportunities for a data leak if not taking preventive measures. Follow these tips to protect your business when sharing documents electronically.
Photo by Gareth Halfacree via Flickr