Esports is not just for geeks and social recluses anymore. Now, it's almost the other way around; you're a weirdo if you're not into video games.
Let's put this into perspective:
The eSports market is on track to blow past 1.5 billion dollars by just 2023. When it comes to viewership, Statista reported that there are currently 223 million eSports enthusiasts who are regular viewers of professional gameplay. On top of this, there are another 272 million occasional viewers. These numbers are expected to reach 351 million occasional viewers, and 295 serious viewers by 2023.
It's been booming over the last few years and doesn't show signs of slowing down anytime soon. In fact, the expected 300 million frequent viewers by 2023 is nearly double that of the 2018 numbers. That's a lot of growth in a short amount of time.
In the United States alone, there were roughly 25,700,000 eSports viewers in 2018. By 2023, they are expecting nearly 50,000,000. This means that about 16 percent of people on the internet will watch an eSports event at least once per month.
It's gotten so popular that Las Vegas and online sportsbooks handicap the matchups, especially ESL Tournaments like CS: GO and offer betting lines on the matches and full tournaments. Free eSports Picks has become a niche market in itself!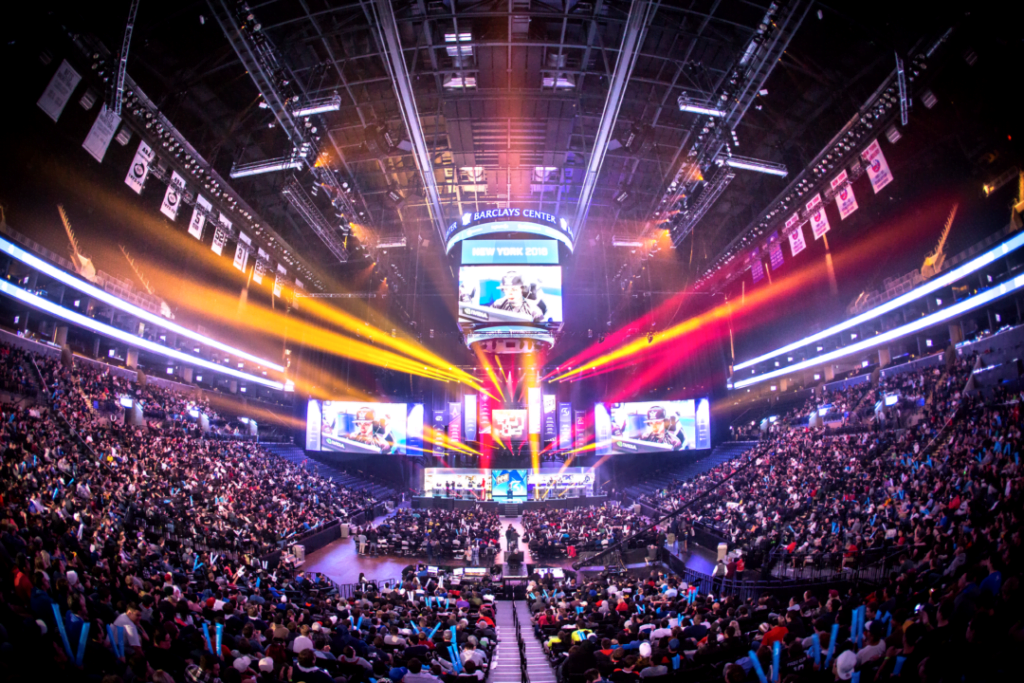 ESL is massive. CS: GO is the longest-running competitive eSport and still one of the most popular. But League of Legends tops almost all others when it comes to tournament revenue and prize money. The only title that pumps out more cash is DOTA 2, specifically, the Invitational.
ESL dominates the competitive eSports market. Let's look at the titles:
DOTA 2
LoL
Counter-Strike
Starcraft II
WarCraft 3
PUBG
Brawl Stars
Madden
NBA2k20
R6 Siege
Rocket League
Super Smash Bros
FIFA
DOTA Underlords
Mortal Kombat
And that's not even all of the titles under the ESL banner. But literally the top-grossing esports, except for Fortnite are all under ESL.
As of January in 2020, Dota 2 had handed out just under 220 million dollars in tournament cash. In 2019, one Dota 2 player earned 3 million dollars … just in 2019. In fact, several Dota 2 players have career earnings that exceed 6 million dollars.
CS: GO has dished out over 87 million dollars as of the beginning of 2020. League of Legends isn't far behind with 73 million in prizes delivered so far. StarCraft 2 has pumped out 32.1 million in prizes. Literally the only top tournament title that isn't under ESL's umbrella is Fortnite which has already issued 84.4 million in prizes in its short life-span.
In Pro Tournaments alone over $700,000,000.00 of eSports prize money has been awarded. That isn't counting how much pro players can make off their twitch and YouTube channels while live streaming or running other types of content.
All and all, our parents used to tell us that playing Nintendo was rotting our brains and we were wasting our time. Well, ESL has proven otherwise. Not only are there thousands of professional gamers around the world, but there are also dozens of niche gaming careers for people who are embedded in the culture and industry. Pretty much everything you need for any other sport and businesses can be dragged over to eSports. Coaches to help train and create team strategies. There is a need for experts who can comment on the matches, bloggers, and columnists who can write intelligent previews and post-match or tournament breakdowns. Marketing professionals who can position products and gain viewership from all angles, traditional, television, social media, etc. Publicity pros and esports events coordinators and promoters. It's turned into an entire industry in and of itself. And ESL is at the forefront. No one league hosts more events or has more titles under their belt.
Will ESL get more popular? Of course, considering viewership, in general, is expected to drastically increase over the next couple of years, it only makes sense that the league holding the bulk of the most popular titles will also increase in popularity.