Lockdown has caused disruptions across the world. It's not just the infections and sickness itself, but the reactive measures from governments, which seems to have hit casinos hard. They have huge floorspace, which means rent is high if they don't own the buildings. Income has been suspended until they're allowed to open again. Genting Casino has already conceded that they will have to permanently close down sites in order to survive.
What hasn't suffered though is online casinos and sports betting. Companies like Novibet, here, have been flourishing for obvious reasons. They can continue to operate and their customers can be suffering from lockdown or not — either way, all they need is an internet conectcion.
This article will explore the pros and cons of using the Novibet app in the context of a highly competitive sports betting market.
Novibet — Pros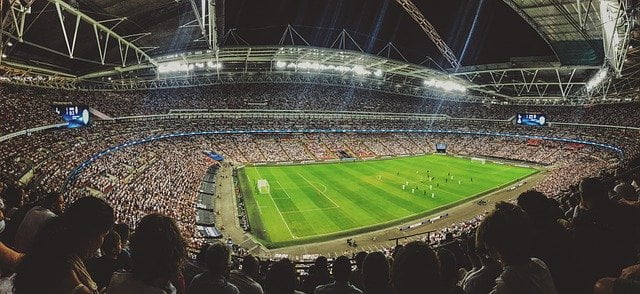 Sports betting has suffered from the lack of sports being on over lockdown, but actually, there were always options with Novibet. Peripheral leagues were and are still playing, such as the Belarusian soccer league. Such leagues have been available to bet on, because there's a lot of choice with Novibet.
The Novibet App has been a popular alternative to wagering, as it offers a large array of online sports betting possibilities. In fact, it's large and diverse enough to host the sports that did continue on through lockdown, such as Mixed Martial Arts sports events like UFC.
The sports betting site has also done very well in offering scratching the sporting itch that we have all had. There are virtual sports which you can bid on. That's right, video-game, virtuals games that are simulated, watchable and can be wagered on. We're truly looking into the future, here.
Of course, casino-goers will be looking predominantly for a live casino, which Novibet has too. So, despite not being able to go into a physical casino, you can play online in a live, real-life table where you can interact with the dealer, and other players, which has made it a great substitute for many. There's a tonne of choice, too.
Novibet also has a section dedicated to the female demographic. Novi Ladies is a selection of slots, game shows and other games that are more popular with women, such as Ted, Super Hot Fruits and Starburst. Of course, these aren't exclusively made for women but they have categorised the games that are popular, to make them easier to filter through.
Novibet — Cons
Novibet does have some limitations. Firstly, there is no option for cryptocurrency deposits. This might put Bitcoin users off, as there are of course other companies that are already taking cryptocurrency as deposits.
Secondly, Novibet isn't the smoothest company for withdrawals. It's not that you won't be able to get your money back out, because of course they're fully licensed, but they don't seem to operate on the same large infrastructure as some others. This means withdrawals may come instantly, or they may not.
On the whole, Novibet is a fantastic, fully licensed sports betting app that has only a few limitations. Unless you're a cryptocurrency user, NoviBet is a great choice.